20.06.2020: preparations under way
As it is now slowly becoming clear that our summer party can take place on the first weekend in July (4/5.7.2020) (more detailed information will be available at the beginning of next week), the museum's active members have started preparations for it.
The first task was to restore the fire grate of steam locomotive 50 3570. For all those who are not in the know, the locomotive fire burns on a grid of fire-bars at the base of the firebox. These are cast-iron metal bars which provide spaces to allow air to enter the fire from below. However, the fire bars tend to bend due to the enormous temperatures and they have to be replaced. This is done by someone who takes on the task of entering the (cold!) firebox, and changing the bars.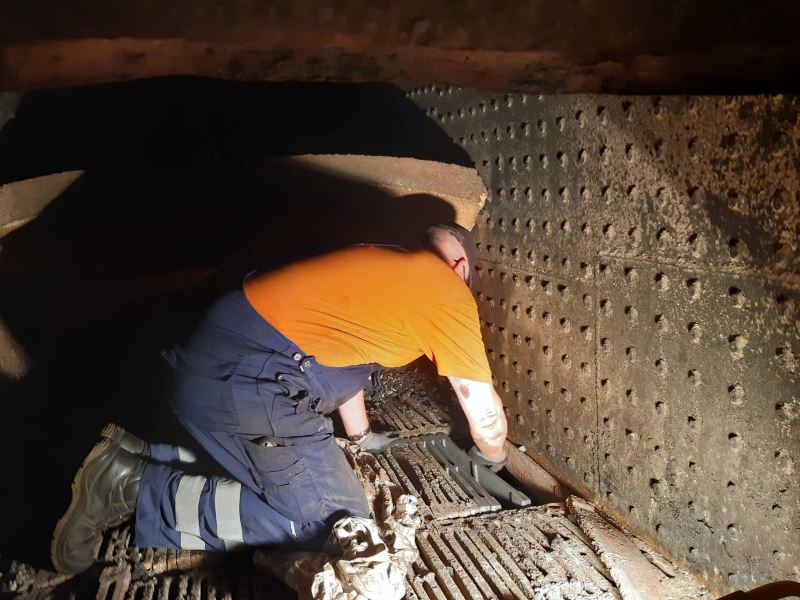 In addition, the connecting rod bearings had to be adjusted. Here, our colleague is tightening one of the locking screws.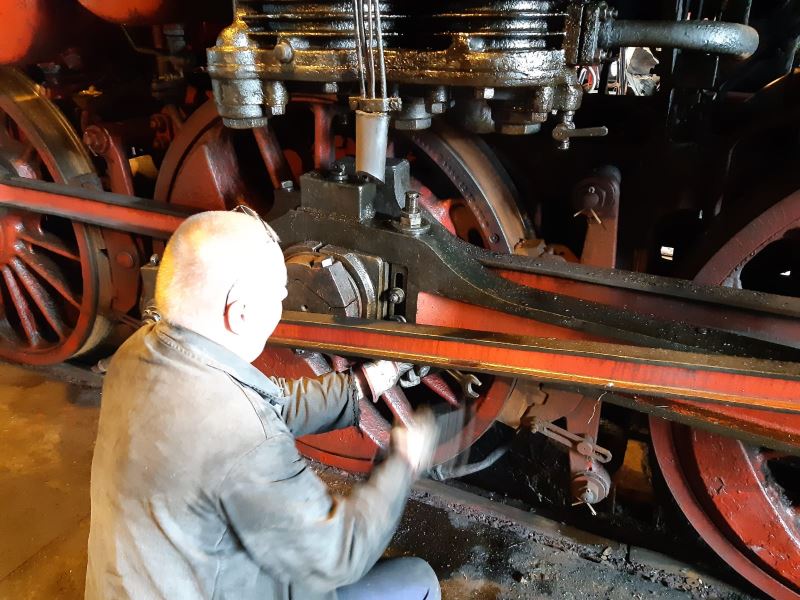 Meanwhile, other members were looking after the small steam engines Emma and Pritzwalk. First of all, wood had to be loaded here to kindle the locomotives' fires.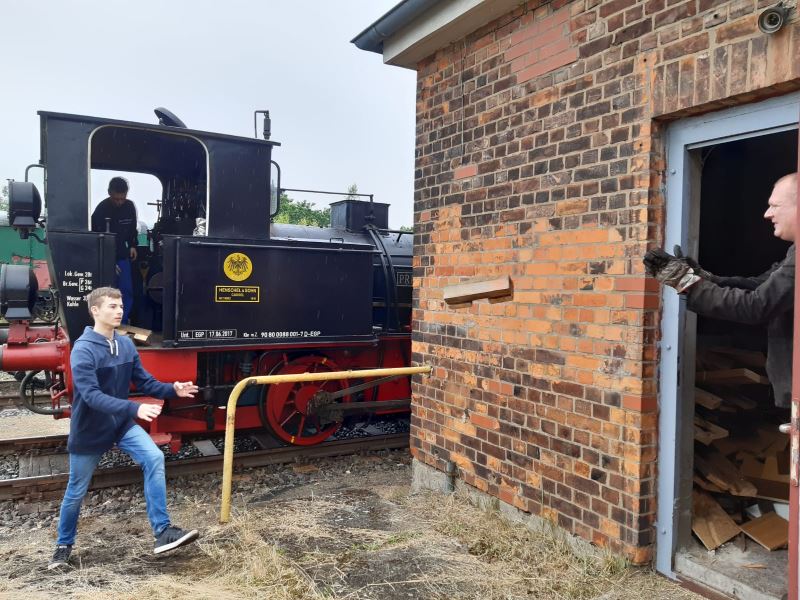 Some of the wood ends up in the fire box immediately, the rest of the wood is tidily stacked until needed to replensich the blaze as the fire rurns.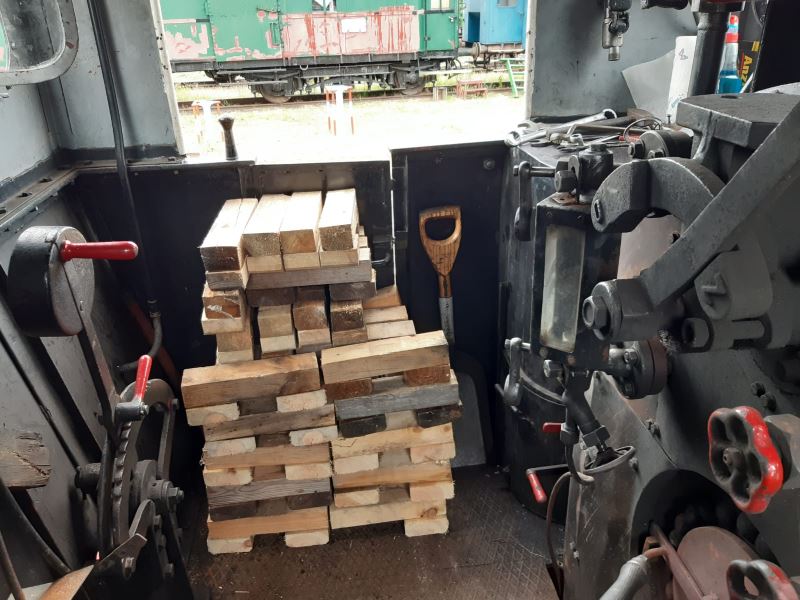 It is also important that the central lubrication of the steam cylinders has enough oil. For this purpose, the corresponding oil container in the driver's cab must be filled.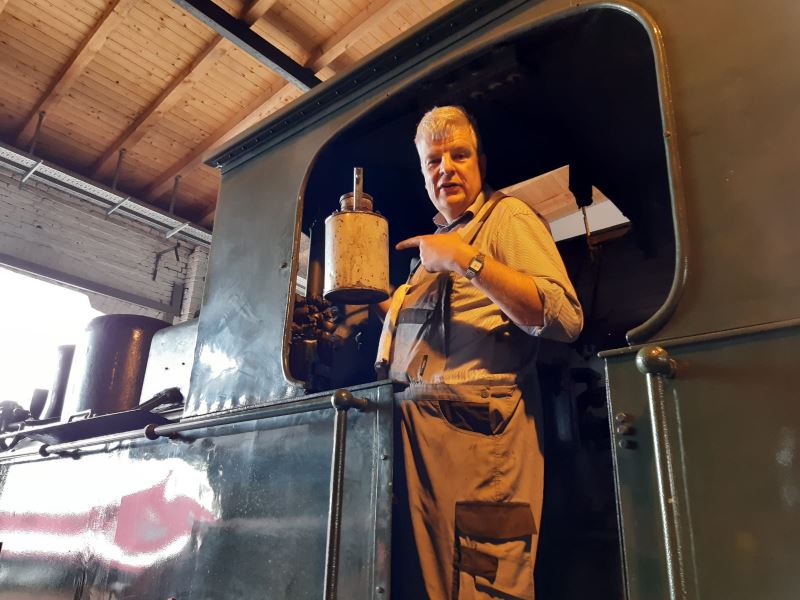 Finally, coal was loaded. The best way to do this is to use a tub suitably modified for the purpose. This is lifted by a a forklift truck to bring it to the right height to fill the locomotive's coal bunker.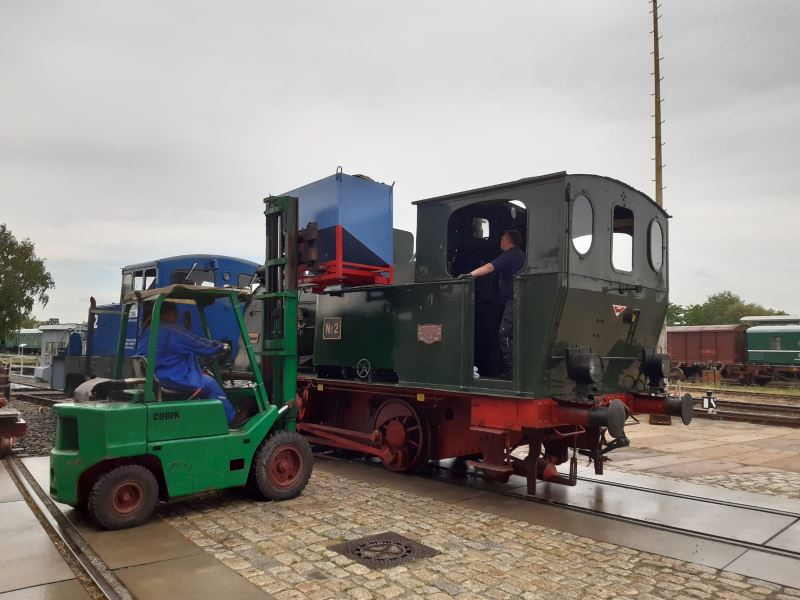 In addition, a test run was carried out with two locomotives and a passenger carriage. The set is planned to be used to shuttle back and forth with passengers during the event, but powered by the steam locomotives Emma and Pritzwalk. The carriage offers enough accommodation to keep the distancing required today. And if you want to get a taste of steam, you can stand on the open platform and watch the locomotive crew at work through the locomotive windows.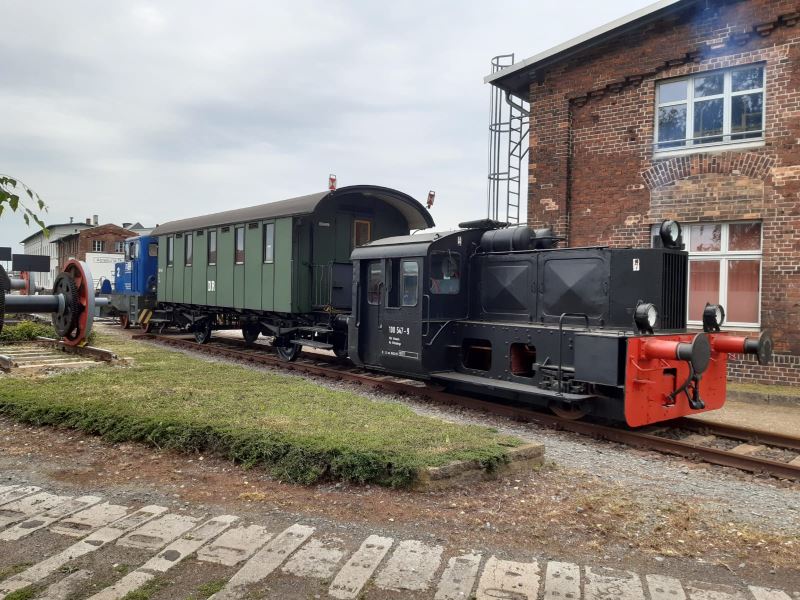 Work on trailer car 190 850 continues. Here recently, rotten metal sheets were cut out from one end and today new plates were welded in.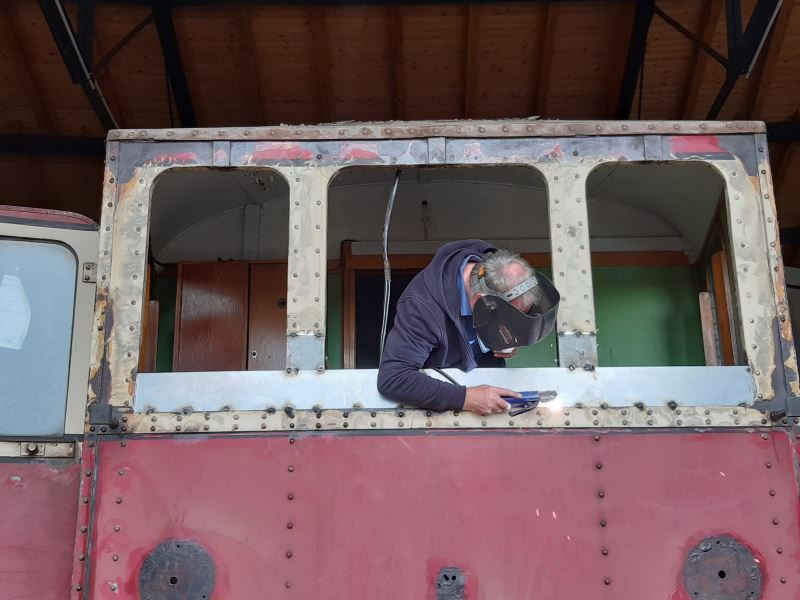 In addition, the brake system of the car was examined in order to be able to assess the amount of repairs which will be necessary. And oh my goodness! The braking system still works, after 30 years out of use. That relieves us quite a lot, because the brake components will only have to be overhauled, but not made new.
overview