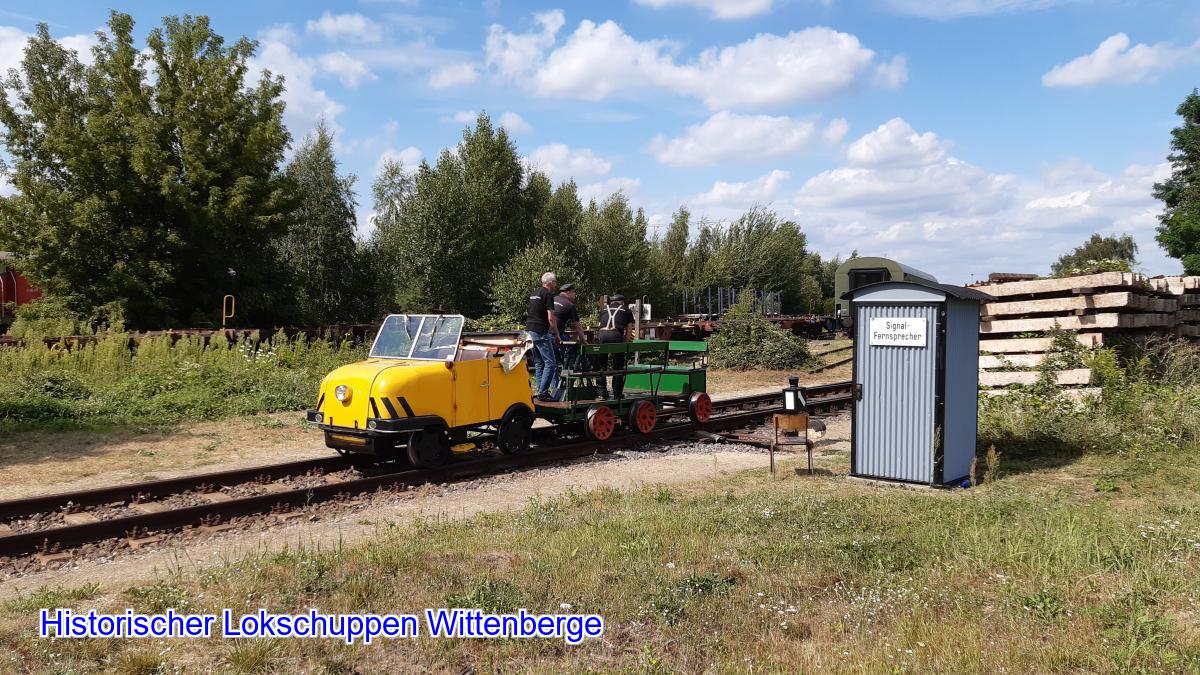 On our festive weekends and the Day of the Monument, our guests can flex their muscles.
Our hand lever trolley invites you to do so.
In this picture, our trolley enthusiasts show their strength after the parade ride on 14 & 15 august 2021.
They pull the rail trolley right along to the locomotive shed.
This trolley will also be in use at the festival weekend in October.