22.05.2021: Working on several projects
Last Saturday, work was done on several projects at the same time. Let's start with the work in the former toilet facility, which is attached to the outside of the rear of the locomotive shed: Since a reopening to the public was out of the question due to missing inlets and drains and poor access, we decided to gut the premises and convert them as storage for small parts. This makes sense in the medium term, because there are boxes and boxes of screws, nuts, cotter pins and gaskets everywhere, which will now hopefully soon find an orderly place.
The coring was hard work and so our youth could show how to swing a 5-kilo hammer for once: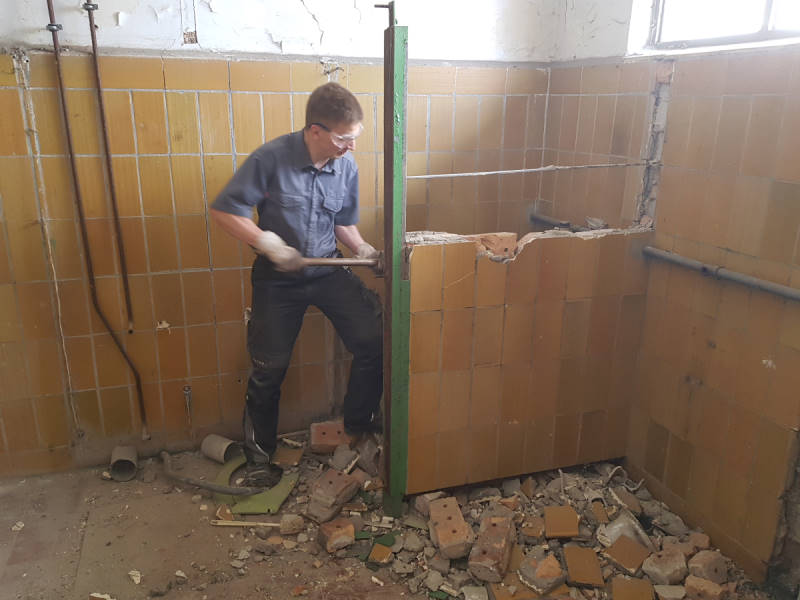 After the work was completed, a largely empty room presented itself. By the way, through the skylights you can see the corridor from the entrance hall to the vehicle hall.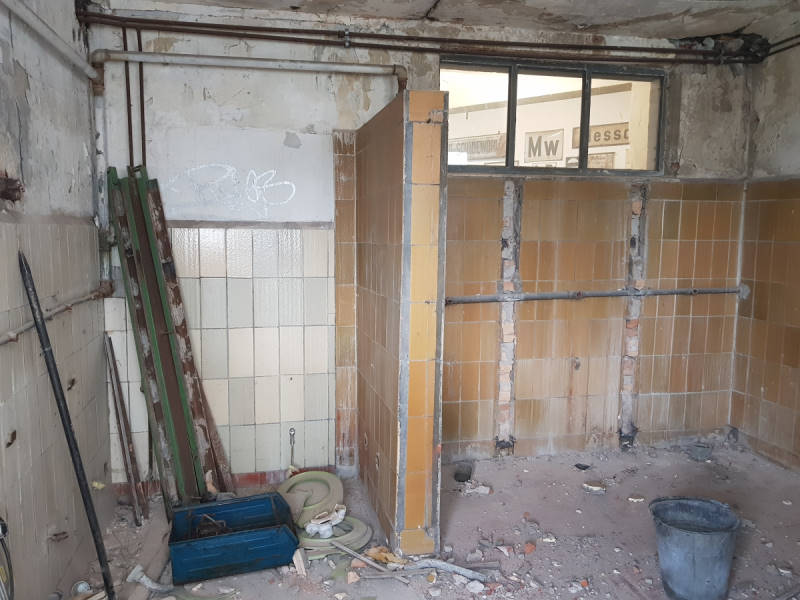 To the left of the partition wall you can see that there used to be a passage to the locomotive shed. We have reopened this doorway and removed the bricks.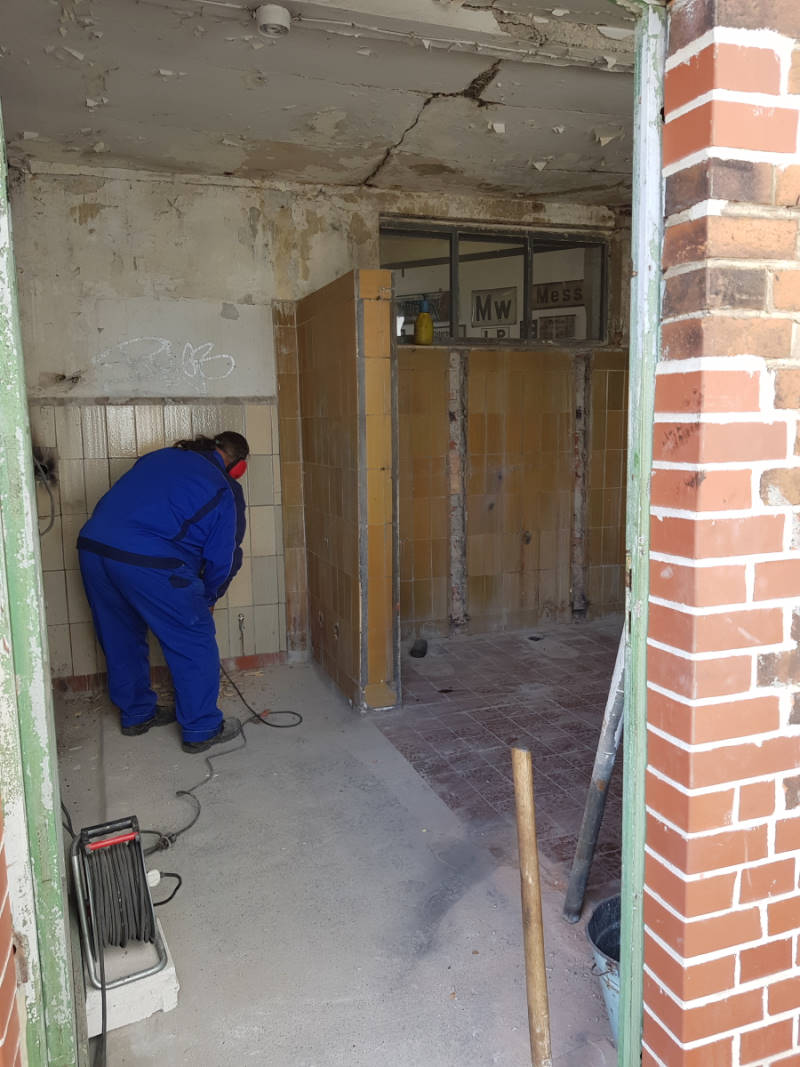 Work is also progressing on our steam locomotive 50 3570, which is getting a boiler inspection. In the meantime, the sliders have been refurbished and could be installed yesterday.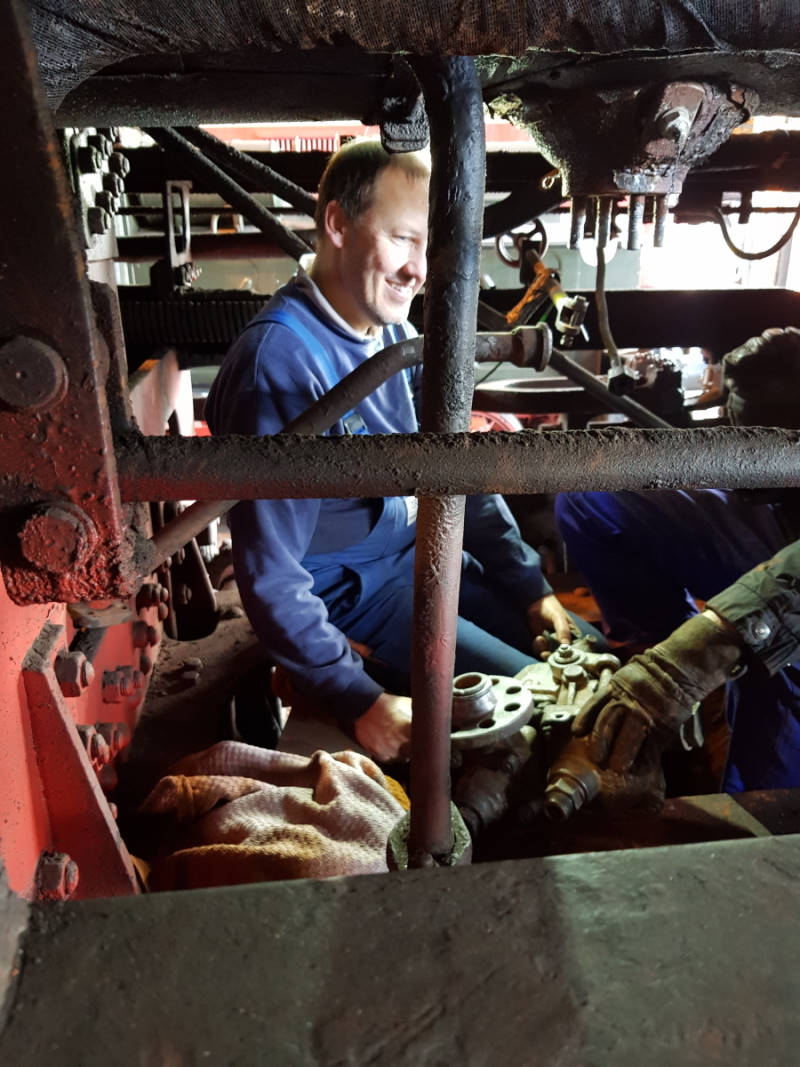 Inside the firebox, the grates on which the fire burns when the locomotive is fired up were checked. Over time, however, these cast-iron grate bars scale or bend due to thermal stress. They then have to be replaced with new ones.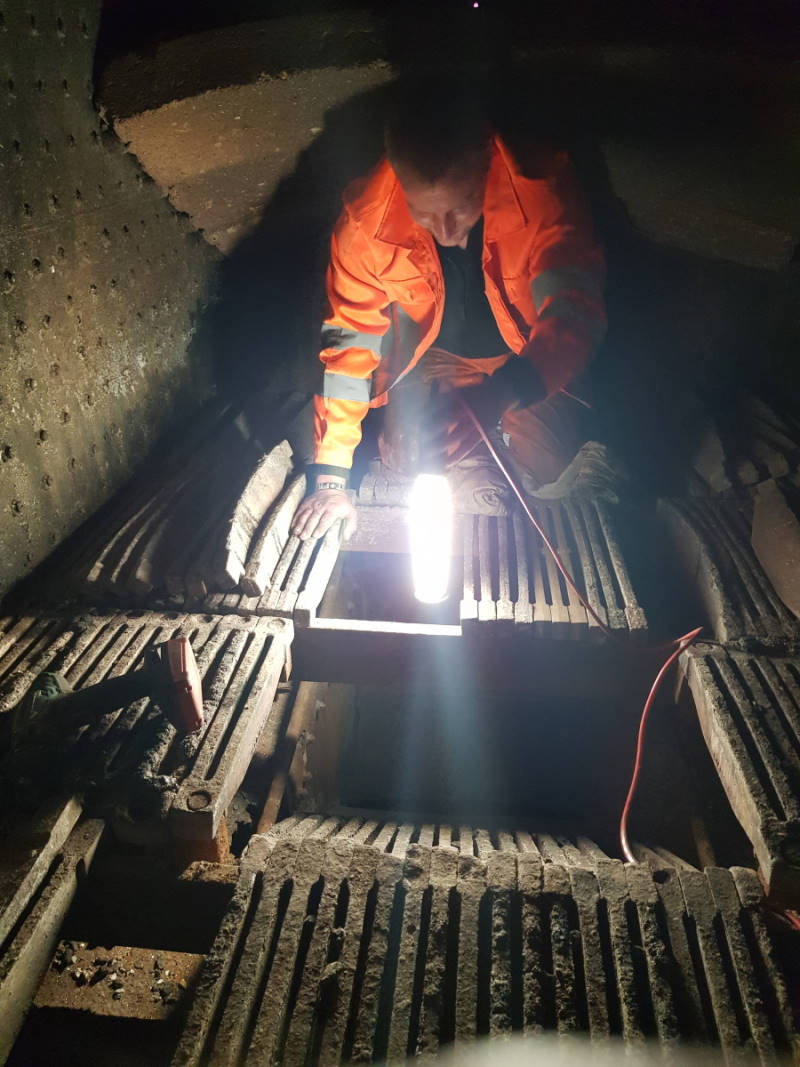 On top of the boiler is the steam dome, where the steam regulator is located. This is a large valve that the driver can open from the cab to release steam from the boiler into the drive cylinders. This regulator was removed for refurbishment. In order to be able to carry out the pressure test necessary for the boiler inspection, the opening and the steam dome itself were closed.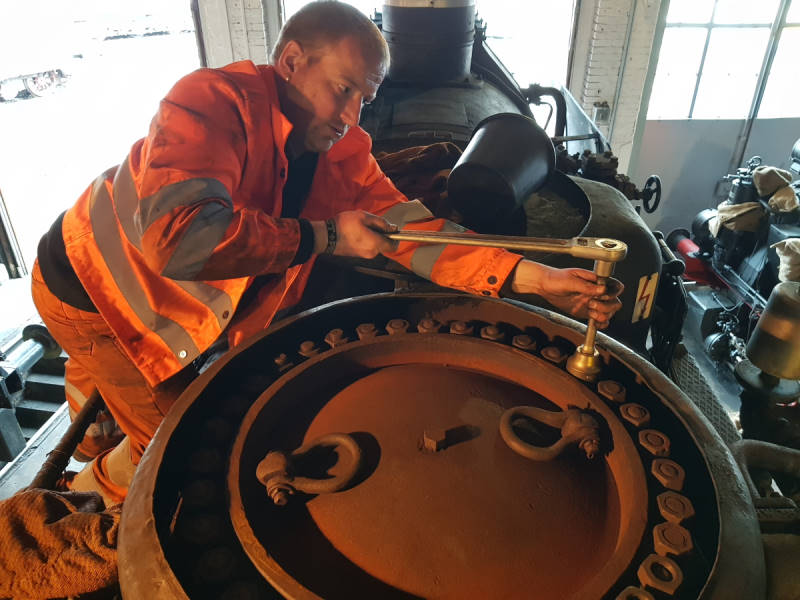 Some time ago we received two air-cooled diesel engines from GDR production, which are also used in shunting locomotives. We built transport frames for them. The engines are now being conserved and painted. One of them will be exhibited in our workshop. The other one will be stored.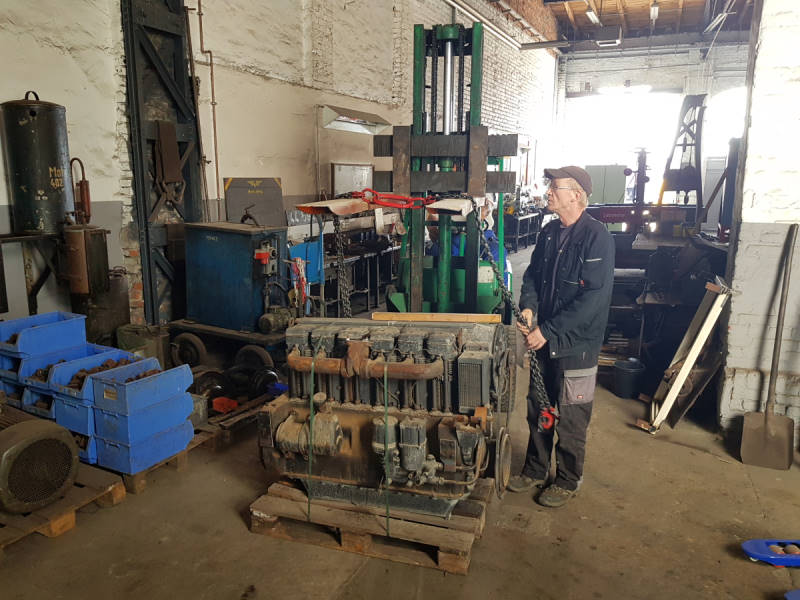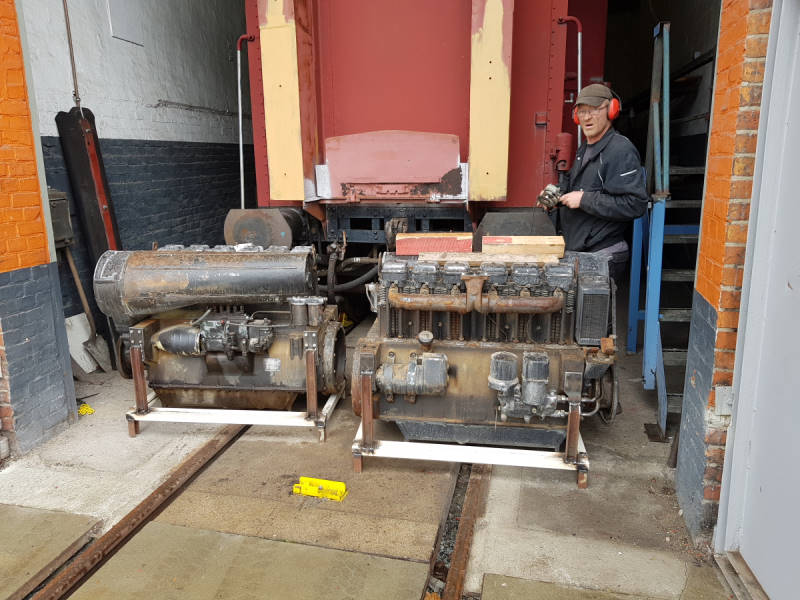 Our internal transports are not to be underestimated and nothing is more annoying when the wheelbarrows we need have a flat tyre. So a colleague took pity on us and fitted new tubes in the tyres.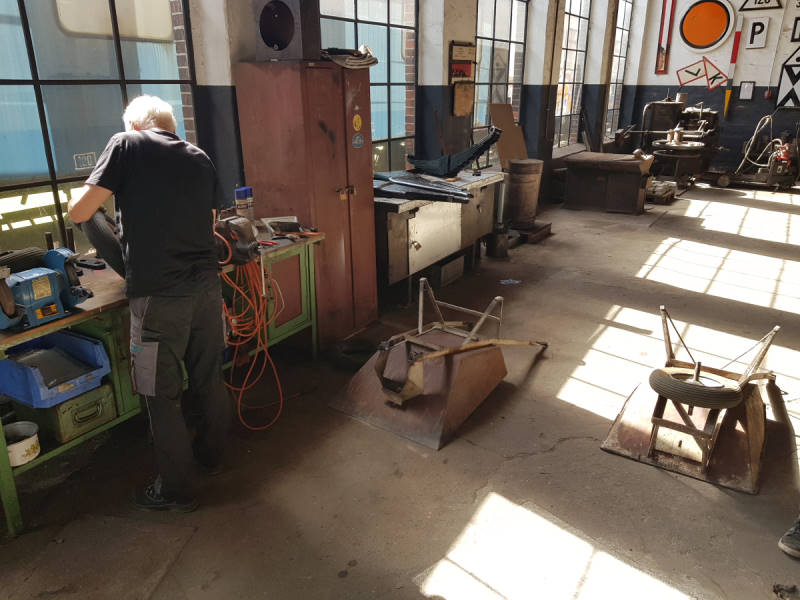 In the early evening we received a visit from the company "Erfurter Bahnservice", which has the order to bring a locomotive of our neighbours, the Railway Company Potsdam, to a railway museum in Weimar. For this purpose, a modern hybrid locomotive was used which draws the power for its traction motors from the overhead wire or from a built-in generator. Also on board were two passenger coaches to provide sufficient braking power, as the brakes of the exhibit to be transferred are no longer functional.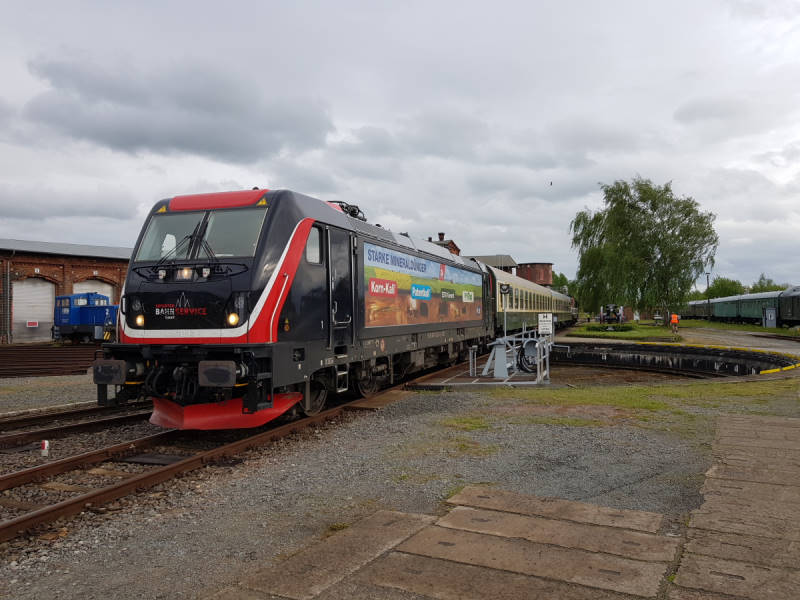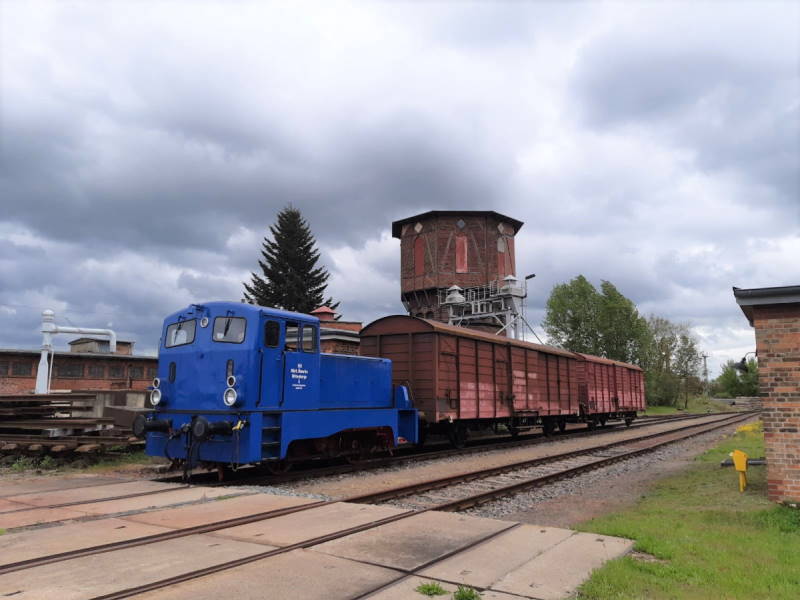 overview