Forthcoming steam weekends (2023): 06-07 May 2023; 08-09 July 2023; 10 September 2023; 07-08 October 2023
Opening hours at other times:
from 08 April 2023 to 21 October 2023 every saturday from 10 am to 5 pm.
Further information is available
here
.
02.10.2022: Express steam locomotive in the historic locomotive shed
We are very pleased to announce that express steam locomotive 01 0509-8 has reached us today. The express steam locomotive was built in 1935 by Krupp and underwent extensive reconstruction in 1963 at the Reichsbahnausbesserungswerk Meiningen. It was already at home in Wittenberge between 1968 and 1976 and was one of the stars of the depot and of the entire Deutsche Reichsbahn at that time, along with its sister locomotives. It was one of the most powerful steam locomotives ever to run on German rails. Among other things, it hauled the interzonal trains between Hamburg and Berlin and was thus used in very high-quality passenger service. Today, it belongs to the Pressnitztalbahn, which uses it regularly to haul special trains throughout Germany.
We are pleased to present this star to you on the occasion of our anniversary weekend. One more reason for you to visit us next weekend. After all, the opportunity to marvel at the locomotive in its old home does not come along very often. The following photos show the locomotive on its arrival in Wittenberge on Sunday, October 02, 2022.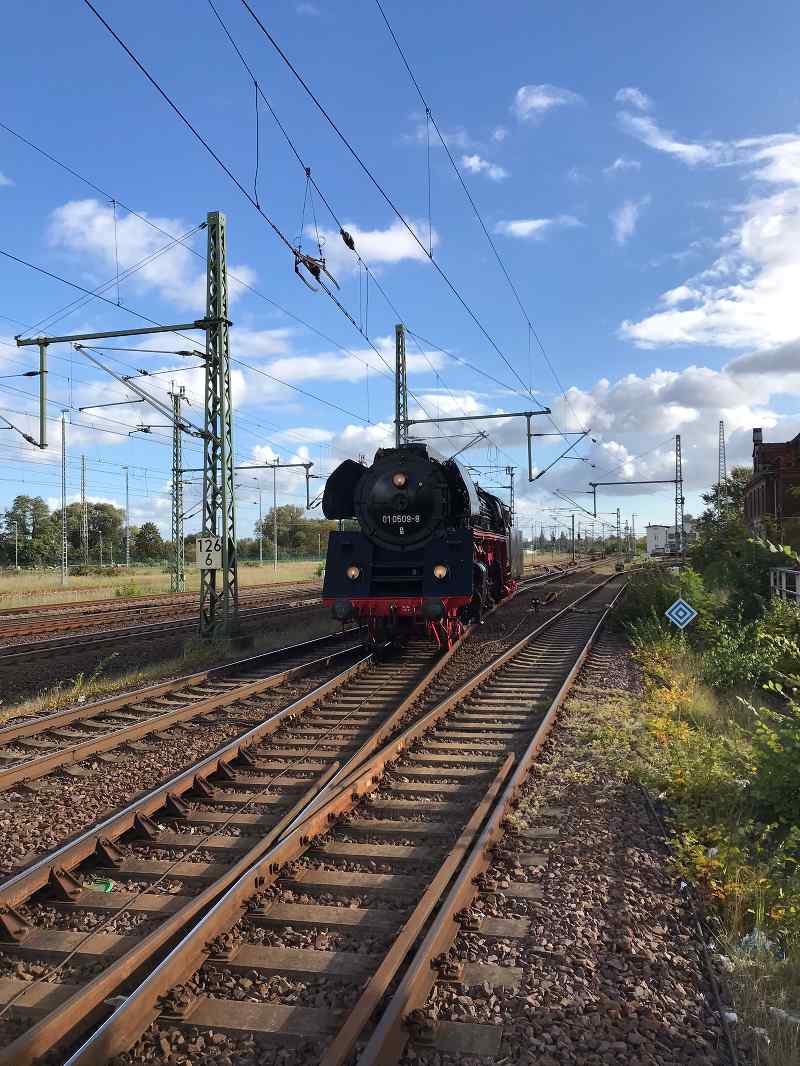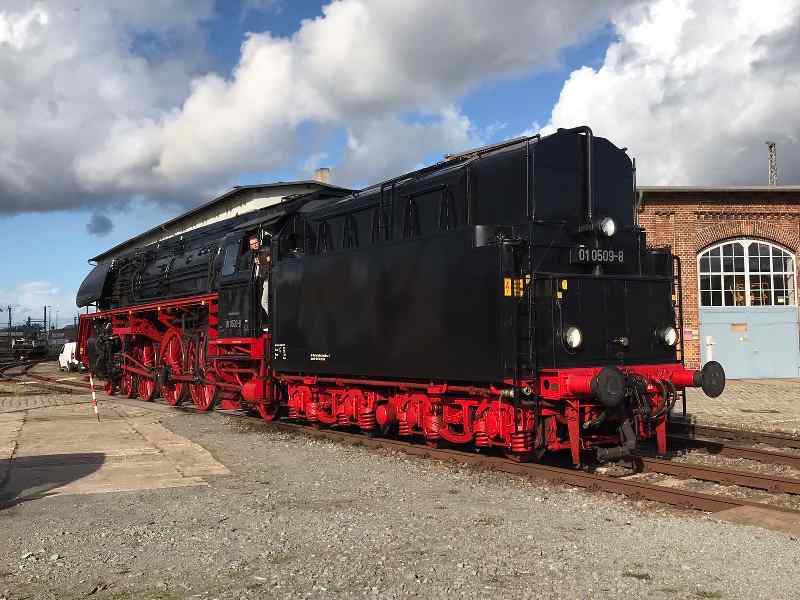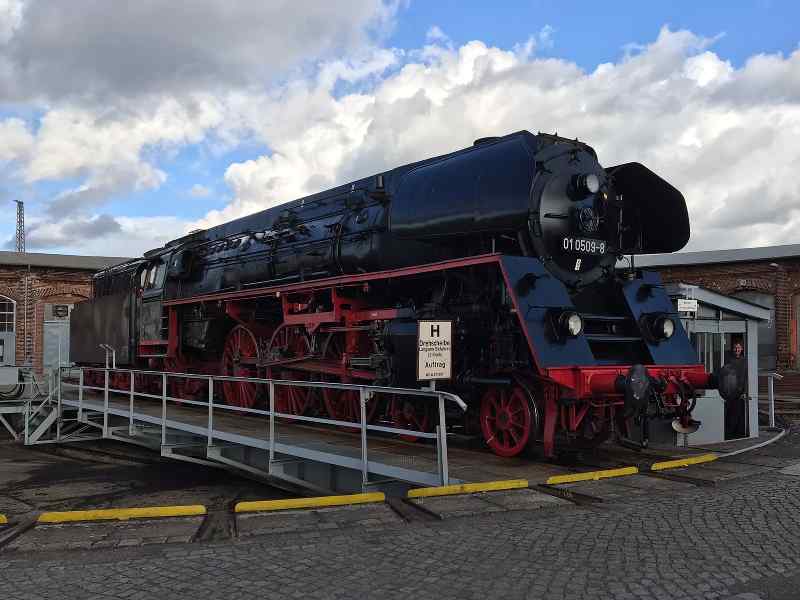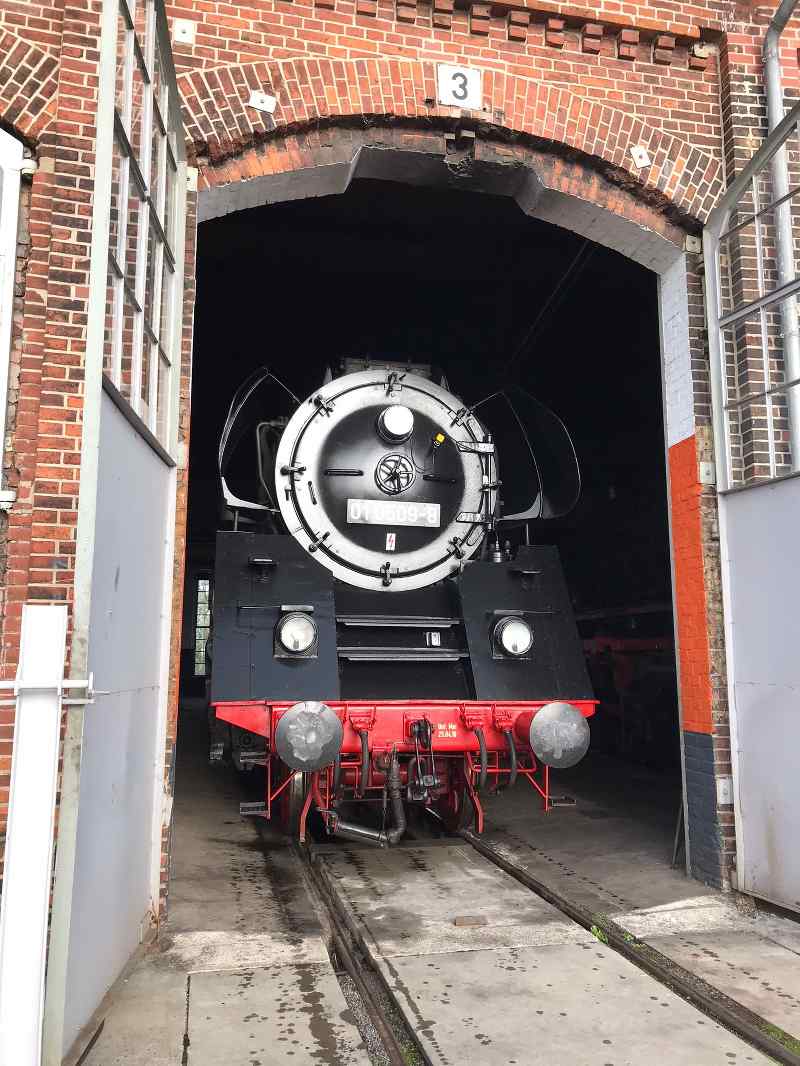 On the anniversary weekend 8/9/10/22, we will be open daily from 10:00 am. In addition to the steam locomotive 01 0509, you can then marvel at other guest locomotives and our domestic vehicle fleet. Or you can take a tour with our museum trains through the grounds and to the port of Wittenberge. Not to forget the daily vehicle parades in the afternoon. We are looking forward to your visit!
overview