Forthcoming steam weekends (2023): 06-07 May 2023; 08-09 July 2023; 10 September 2023; 07-08 October 2023
Opening hours at other times:
from 08 April 2023 to 21 October 2023 every saturday from 10 am to 5 pm.
Further information is available
here
.
07.01.2023: All the best for the new year!
We would like to take this opportunity to wish you, dear readers of our news, a happy 2023. We are looking forward to the future and hope for a good season, which, by the way, will open on 8.4.2023. From then on, our museum will again be open to visitors on Saturdays. We are also planning attractive events again as part of our locomotive shed festivals and strongly hope for your visit. The dates for these can already be found on our homepage
https://www.dampflok-wittenberge.de
There has been relatively little activity in the locomotive shed over the turn of the year, as our active members naturally also wanted to celebrate the holidays and vacations with their loved ones. Nevertheless, there are some pleasant things to report. For example, Mayor Dr. Hermann had invited the Minister of Infrastructure and Regional Planning of the State of Brandenburg, Guido Beermann, to the locomotive shed on 21.12.2022. The occasion was that the minister handed over a funding decision to the city of Wittenberge for further urban development. We are pleased together with the citizens and the politically active people of the city. It was an honor for us to provide the setting for this celebration.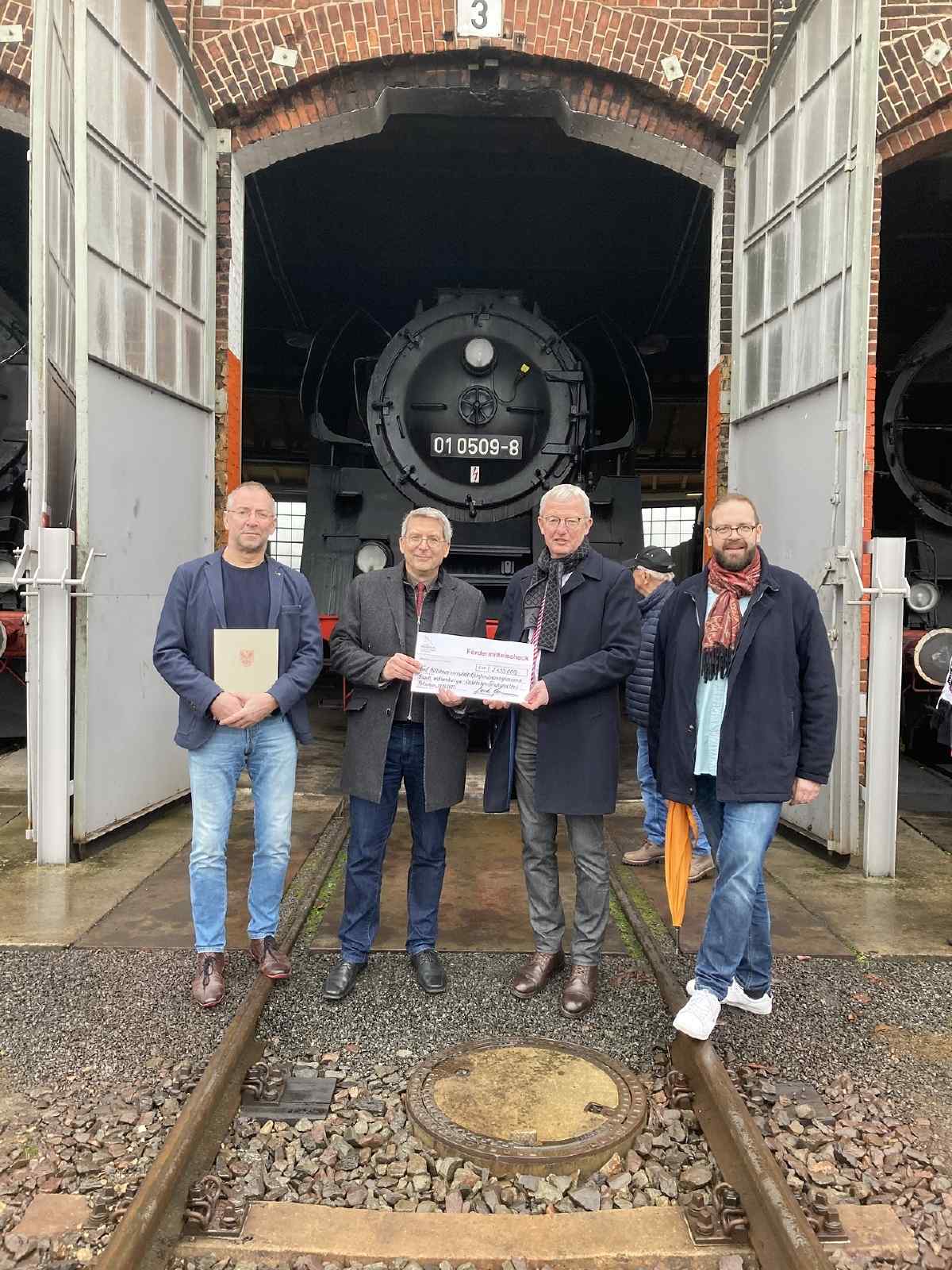 On Jan. 7, 2023, the club members held a small, internal New Year's celebration. After all, one should not only work, but also celebrate.
On this occasion, a small excursion was also made to the neighboring town of Perleberg. There the Oldtimerfreunde Perleberg operate for years a small, but fine oldtimer museum, whose visit is very worthwhile. In particular, exhibits are shown that were on the roads and fields of the region. More information is available on the website of the association
https://www.oldtimerfreunde-perleberg.de/html/museum.html
We thank our colleagues for the interesting tour and think that we can cooperate even more in the future.
Here are a few more pictures from the excursion.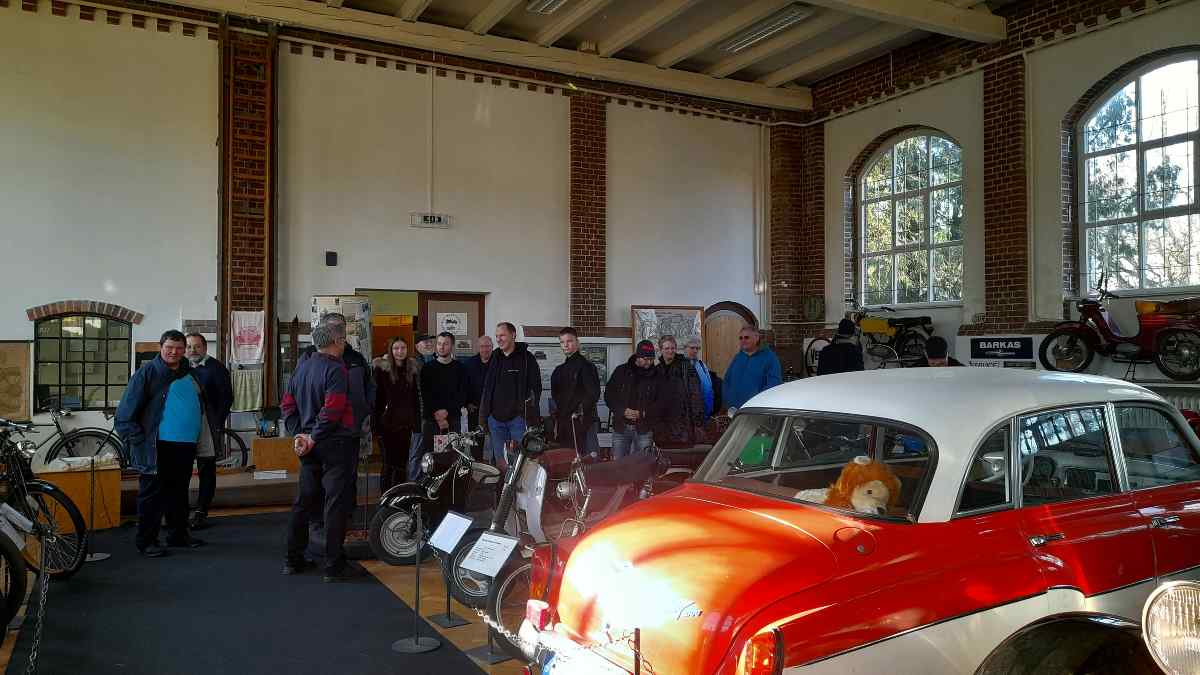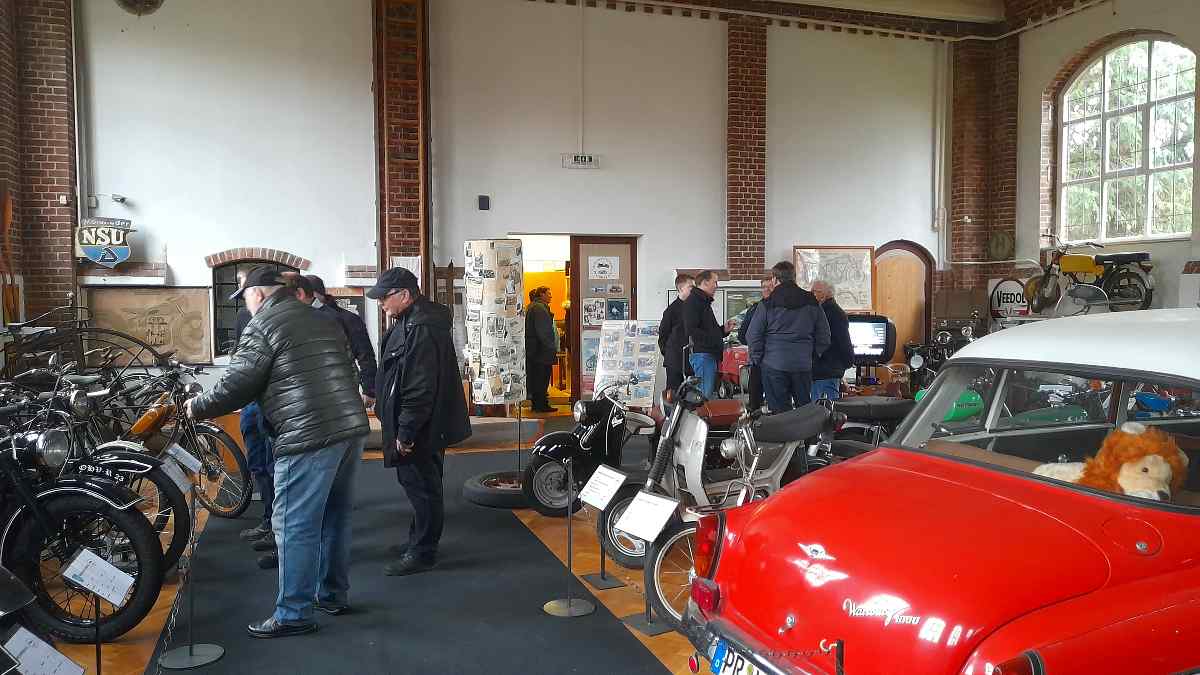 overview