19.06.2023: Preparations for the summer festival underway
As you, dear readers of our newsletter, probably already know, the Summer Festival will take place at the Historic Engine Shed Wittenberge on July 8 and 9, 2023. Some of you who live in other states may also have already reserved the date because you are stopping by on your way to holiday destination at the Baltic Sea or the Mecklenburg Lake District. We are looking forward to you and all the others who make the extra more or less long way to us to experience a lot of railway together with us.
We already began preparing for the event. First of all, we have placed a flagpole at the entrance so that you can find your way to our entrance even from a slightly greater distance.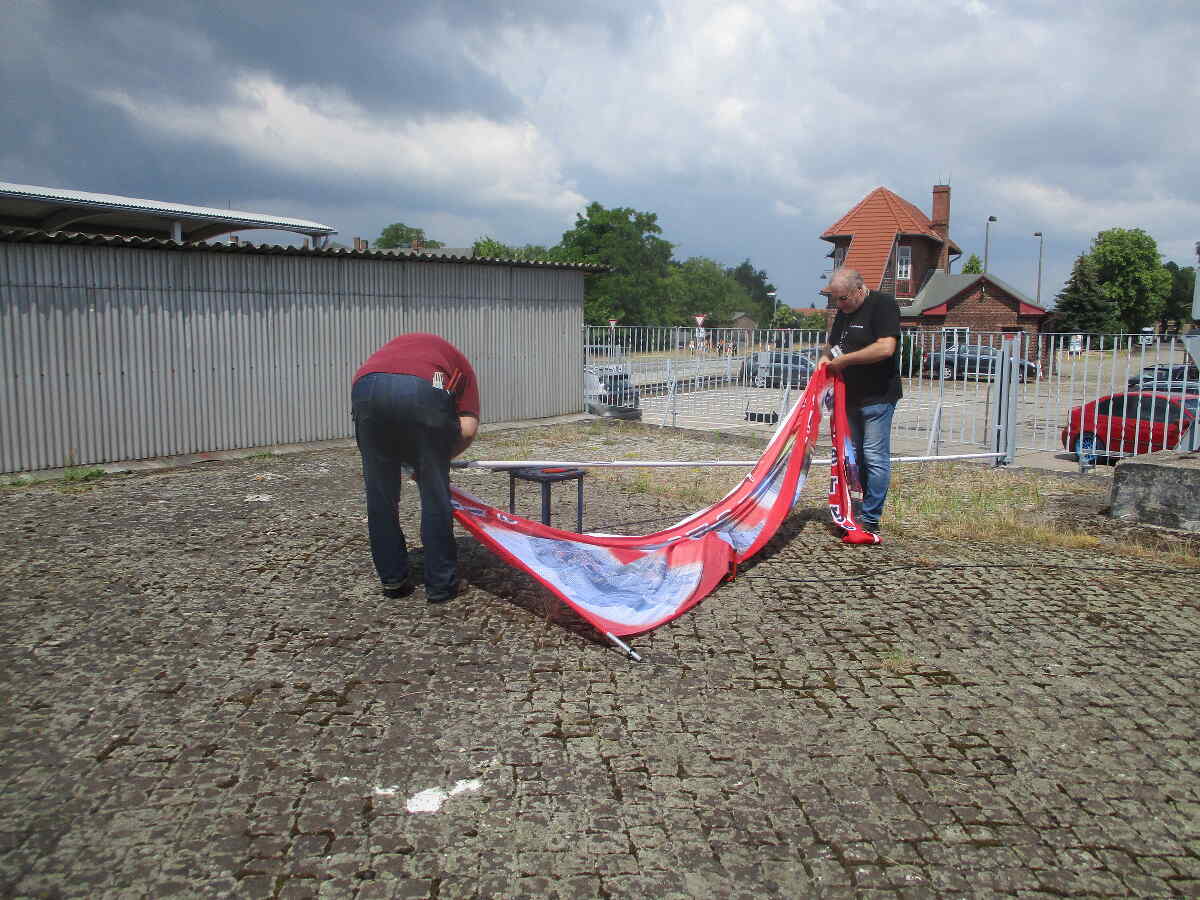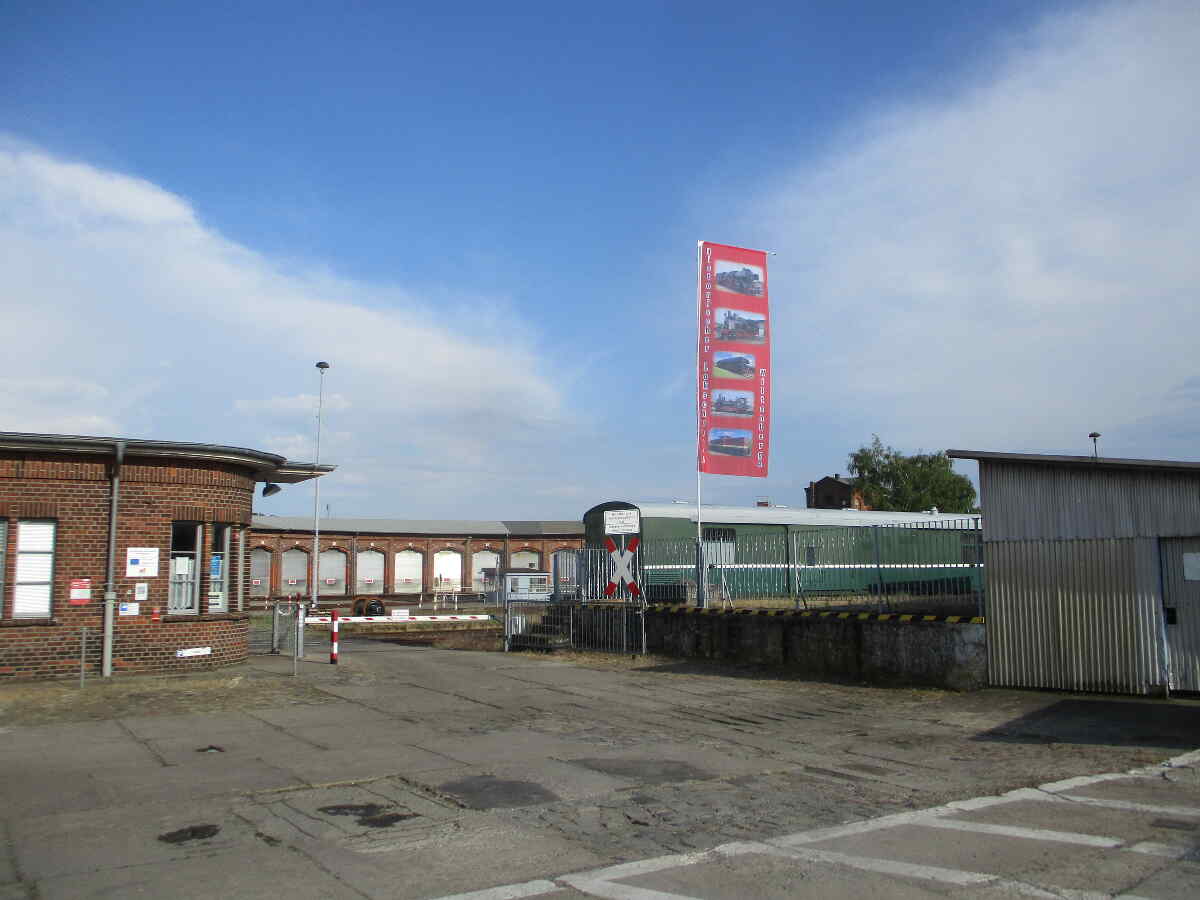 We are also preparing our vehicles for the event. So last Saturday we already replenished first supplies and polished a few vehicles.
In the former water station, the rectangular water tower, quite a few windows were uncovered and covered with new wooden panels before they can get new glass again. This will take some time, but the rosettes on the window frames already hint at the cathedral-like character of the building.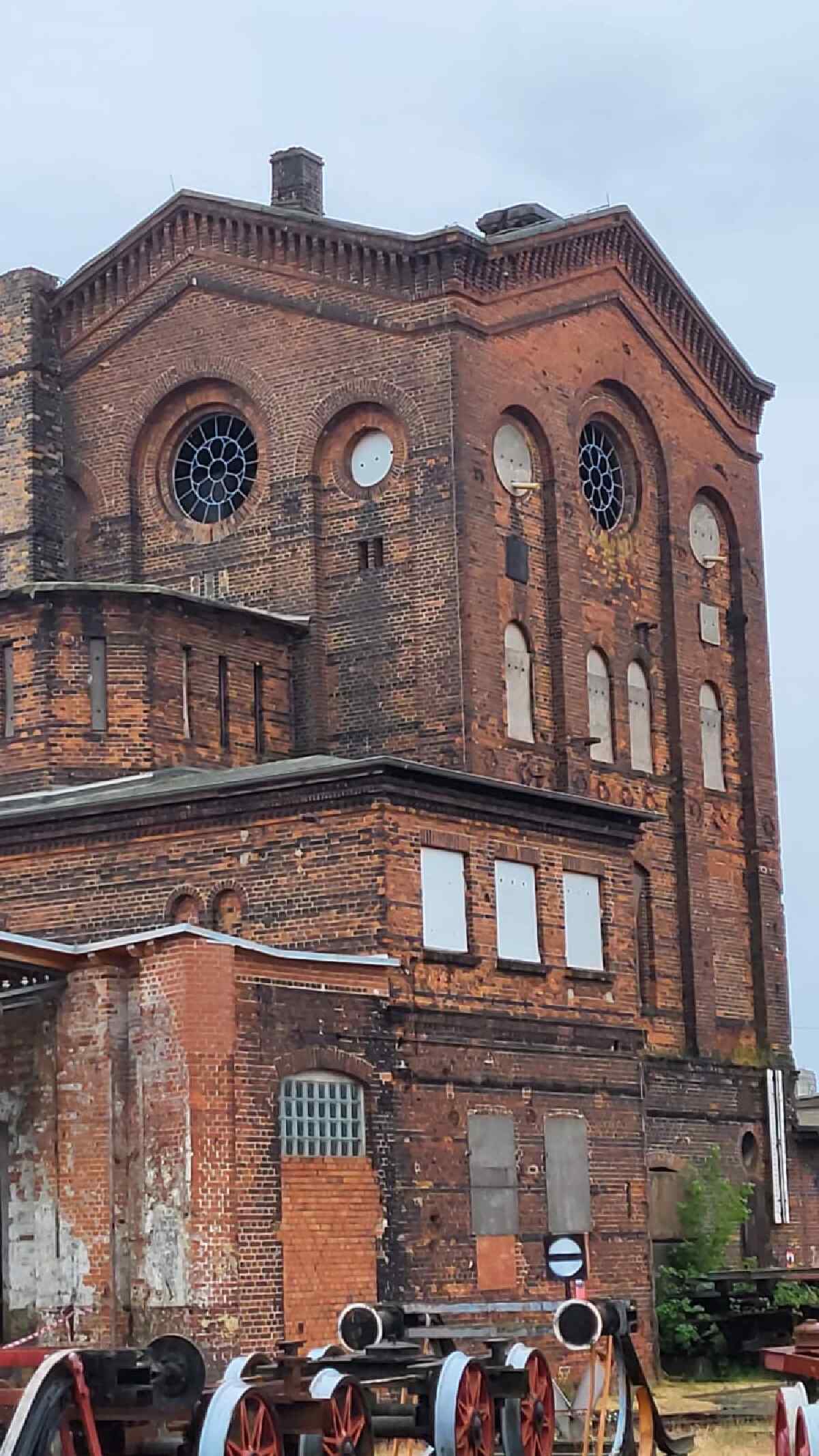 Next weekend we will continue with the preparations. If you would like to give us a hand or two, just come by next Saturday or the Saturday after and lend a hand starting at 10 am. Previous experience is not necessary, but only the willingness to be physically active and not to shy away from dirt. And don't worry, there will be plenty of washing facilities and hot water to clean up any messes. You will meet friendly people and afterwards you will have the satisfied feeling of having contributed to something good. Please bring clothes that can get dirty and stay dirty. If this is an option for you, feel free to sign up at the museum ticket office. Volunteers, of course, do not pay admission.
If you are looking forward to the festival, we would like to give you the dates again: On July 8 and 9, the museum will be open from 10 am. Last admission is on Saturday at 4 pm and on Sunday at 3 pm. The entrance fee for adults / children is € 8,-/4,-. Family tickets are available at the price of € 20, -. On Saturday there will also be a photo hour from 17:00, for which a separate entrance fee will be charged.
Here is a small preview of the some highlights: For the first time in a long time, we are trying to show the diesel locomotives 118 748 and, if possible, 320 001 in operation. For the friends of the small gauge, the modell rail friends Lüchow-Dannenberg will show a large model railway layout in modular construction in the locomotive shed. Of course, there will also be food and drinks for your convenience and so the volunteer fire department Wittenberge will be present again with their pea soup cannon.
So, if you haven't already done so, please mark the date in your calendar and plan your holiday route so that it passes through Wittenberge. See you there!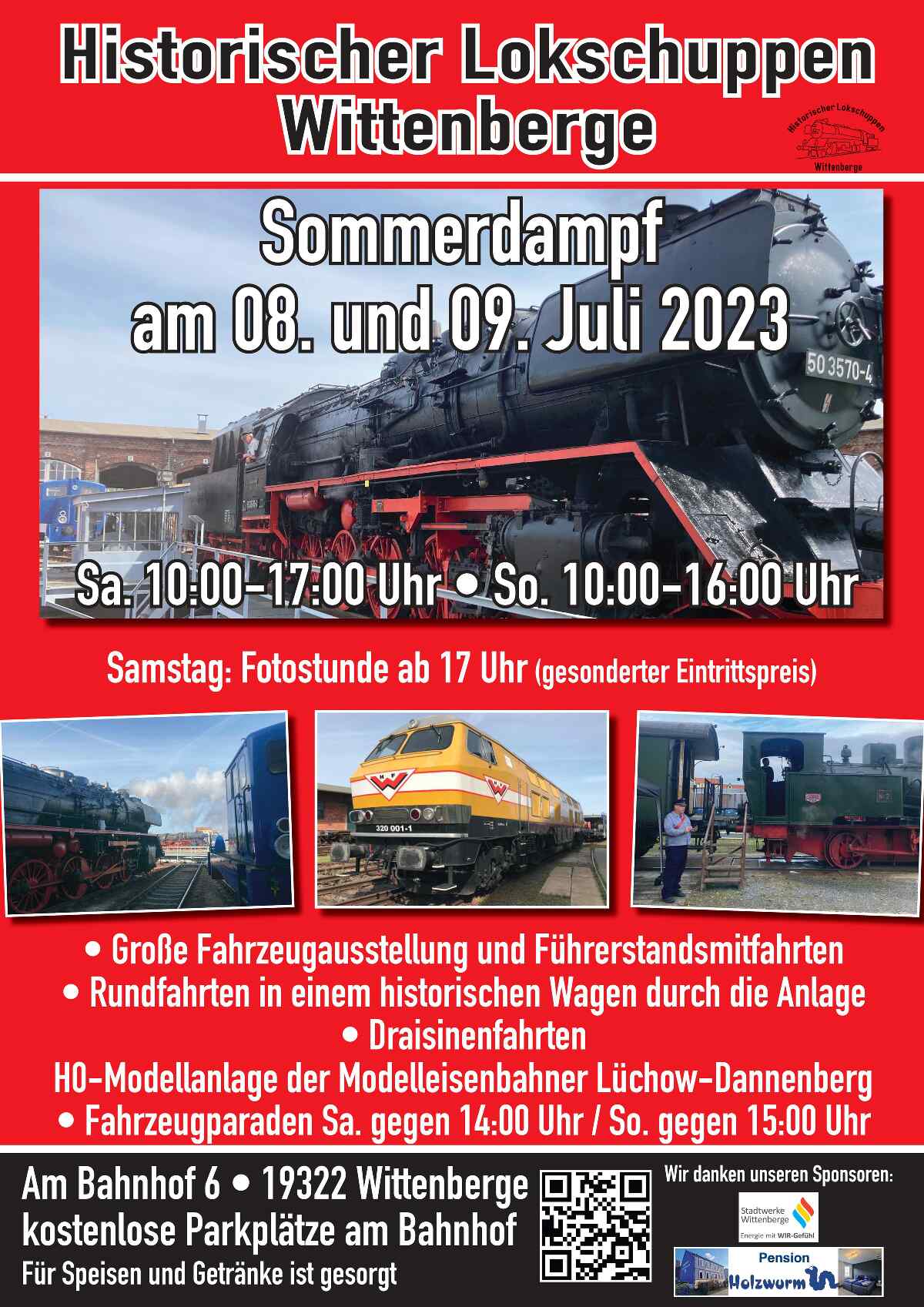 overview