13.09.2023: Autumn steam in sight
With giant strides we are approaching our third and last event this year. On 7 and 8 October, if possible, everything that can move itself will steam and diesel again. Tickets for the event are available on site for € 8,- (adults) / 4,- (children) / 20,- (families).
Of course, there are quite a few preparations to be made, which have been with us for some time now and are becoming more and more intensive the closer we get to the date. What exactly will be in use? First of all, there are our two steam locomotives 50 3570 and Emma, which are already in the starting blocks. This time they will be supported by the steam locomotive 86 1333 of the Pressnitztalbahn, which will interrupt its journey home from Hamburg especially for our event. Incidentally, the locomotive was built in 1939 at the Floridsdorf locomotive factory in Vienna and was initially used not far from Wittenberge in Waren, Wittstock, Parchim and Güstrow. So it's a home game, so to speak.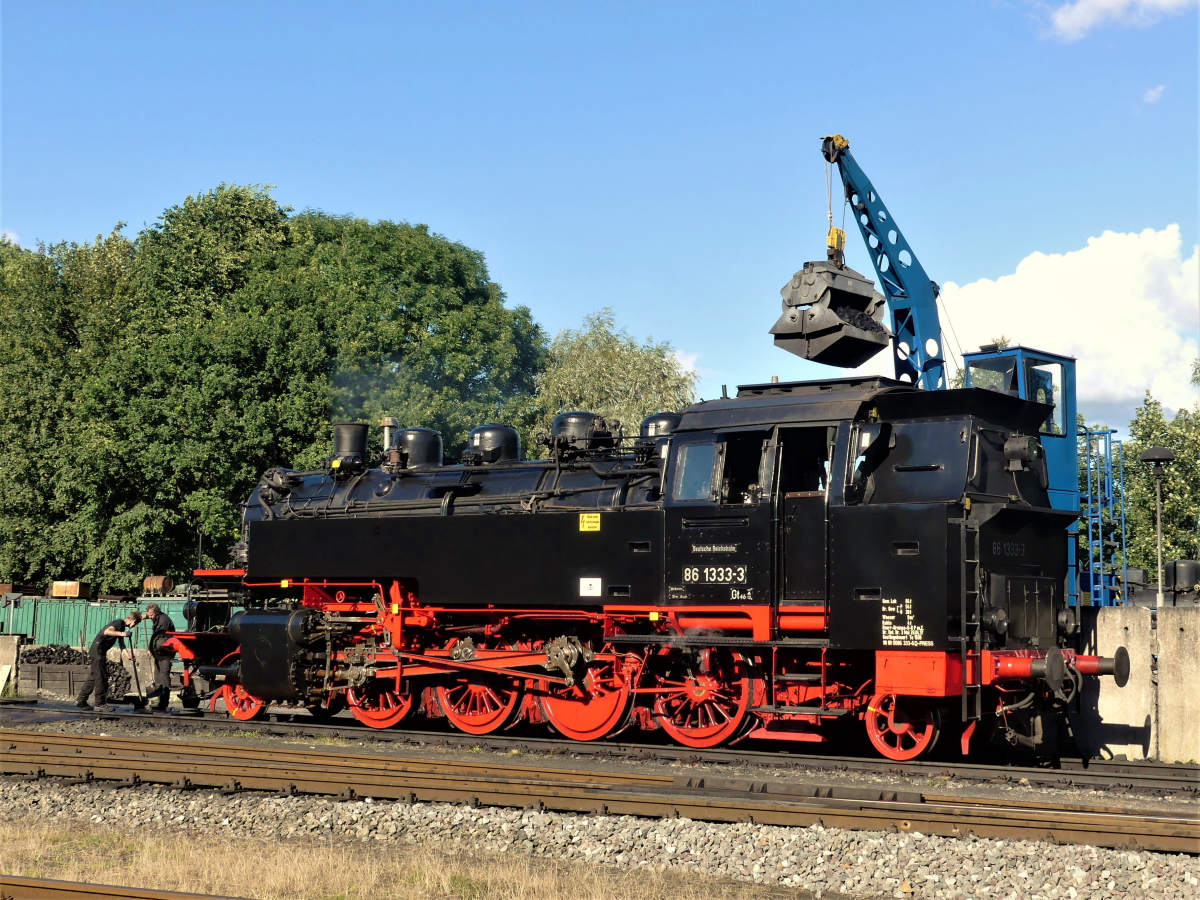 From the diesel fraction, we will probably show you our small locomotives of the Deutsche Reichsbahn and the Osthannoversche Eisenbahn. You will also see the large diesel locomotives V320 and probably 114 774, the latter of which we are still working on during its main inspection. In the meantime, the cardan shafts of the locomotive have been reinstalled and the brake parts have been assembled. So it can run and brake again.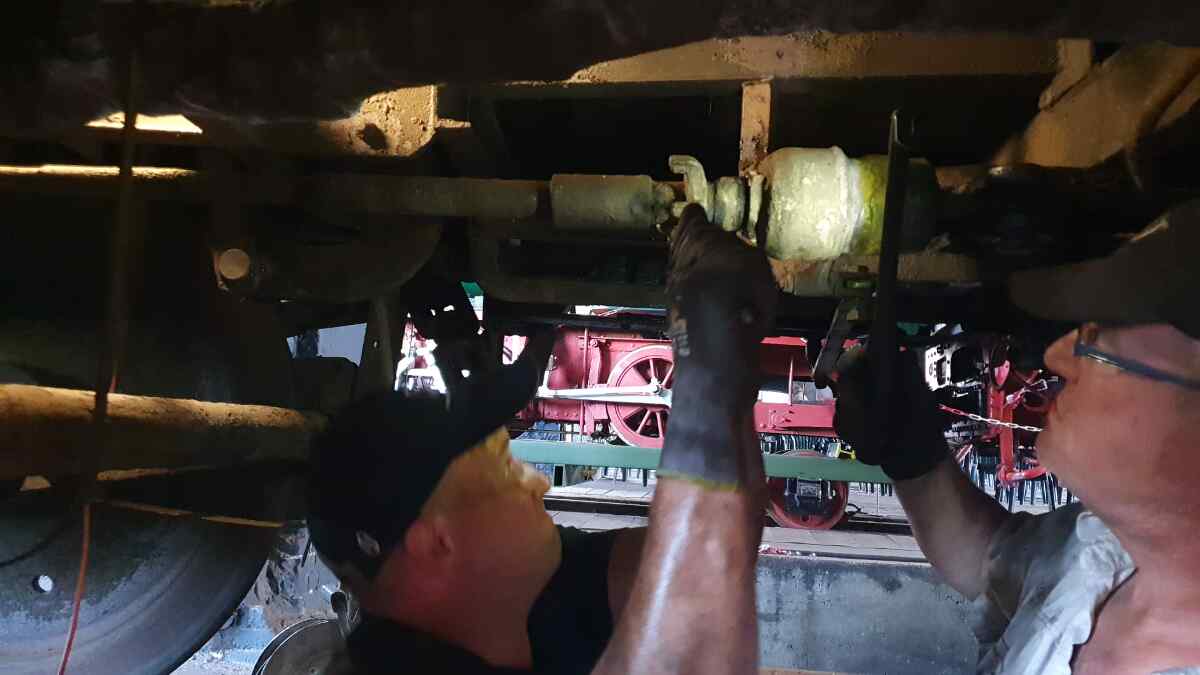 What else happened? We had three events to attend last weekend and that was quite exhausting, not only because of the summery weather. On 9.9, our neighbours, the Schienenfahrzeugwerke Wittenberge, opened their doors to interested visitors. Of course we supported them, because we actually share the grounds of the former Wittenberge railway depot. We also think that we complemented each other well, because the SfW showed modern technology, while we showed historical technology.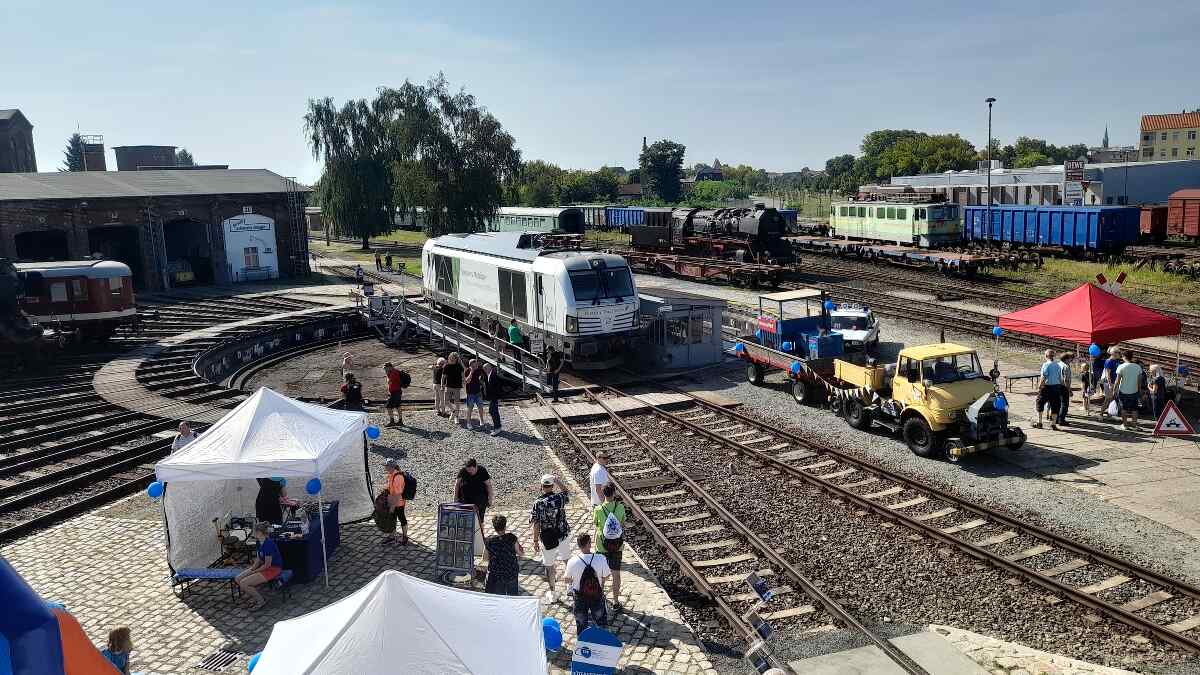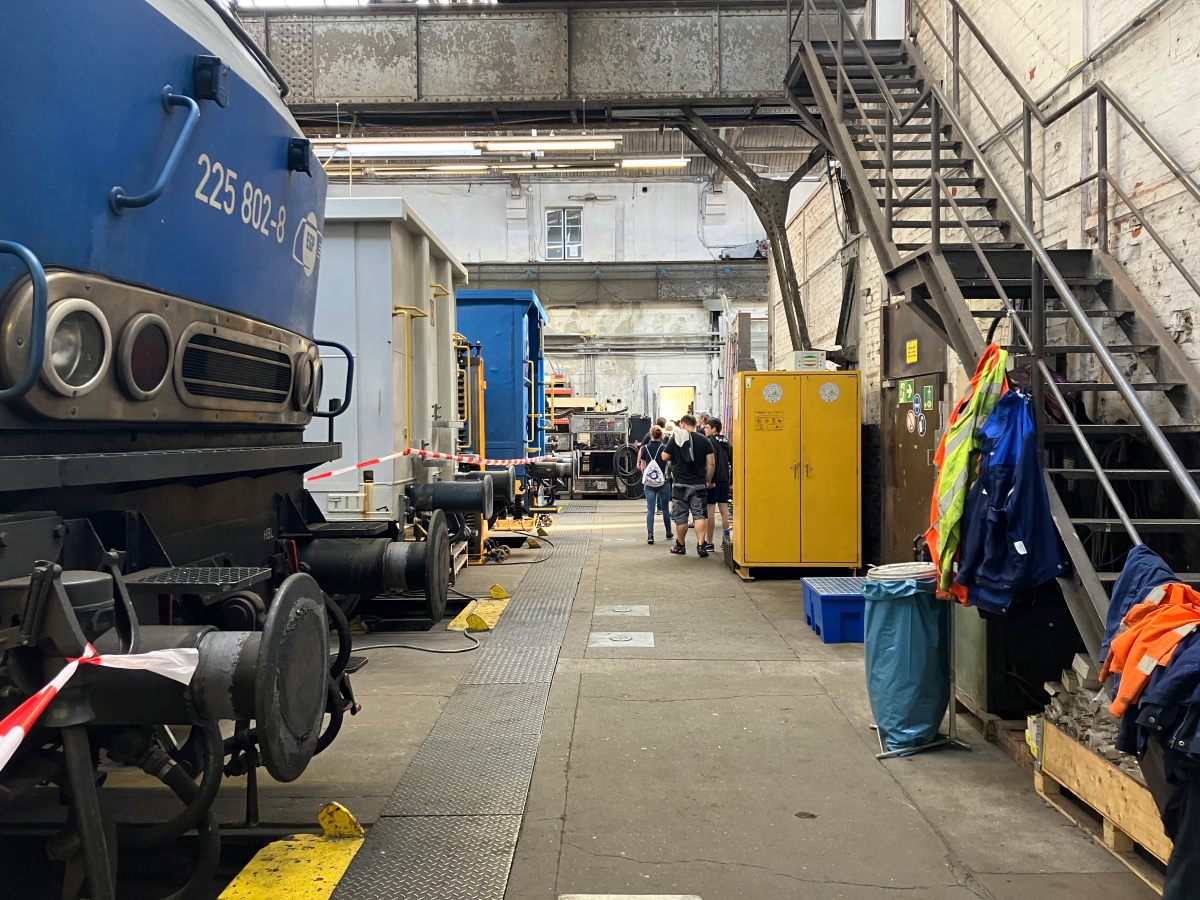 On 9.9. in the evening, a classical concert took place in the locomotive shed in front of a historical backdrop. The quartet and we were delighted to welcome more than 150 culture enthusiasts who listened to the sounds of Bach, Mendelsohn and Co. in the locomotive shed. Great atmosphere! It's nice that more and more people are taking advantage of such an offer.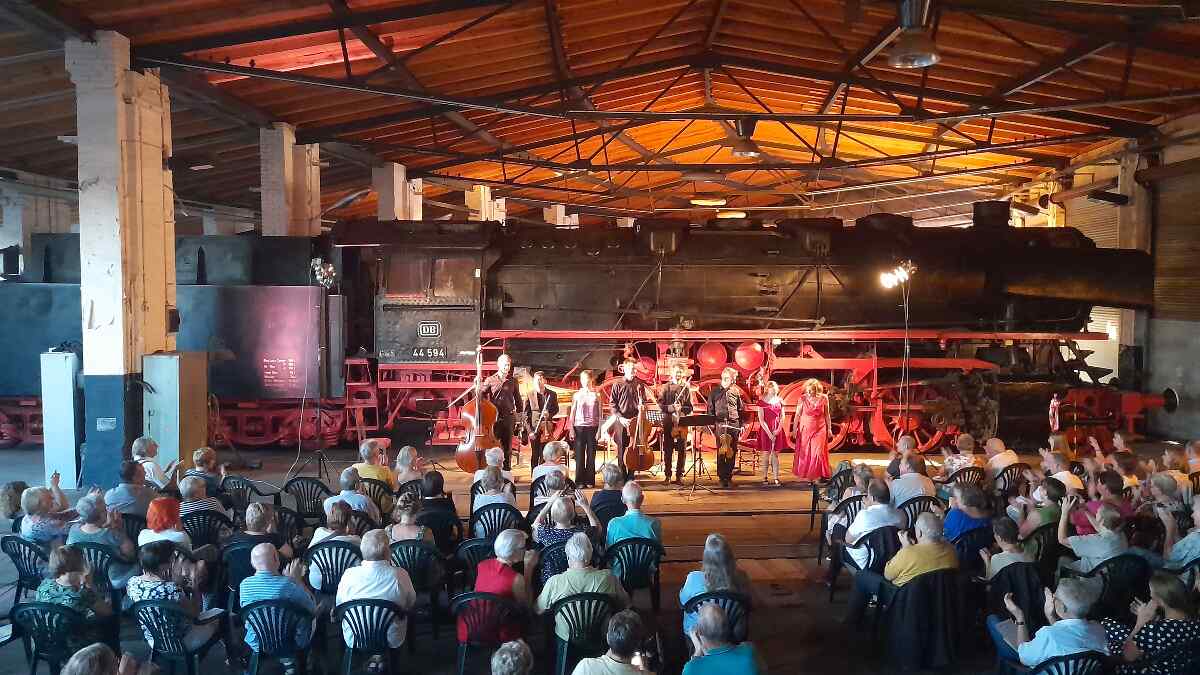 On Sunday, the nationwide Open Monument Day took place. We also took part in this event and were able to tell quite a few visitors about our activities to preserve our monument.
Today we can also report on another small sensation. Unfortunately, the well-known Stendal specialist book author and railway enthusiast Wolfgang List passed away some time ago. However, we were able to come to an agreement with the family that our museum will take over and exhibit the extensive collection of bell mechanisms. These are various devices, some of them the size of telephone booths, which were used to signal incoming and outgoing trains by morse signals before the digitalisation of the railway. Wolfgang List had saved such equipment from being scrapped in many parts of Germany and restored it to working order in his private collection. Now the parts will be given their rightful place in Wittenberge. We would like to thank the relatives once again for their willingness to hand over the collection to us. A few days ago, we started to set up the large exhibits in our outdoor area.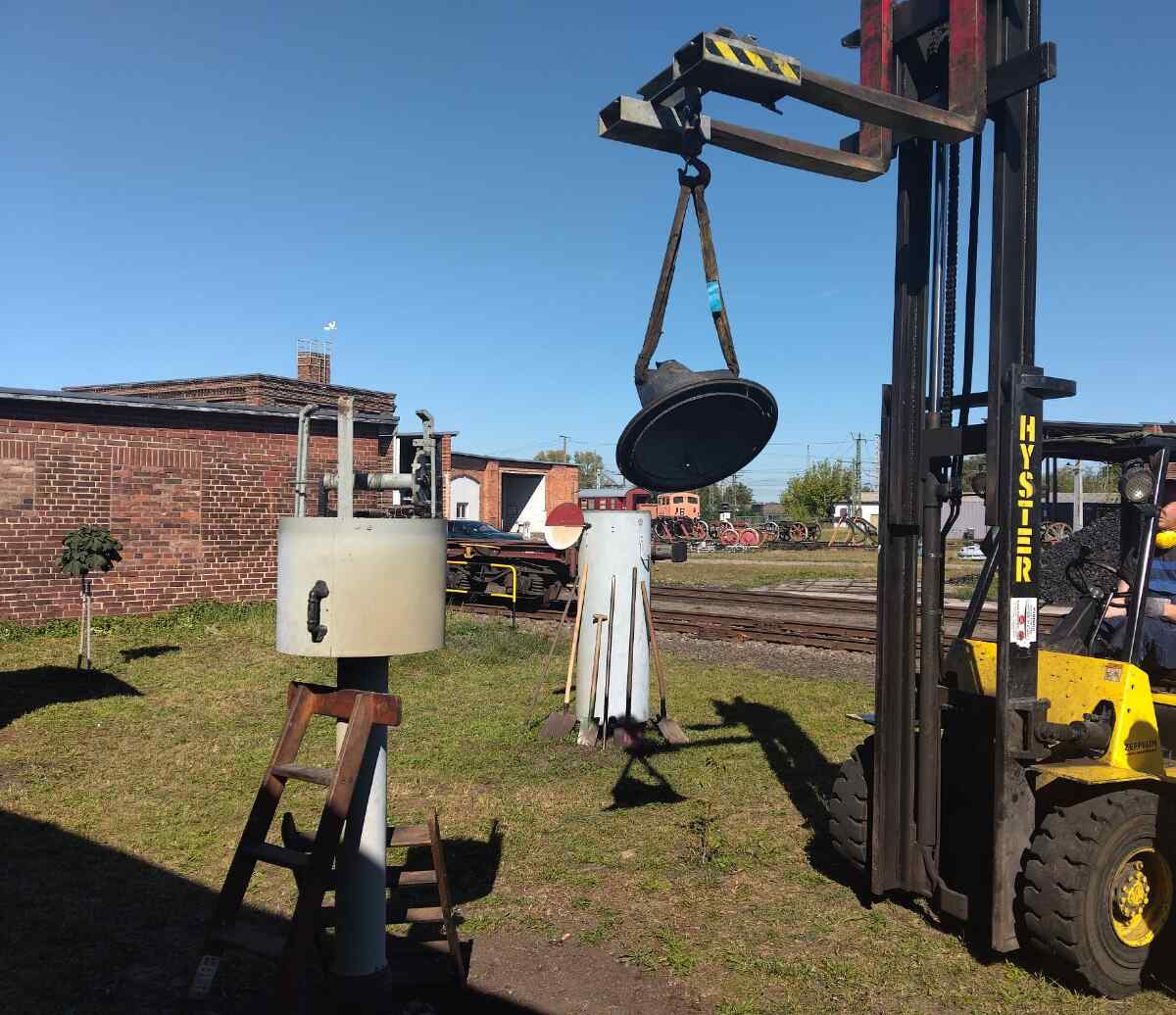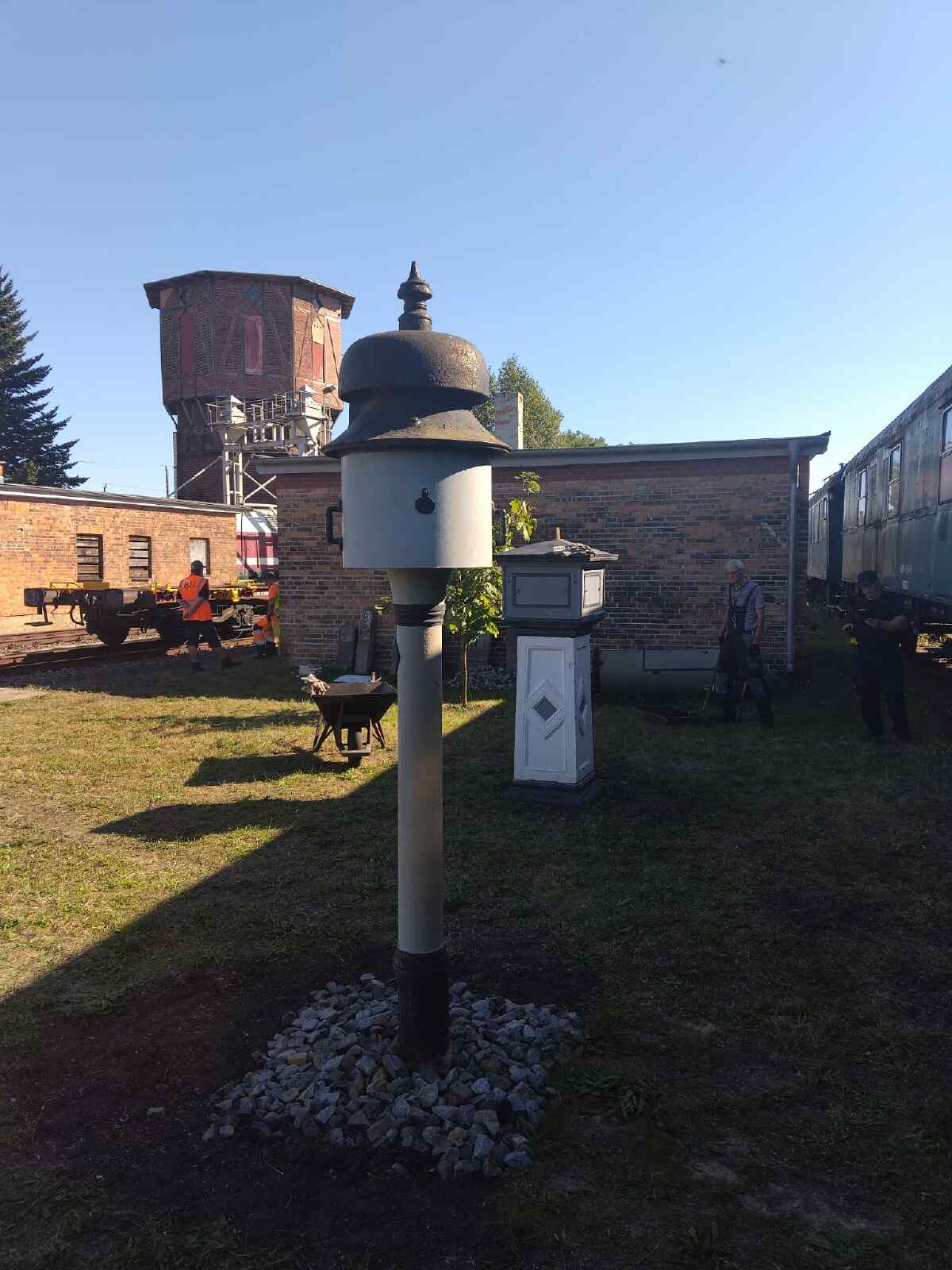 Now back to the initial topic, the looming autumn steam: We have already referred to the event itself. However, there are a few other highlights that need to be mentioned.
First of all, there are the feeder trips to our steam days. On Saturday, 7 October, a special railcar from Neumünster will travel to Wittenberge, and on Sunday a railbus "Ferkeltaxe" from Neustrelitz. Tickets are still available. So if you would like to travel in style on one of these trains, you can find more information and bookings on our website www.dampflok-wittenberge.de and the website of our colleagues from Neumünster www.kulturlokschuppen.de.
If you are travelling by car on Saturday, 7 October, and it was produced in the GDR, you have the opportunity to drive directly to the museum grounds and save the entrance fee. However, we ask for advance notification by email to service@bw-wittenberge.de.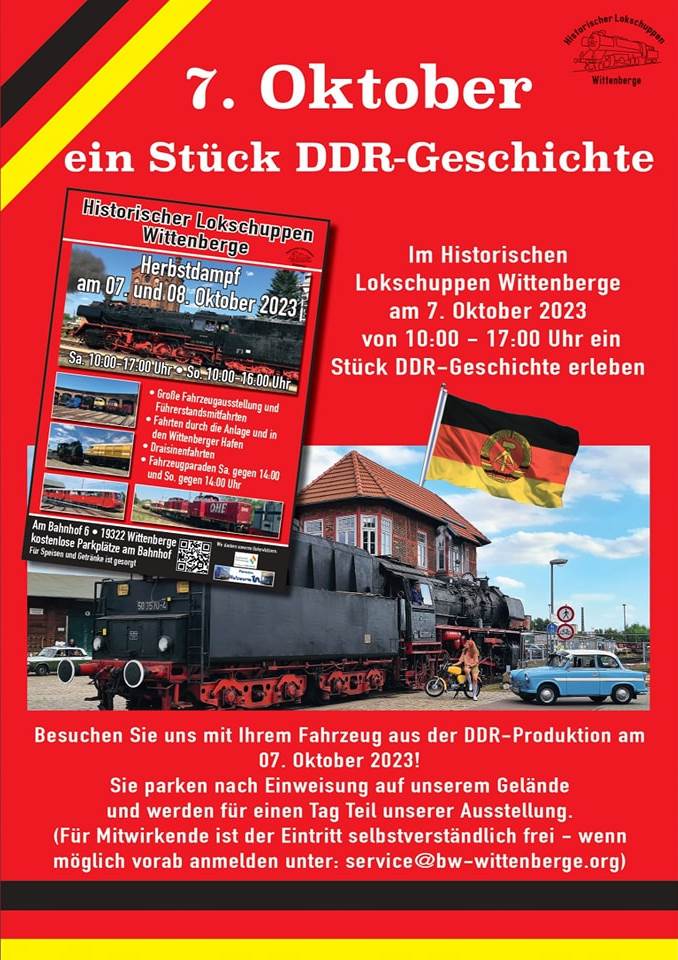 And if you would like to take stylish photos of our vehicles and the guest locomotive 86 1333, our photo sessions on Saturday, 7 October, from 17:00 are particularly suitable. Here we will re-enact scenarios from operational service according to a script and ensure your photographic pleasure at the blue hour, without you having to worry that someone will walk through your picture. Tickets at a price of € 30 will be available at the museum entrance on the day.
overview