27.02.2021: Work continues
Last week, some long-awaited work was completed. The brake linkage on the tender of our steam locomotive 50 3570 was dismantled in order to refurbish some moving parts. Here the colleague first looks how he can best reach the screws and bolts that have to be unscrewed.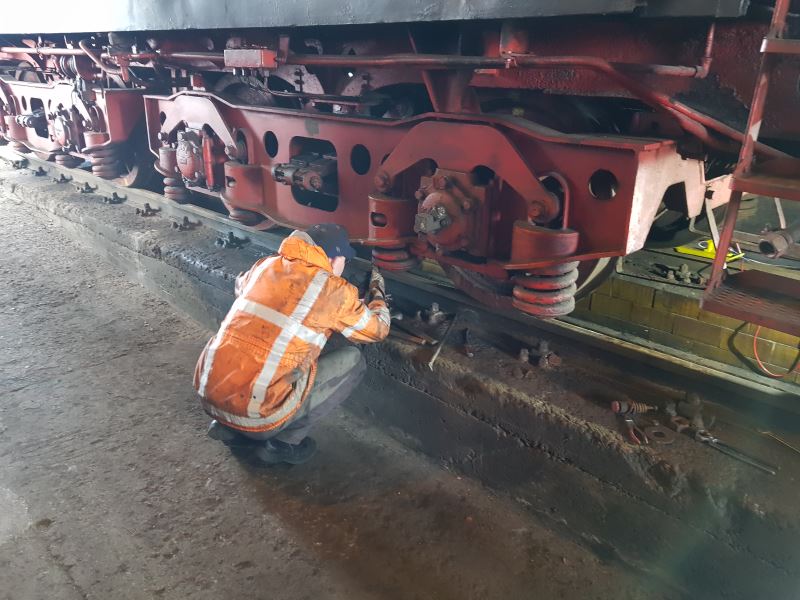 A short time later, success is reported. The brake crossbars are removed and neatly spread out on the floor so that one can see which part belongs to which place.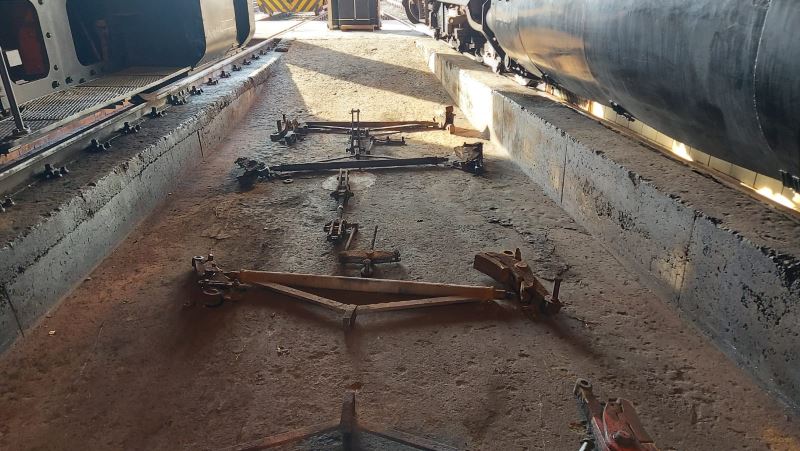 Work also continued in our locomotive shed extension, which is used for storage. First, the ceiling was insulated to reduce the extreme temperature fluctuations between winter and summer in the room. Then a partition wall was installed to divide the large room.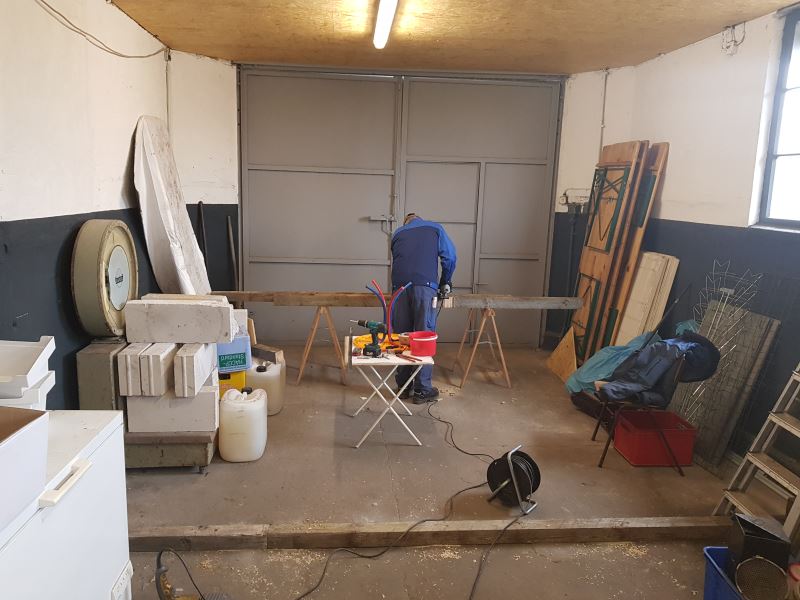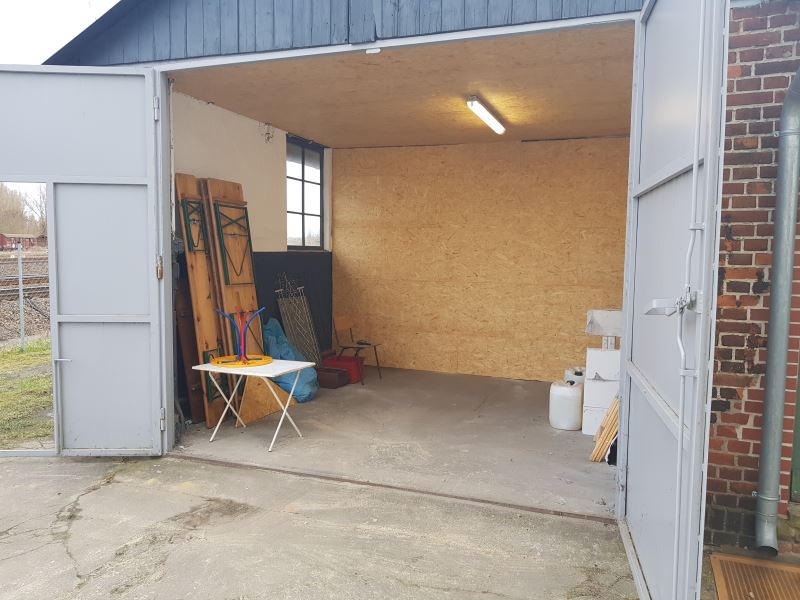 Progress can also be seen on the water tower. For example, the windows on the ground floor were uncovered, the window frames repainted and then glazed. The window frame above the door has also been fitted in the meantime. However, it is still covered by a wooden board, because the glass will not be fitted until next week.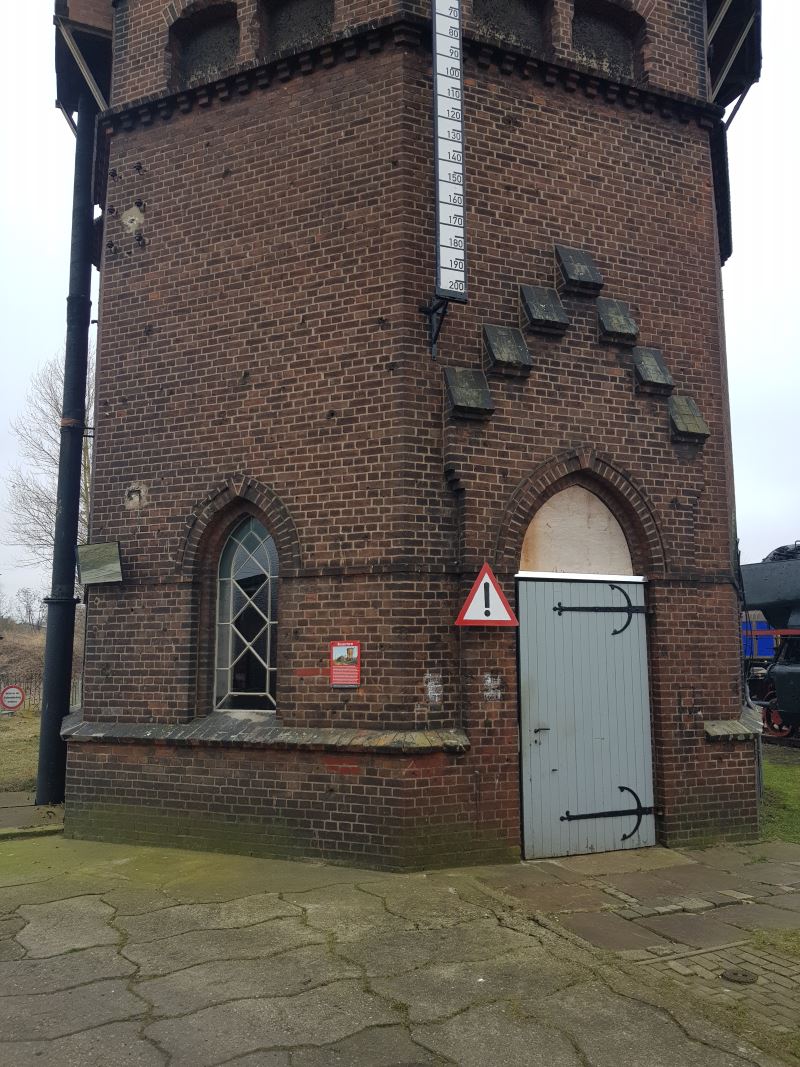 And last but not least, work was also done on the tracks. We regularly have to replace dilapidated wooden sleepers with used concrete ones. Since such work requires appropriate equipment, we have contracted out the work to a certified specialist company. The following picture shows a new sleeper field near our goods ramp.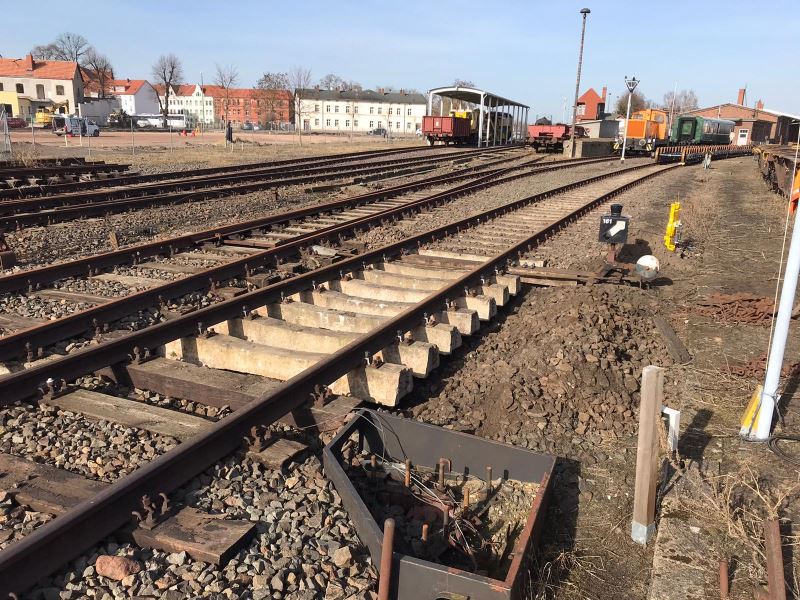 vehicle:
50 3570-4
related articles (News):
related articles (Press):
overview