04.04.2021: Preparation of the tender
Some active members of the museum used the Easter holidays to further maintain the tender of steam locomotive 50 3570. First the coals were unloaded with our excavator.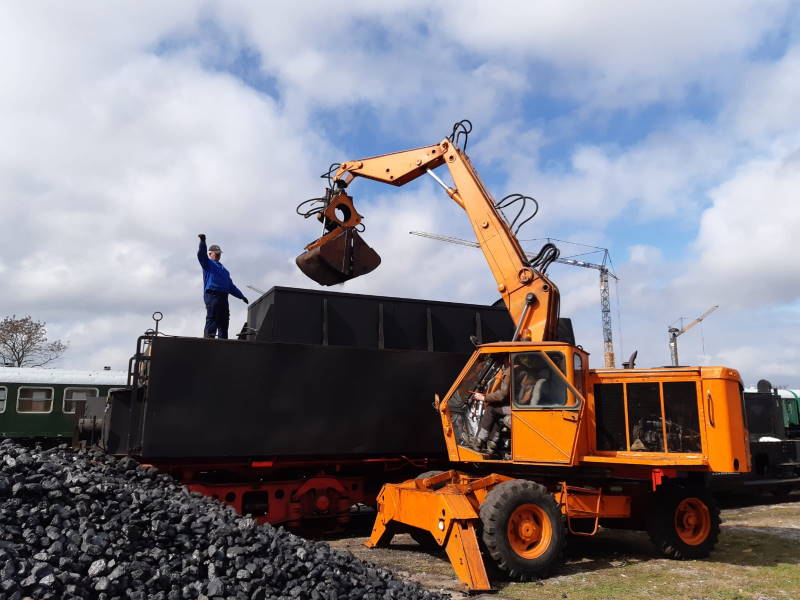 Using a high-pressure cleaner, the tender was cleaned from all sides in order to be able to examine it for previously hidden damage. Fortunately, there were no corresponding findings.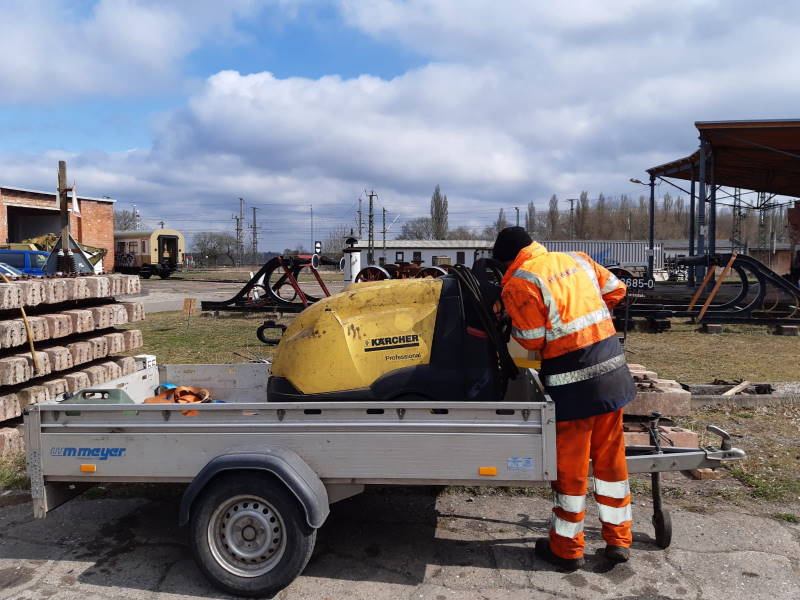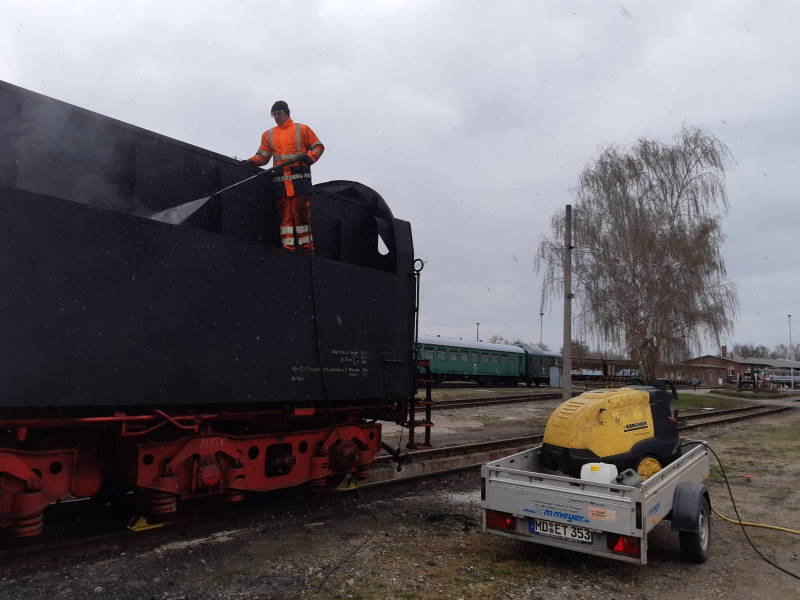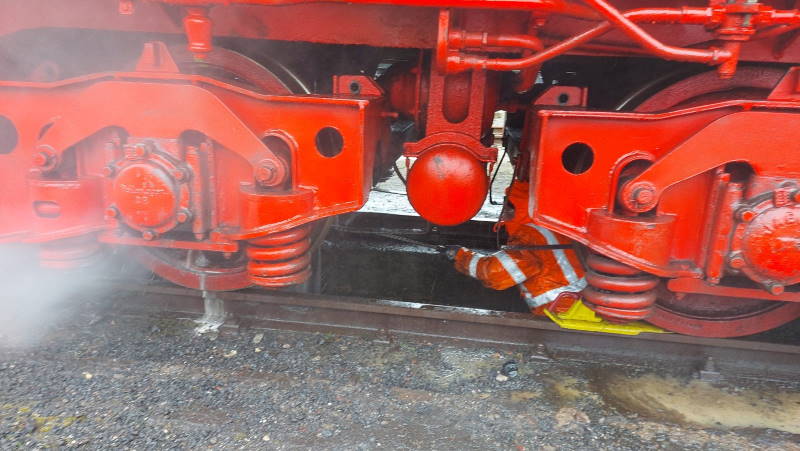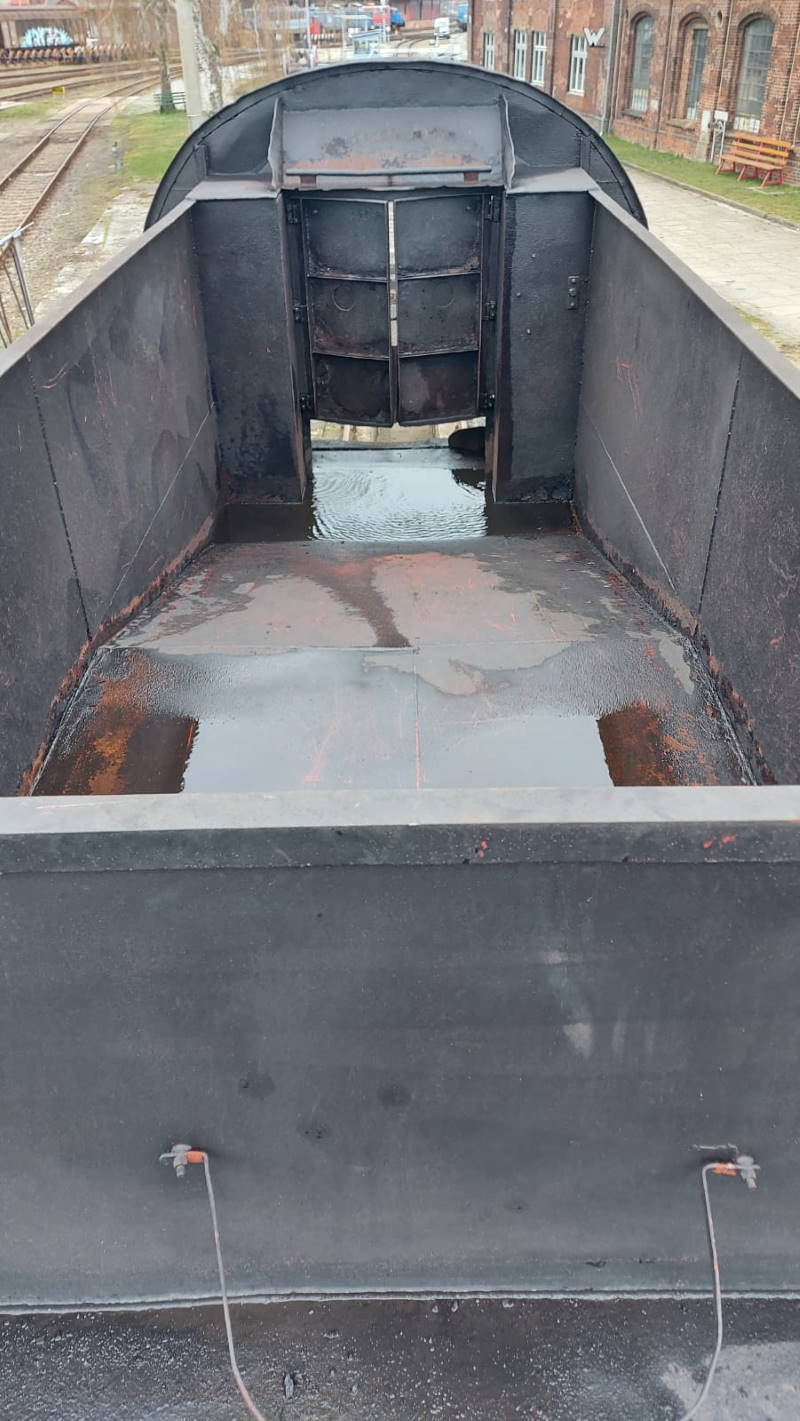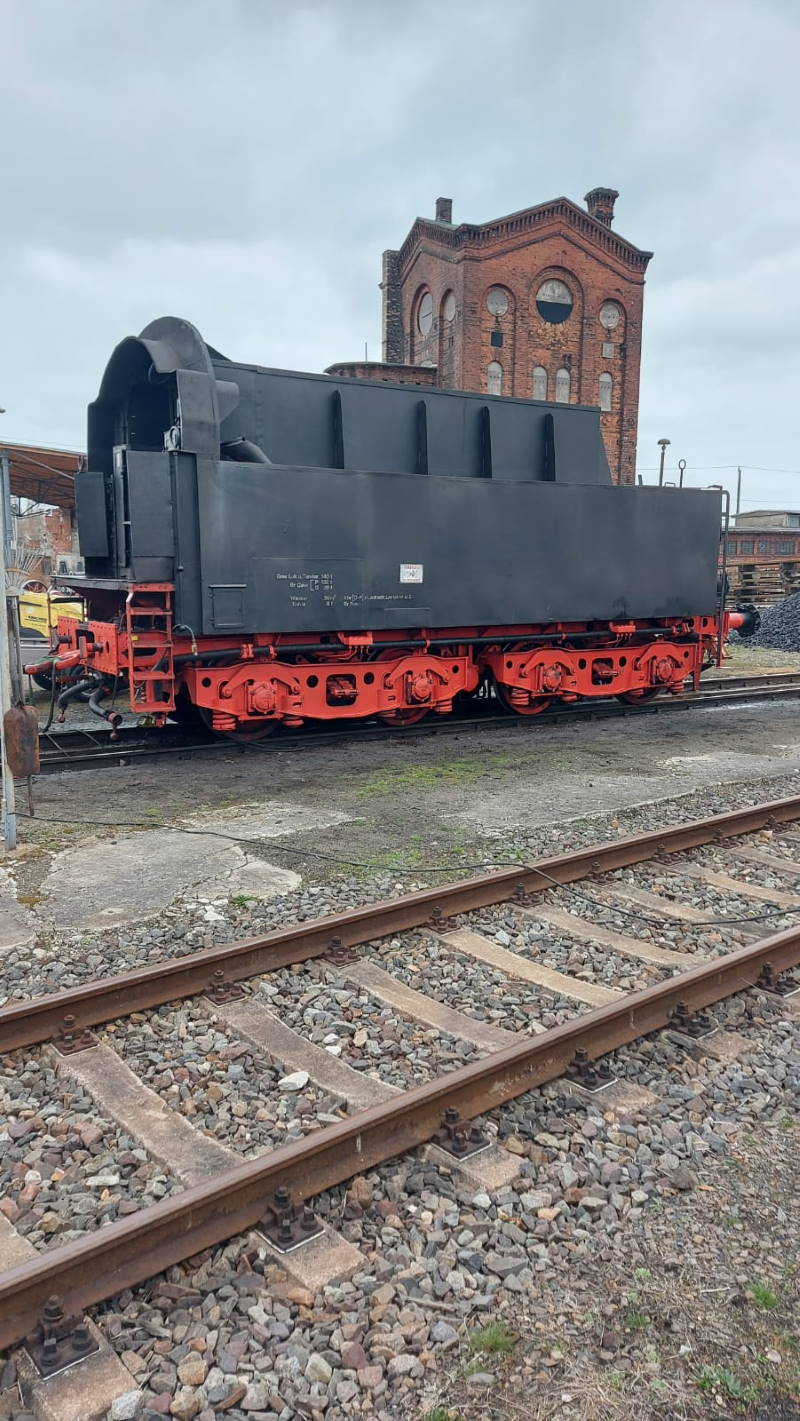 The already dismantled brake parts were cleaned with rotating brushes and paint was removed in order to be able to detect possible damage. Here, too, there were no significant findings.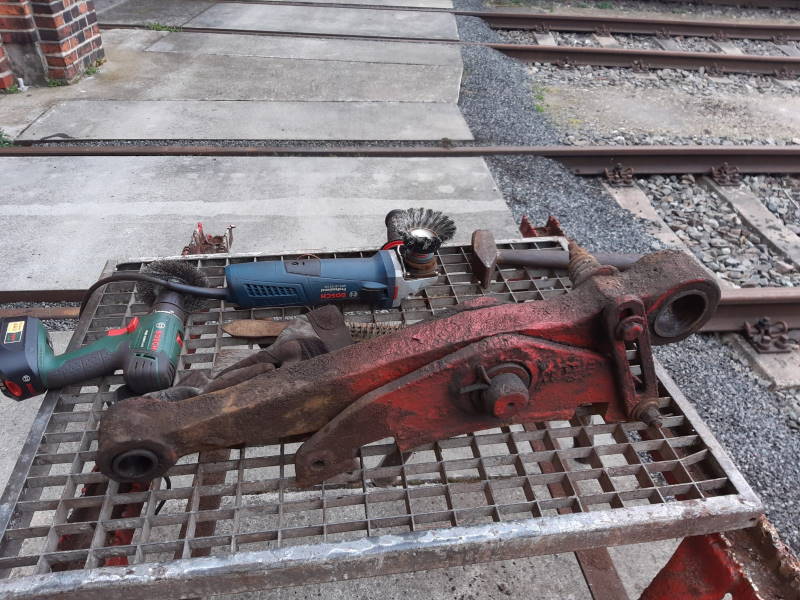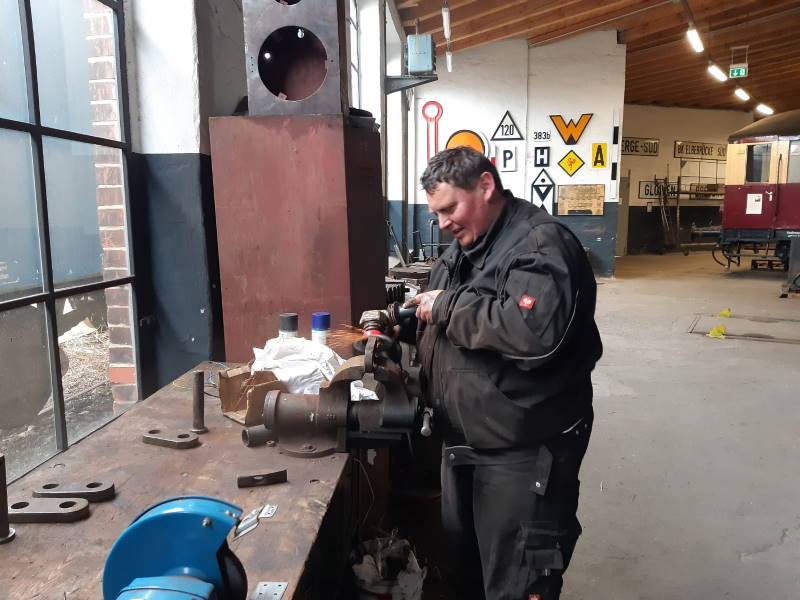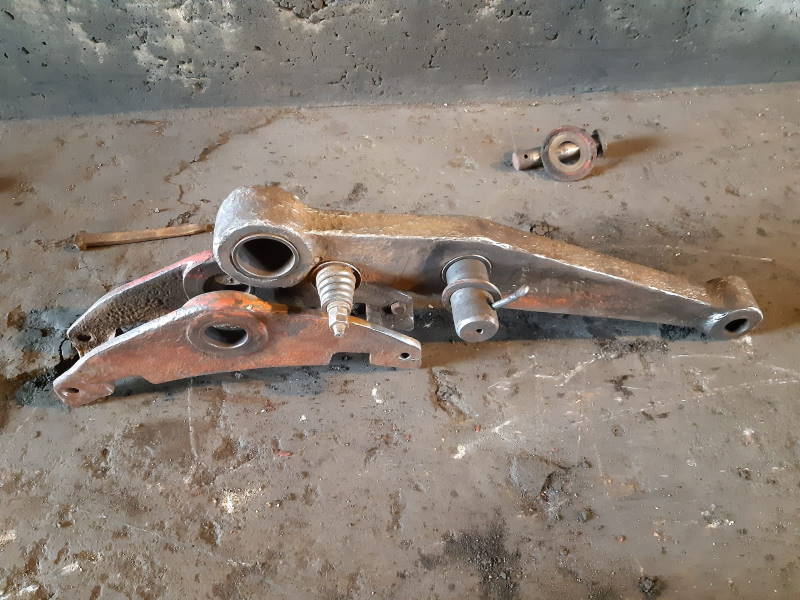 vehicle:
50 3570-4
related articles (News):
related articles (Press):
overview