06.04.2019: Work in progress
Most of our active members are currently working on locos which must be prepared for the forthcoming season. At he moment, we are concentrating on the necessary brake inspections. On diesellok 102 172 and steam loco 50 3570, the air reservoirs are being replaced - these are the tanks which store the compressed air necessary for the brakes to operate. Such pressure containers have a limited service life and have to be replaced from time to time.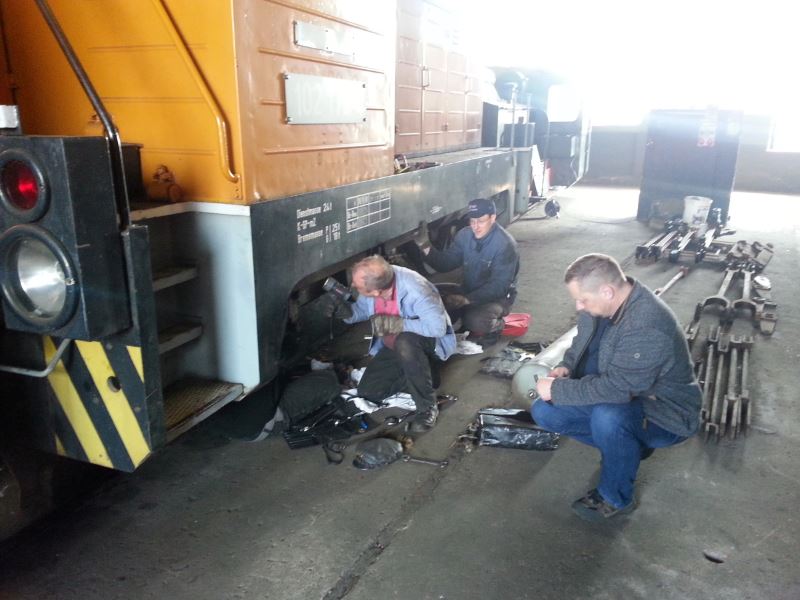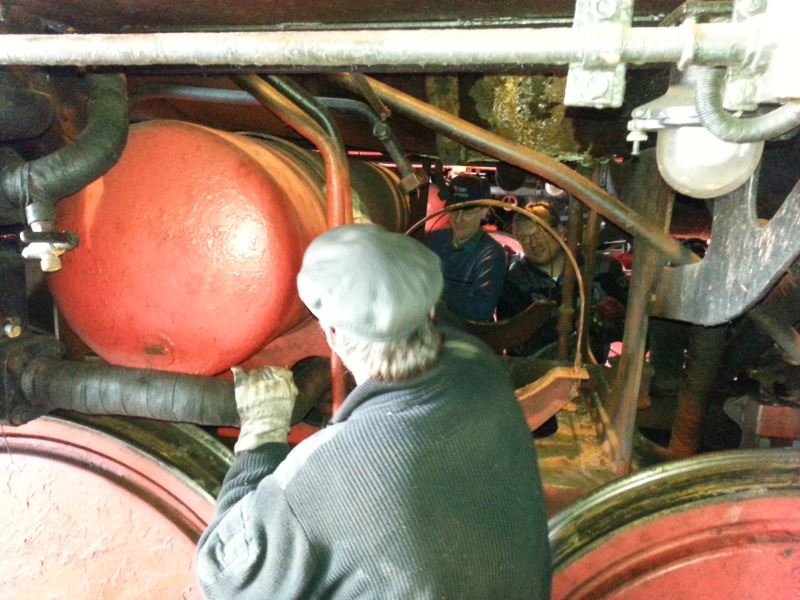 On the steam loco, the brake blocks are currently being changed.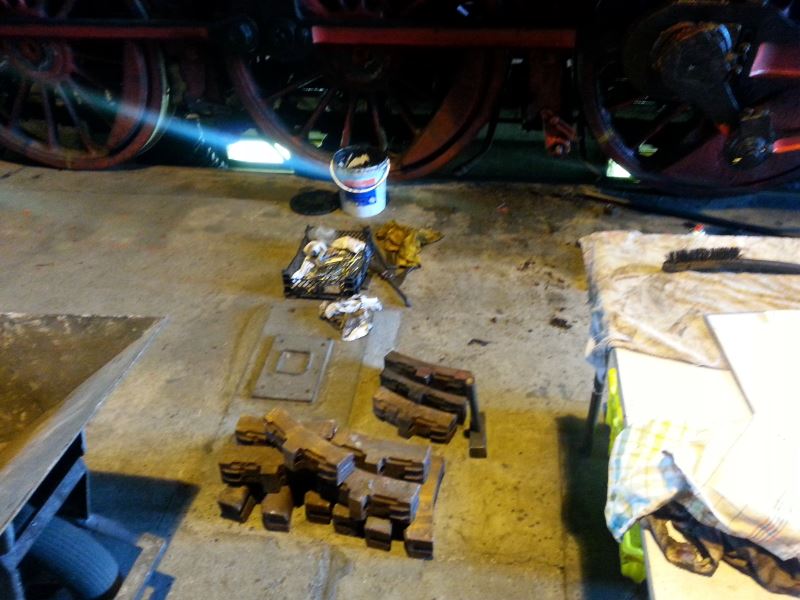 A little bit of advertising on our own account is allowed: on the rear façade of the loco shed, there is a huge banner we have put up, designed to make passing railway passengers curious about the museum.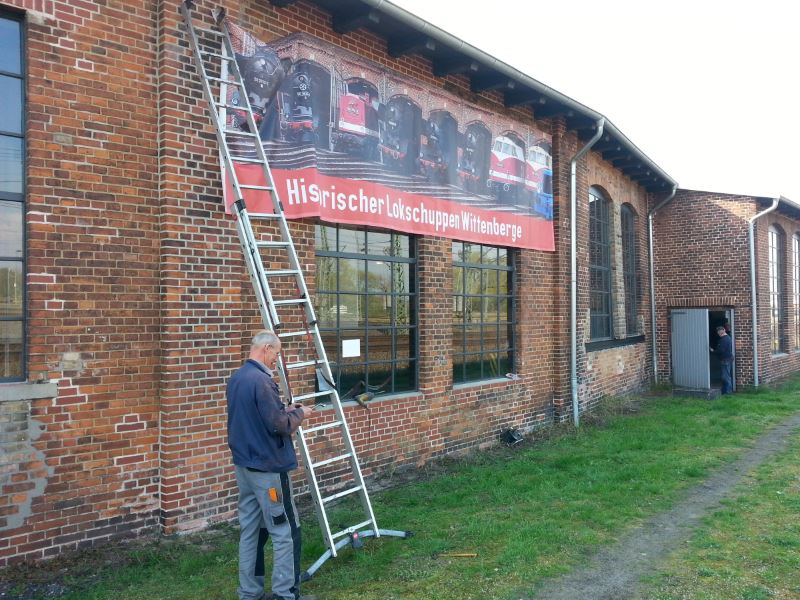 Our cafeteria area has recently been enhanced by the appearance of a new exhibit.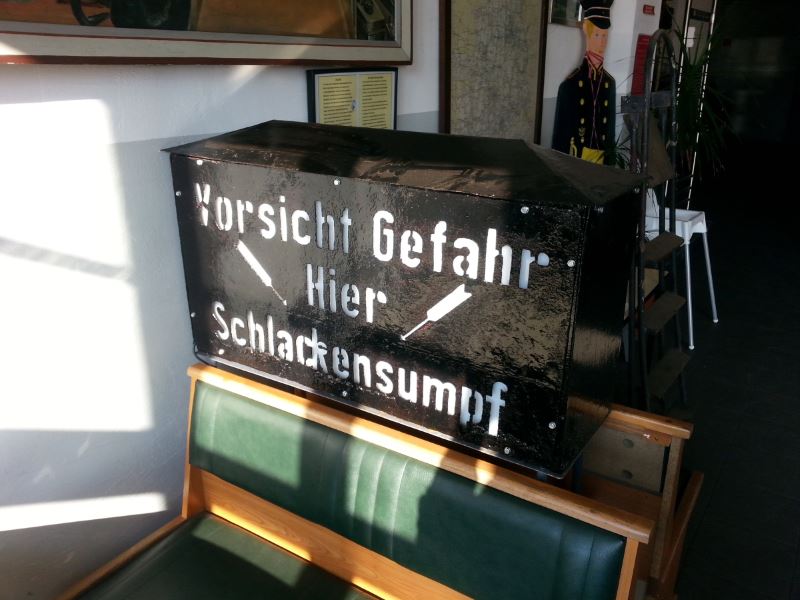 This illuminated sign stood in Rheine depot until the end of the 1970s and was there to remind staff that behind the sign there was an ash-pit. This was a big pit in which hot ashes from steam engines, that is wet ash and cinders, were doused with water and stored until taken away.
vehicles:
50 3570-4
,
102 172-4
related articles (News):
related articles (Press):
overview