Forthcoming steam weekends (2024): 04-05 May 2024; 06-07 July 2024; 08 September 2024; 12-13 October 2024
Opening hours at other times:
from 30 March 2024 to 26 October 2024 every saturday from 10 am to 5 pm.
Further information is available
here
.
04-05 May 2024: 30 Jahre DLFS
Signal box Wm
Signal box Wm is sited adjacent to the former railway level crossing from the town (Bahnstrasse) to the reception building, originally laid out on an island platform. In its immediate vicinity, there is the well-preserved freight depot and the access to the former Wittenberge locomotive depot.
The mechanical signal box Wm, to a Jüdel design, was taken into service in 1909. In the late 1920s, due to extensive additions to the trackwork on the Magdeburg side of Wittenberge station, it became necessary to extend the signal box. The addition was built in a northerly direction, towards the level crossing, and on close inspection, signs of it can still be made out today.
This is a view showing the signal box after its abandonment by the DB AG and before it was taken over by our society: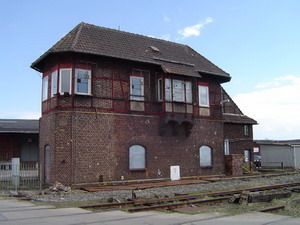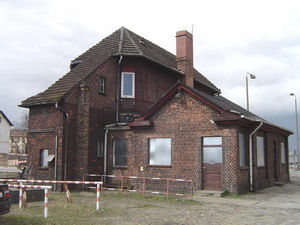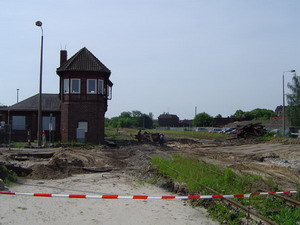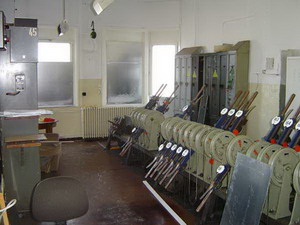 After a comprehensive renovation, above all in the lever room, the stairway and on the annex, our signal box today once again presents itself in all its glory. The forecourt is now embellished by an historic wheelset from an accommodation bogie from the earlier Raw Wittenberge (locomotive works). The following pictures give a general impression of our pride and joy: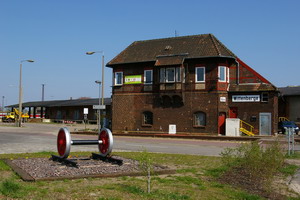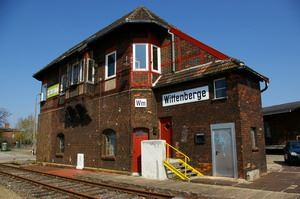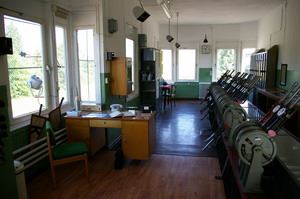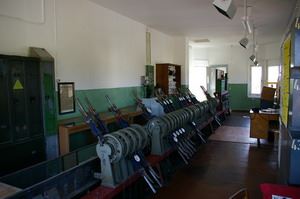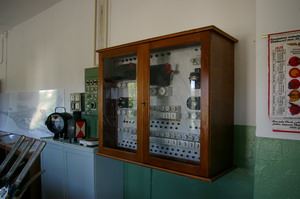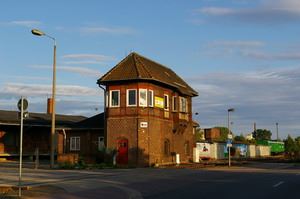 Drop in and visit us! We are here every Saturday and will be delighted to show off our signal box.