13.06.2020: Steam up!
Now almost half the season has passed without a steam locomotive moving under its own power on our premises and the active members decided that this has to change. And because "Pritzwalk" had to pass a steam test after the boiler tubes had been changed anyway, both occasions were combined and the little locomotive was fired up. The repair was successful and Pritzwalk is ready for operation again.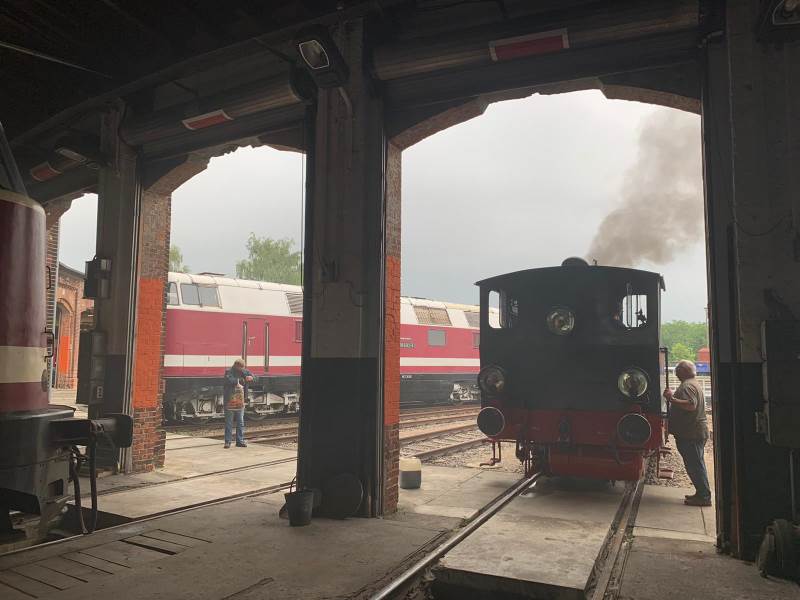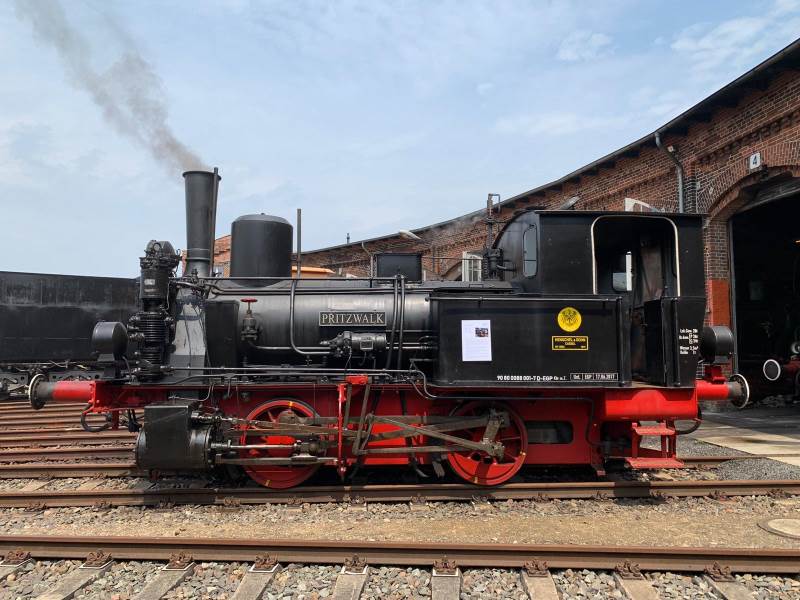 Last steps were also made on steam loco 50 3570. Here the cylinder drain taps were cleaned and reinstalled. This gave one of our young members the chance to prove himself and he did his job very well.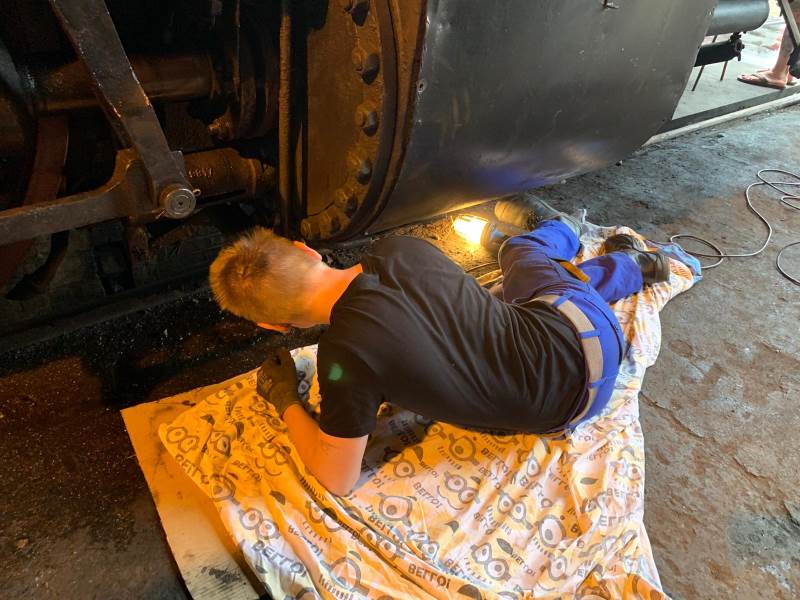 Cosmetic work also has to be undertaken from time to time. In the following picture we see diesel locomotive S 200, which has been wearing a temporary coat of green. This was beginning to show its age and it was therefore removed as far as possible with a high-pressure cleaner and underneath it, the previous pale blue color scheme was brought to light. However, it is not intended to return it to this colour; we plan to repaint the locomotive crimson with lighter stripes.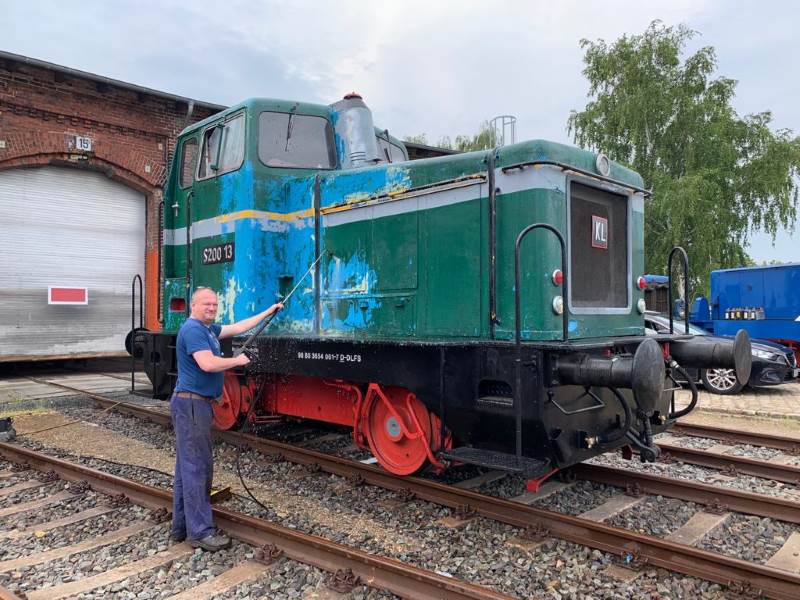 The next picture shows rather filigree locksmith work. The drive of our Breuer tractor is still being refurbished. Thanks to new ball bearings and new transmission oil, the transmission already runs like new. Here the upper housing cover of the transmission is cleaned, to be painted later. Then the transmission is ready for use. Next, we will focus on the VW engine, which is the power source for the vehicle.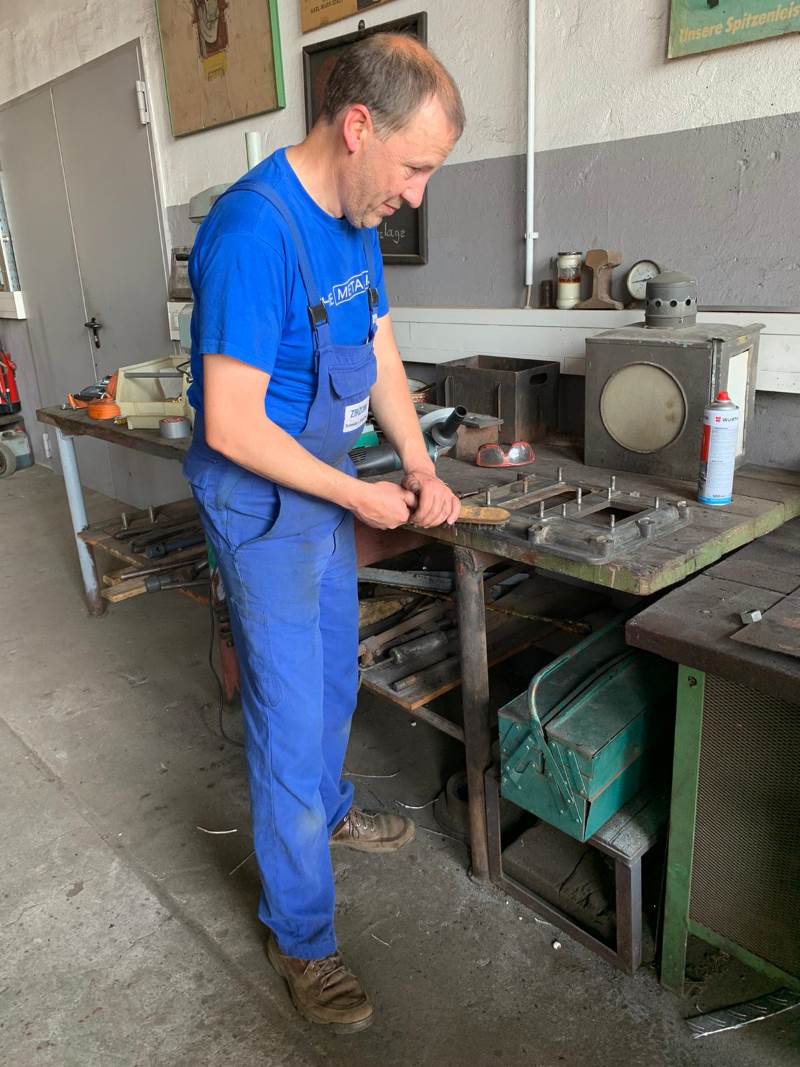 We also acknowledge a friendly donation in the form of used wooden sleepers, which we are happy to include in our stocks. The pile is reminiscent of the game "Mikado" and looks a little unspectacular. However, one should not forget that such hardwood sleepers cost at least € 200,- each when you buy them new. Next week, they will be stacked safely in an orderly manner.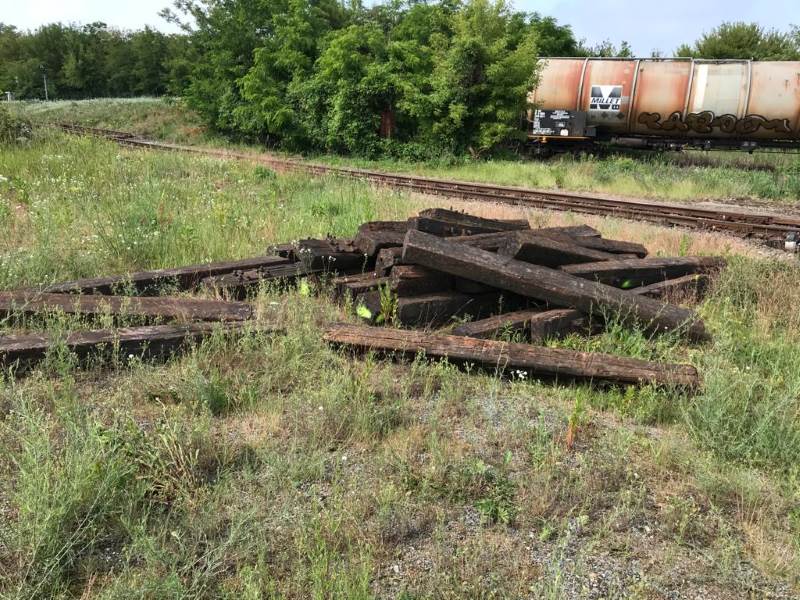 Dear visitors of our news and newsletter subscribers, as you can see, there is always something new to be discovered. Please feel free to drop by on a Saturday.
We would also be delighted to celebrate our summer party with you; this is planned for the first weekend in July. Whether it can take place and in what context will probably become clear in the course of this week. In view of the current situation, we are still waiting for appropriate instructions from the responsible authorities in the state of Brandenburg. If we receive permission, we will let you know all the details immediately.
vehicles:
50 3570-4
,
Pritzwalk
,
S 200 13
,
Breuer Lokomotor
related articles (News):
related articles (Press):
overview