19.09.2020: New large exhibit in the Historical Engine Shed
During the night of September 18 to 19, 2020, a new exhibit reached the museum. It is the largest diesel locomotive built in Germany since the war. It was manufactured by Henschel of Kassel and put into operation by the German Federal Railways in 1962. Originally with an installed power of 3,200 hp, ot was uprated to 3,800 hp, and worked heavy trains initially from Hamm in Westphalia and later on over the Bavarian Allgäu line.
The locomotive remained a singleton and was returned to the manufacturer in 1974. From there it was sold to the Hersfelder Kreisbahn and in 1989 on to the Teutoburger Waldeisenbahn. From 1994 to 1998 it gave a guest performance in Italy and then returned to Germany, where she was acquired by track construction company Wiebe, which used her until 2015, when she suffered axle bearing damage. From 2017 to 2020 she returned to her place of origin and was parked behind closed doors at Bombardier, the successor to Henschel. Now that the locomotive has been returned to the owner, the latter decided to make it available to the Historic Locomotive Shed Wittenberge as an exhibit.
The following pictures show the locomotive immediately after its arrival in Wittenberge.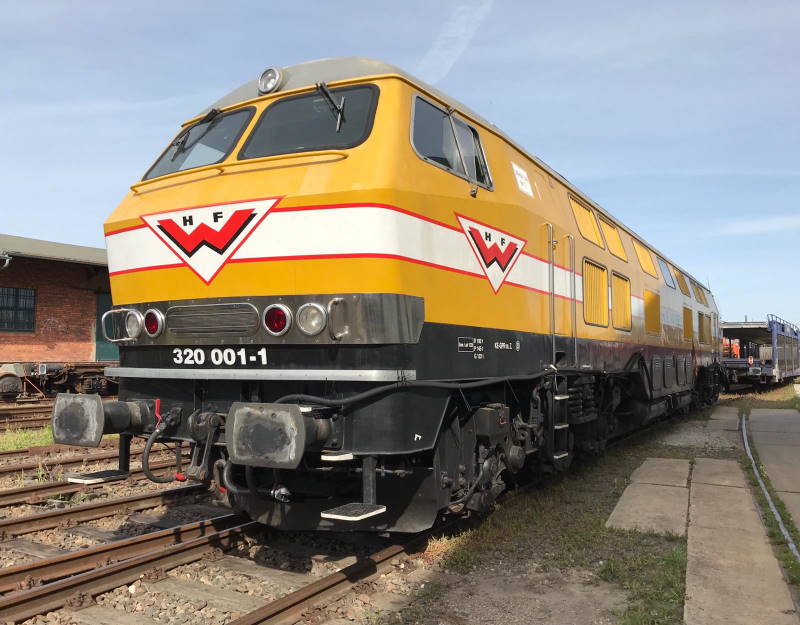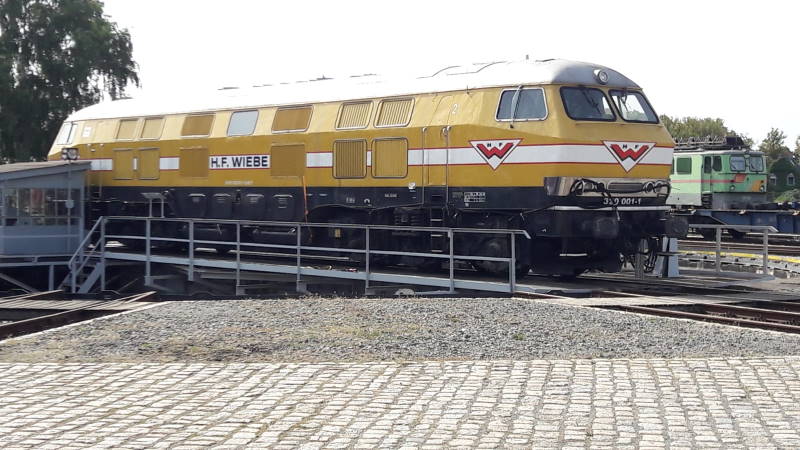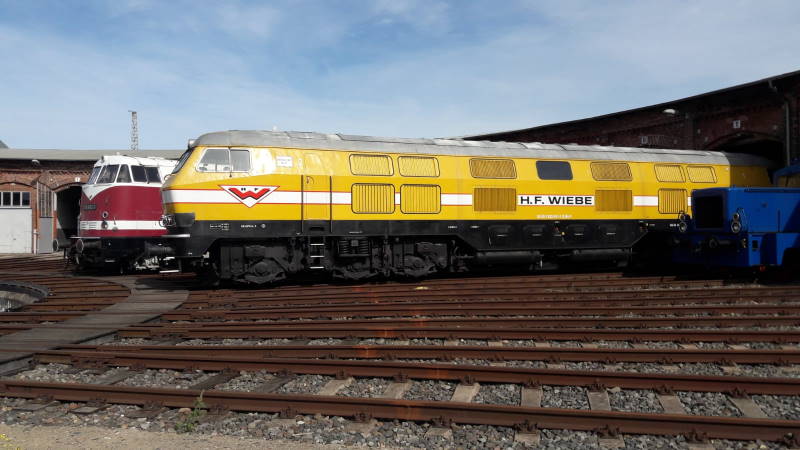 If you want to experience the locomotive yourself, you should make a note of October 10 or 11, 2020. On the occasion of the museum's autumn festival, the locomotive will be presented out in the open-air in a position that is suitable for photography.
vehicle:
V 320 001-1
related articles (News):
related articles (Press):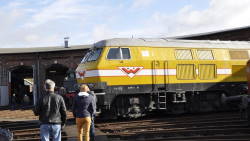 Fans kommen selbst aus dem Pott
overview