Forthcoming steam weekends (2024): 04-05 May 2024; 06-07 July 2024; 08 September 2024; 12-13 October 2024
Opening hours at other times:
from 30 March 2024 to 26 October 2024 every saturday from 10 am to 5 pm.
Further information is available
here
.
26.09.2020: Special train with connection to the port
Last Saturday, a special train in the form of the VT43 of the HANSeatische Eisenbahn GmbH with a private travel group arrived at the Historic Locomotive Shed Wittenberge.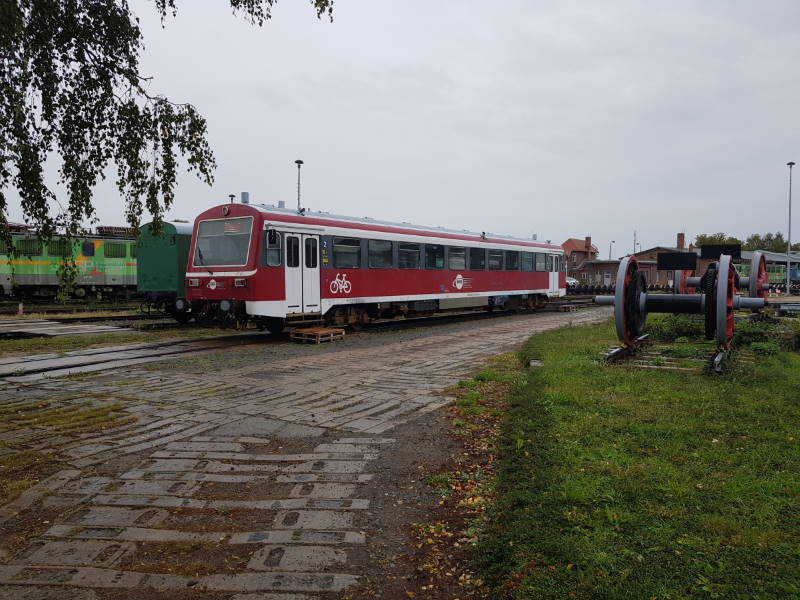 After a short stop, a steam connection train was running, which operated over the Wittenberg Harbour branch.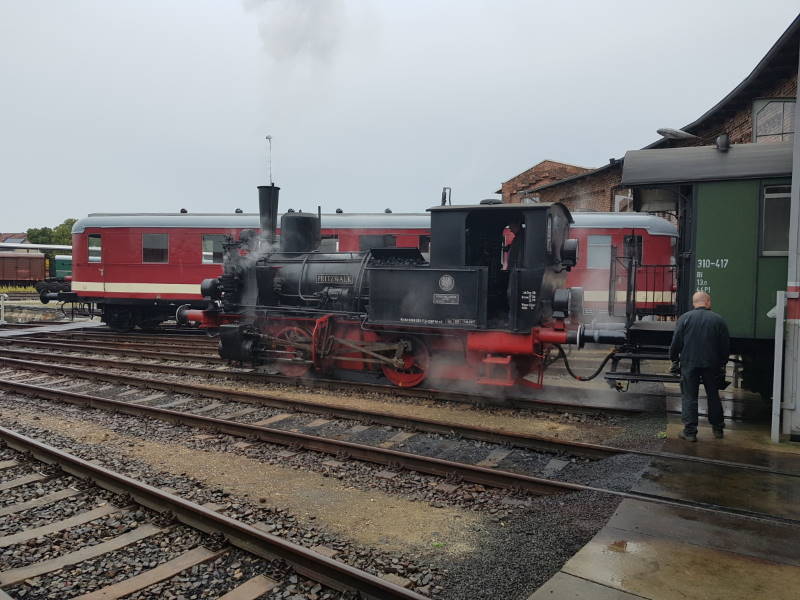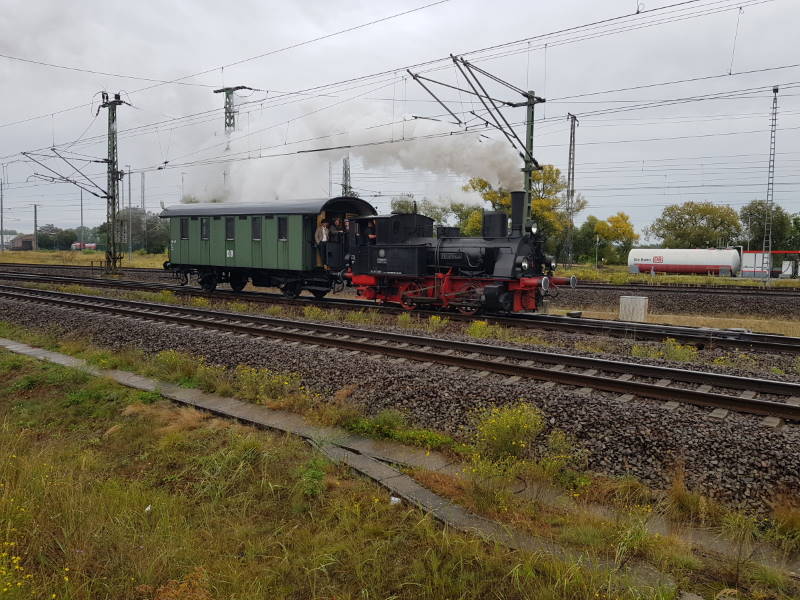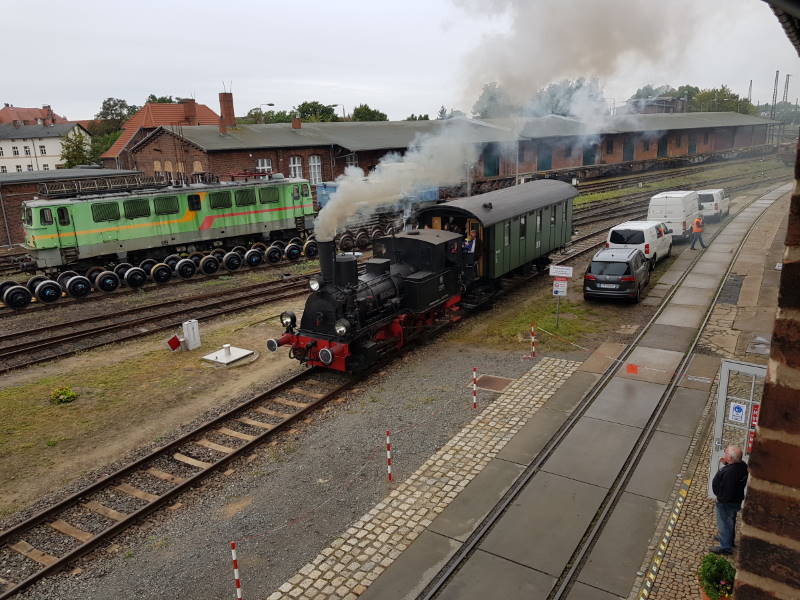 On returning it was possible to take a seat alongside our newcomer V320 and have a little lunch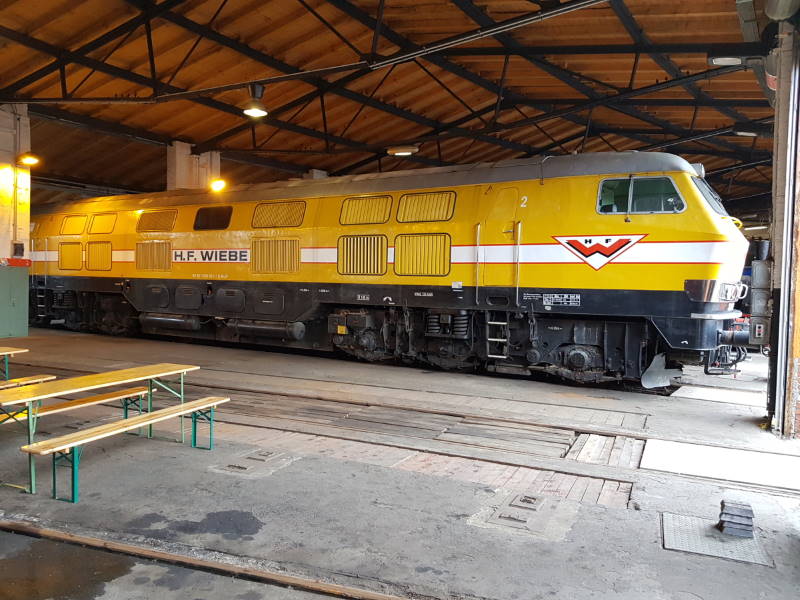 What else was new:
The wilderness behind the big water tower was cleared. The old pipe store was revealed, which was now covered with a roof again and can now be used for its original purpose.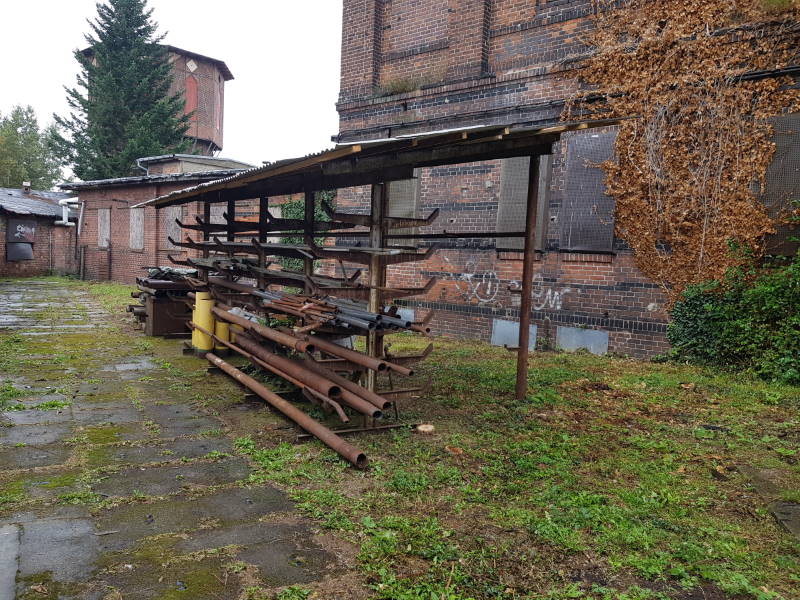 Since the weather on Saturday was not so exhilarating, the further work was concentrated rather in the engine shed. Here the lathe was in operation again.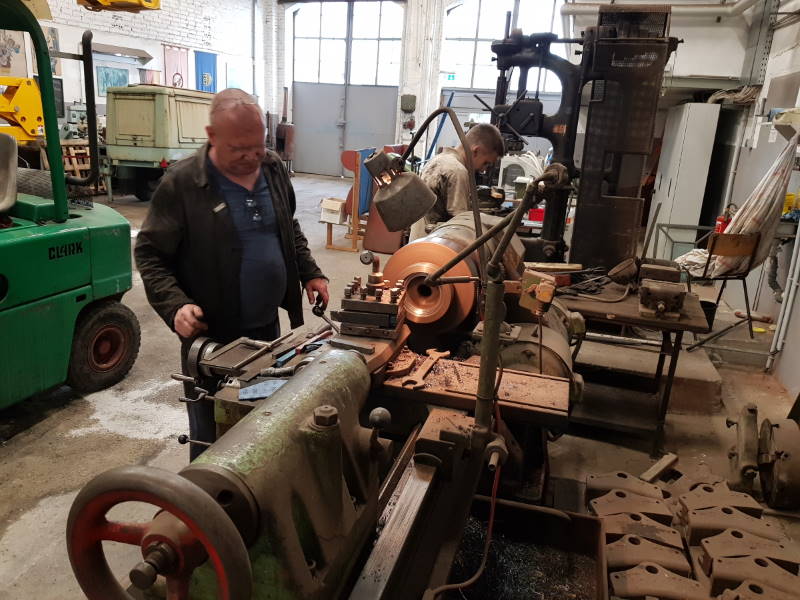 vehicle:
V 320 001-1
related articles (News):
related articles (Press):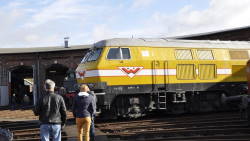 Fans kommen selbst aus dem Pott
overview