Forthcoming steam weekends (2024): 04-05 May 2024; 06-07 July 2024; 08 September 2024; 12-13 October 2024
Opening hours at other times:
from 30 March 2024 to 26 October 2024 every saturday from 10 am to 5 pm.
Further information is available
here
.
21.11.2020: Winter work
Although there is no visitor traffic in winter, there is still a lot to do. We have to prepare our steam locomotive 50 3570 for the upcoming boiler overhaul. One of the measures to be taken is to open the so-called steam dome. This is located at the top of the boiler and contains a circular cover, which is fastened with 40 bolts the size of a thumb. These must all be unscrewed and the cover, which weighs around 50 kilos, must be moved aside at a lofty height. Underneath sits the steam regulator. This is a valve that is operated from the driver's cab and allows the steam from the boiler to enter the locomotive's drive cylinders. The steam regulator must be removed and overhauled. On the following picture you can see the opened steam dome and in the middle the still installed steam regulator: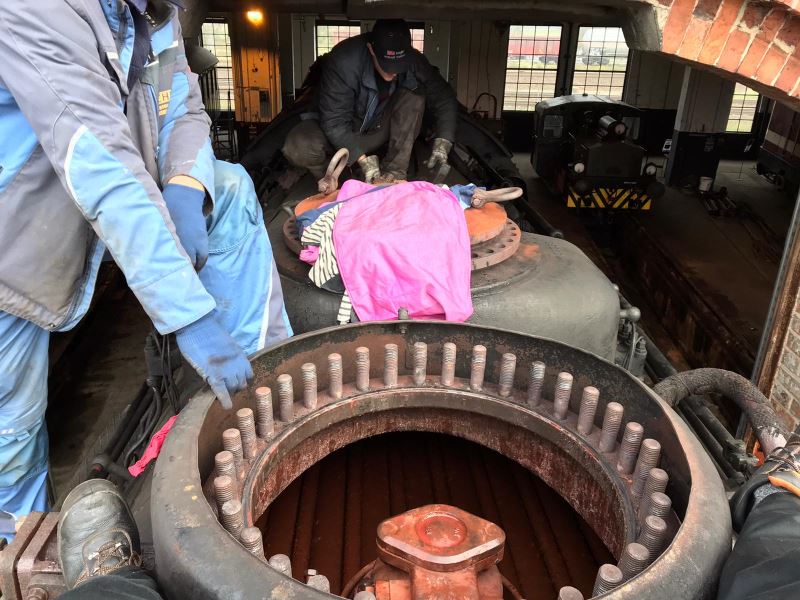 Even more modern vehicles need maintenance from time to time as well. In the next picture, the coolant of diesel loco 114 774 is being replaced. The new one has enough antifreeze. It is delivered in concentrated form in drums and has to be mixed with water. The liquid is first pumped from the blue barrel in the foreground into the square container, diluted with water and then fed into the locomotive's cooling system. You are probably wondering how much coolant such a locomotive engine needs: about 750 litres.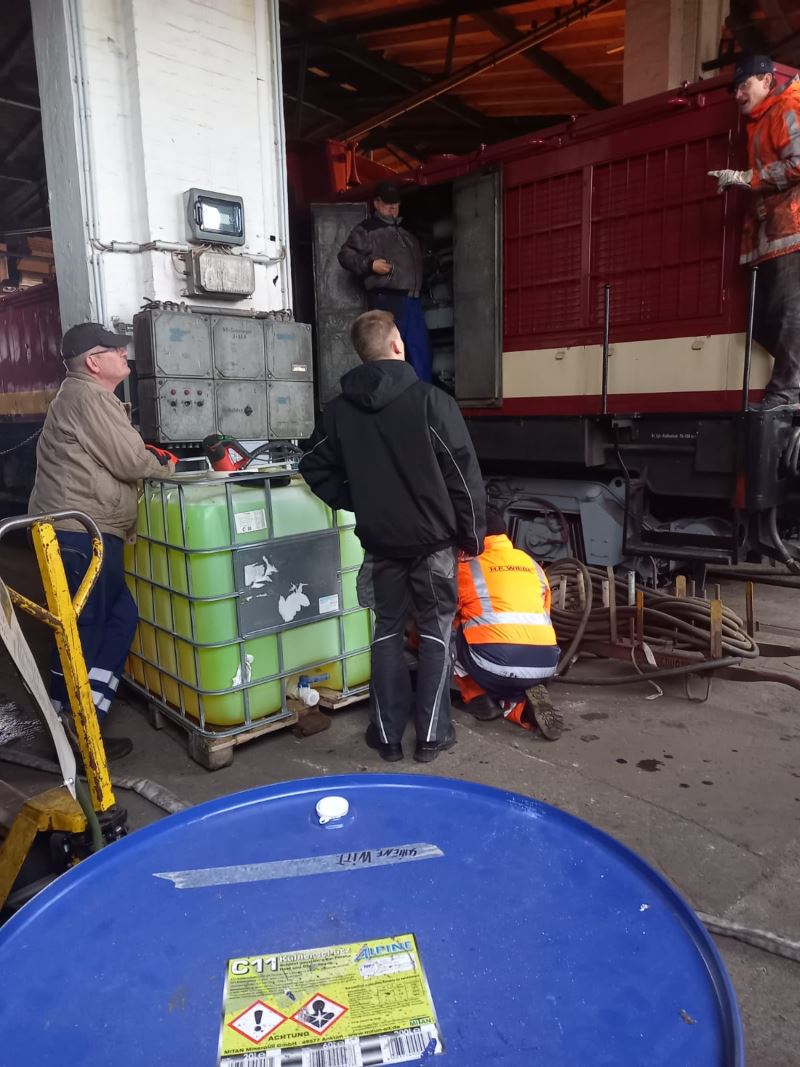 The field team was also active. Today the foundation of our new telephone booth was laid. We recently reported on its acquisition.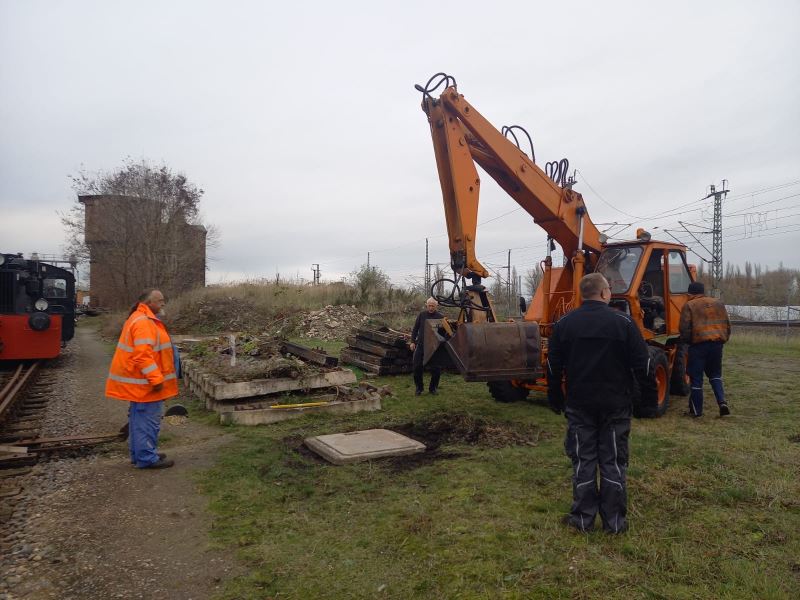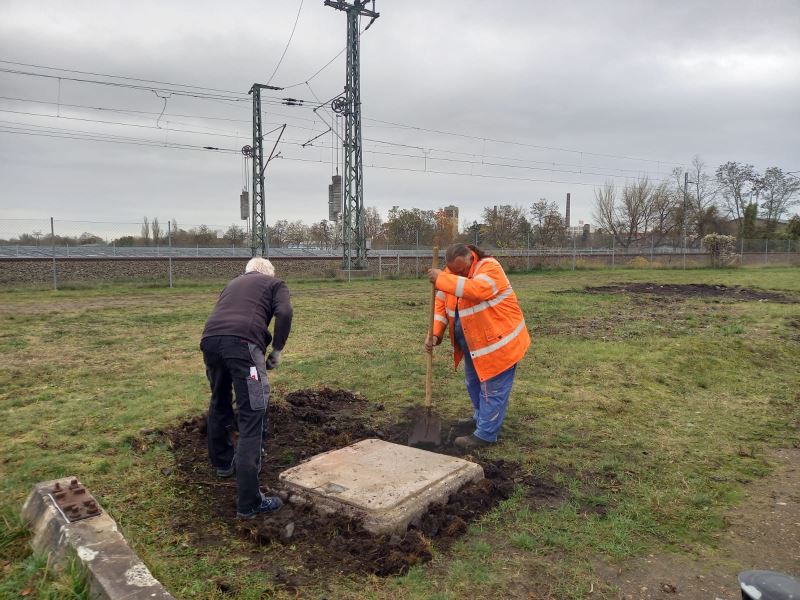 vehicles:
50 3570-4
,
114 774-3
related articles (News):
related articles (Press):
overview