02.01.2021: A Happy New Year!
Dear visitors, the whole team from the Historic Locomotive Shed Wittenberge wishes you a good start into 2021. With regard to our museum, we hope that the current Corona situation will soon subside and that we can resume unclouded operation in the spring. If all goes well, we would like to reopen the museum to the public on 3/4/2021. Our spring steam days will then take place on May 8th and 9th, at which, by the way, diesel locomotive enthusiasts will also get big eyes. That's a promise!
What else is new? Well, the days are rather quiet and working in groups is not possible at the moment because we also have to apply the required distances between colleagues. However, there are still a few small advances:
Today we were able to remove the engine of our Breuer tractor. It is now ready to be shipped for engine reconditioning and will be collected next week. For the technology fans: It is an air-cooled petrol engine from Volkswagen. It is also known from the Beetle and the first VW buses.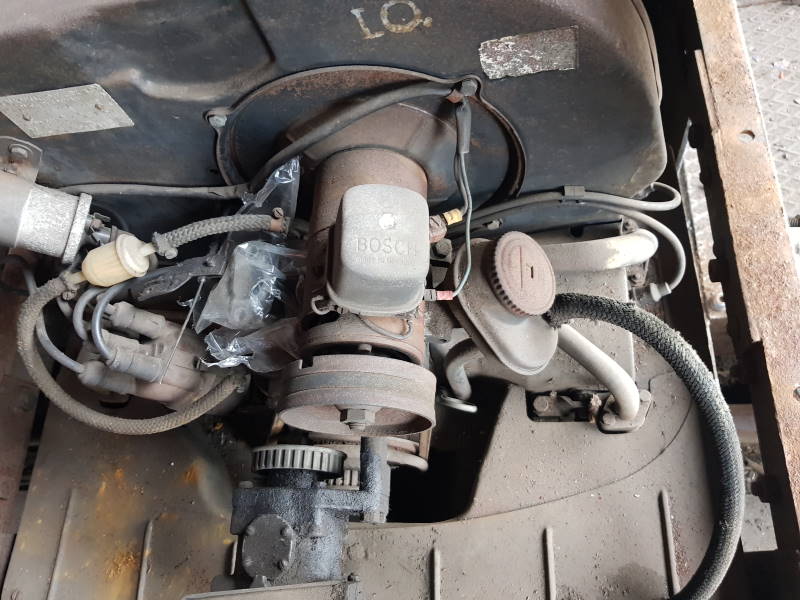 Our new shelving system is also making progress. It is now assembled and provisionally aligned. The next step will be to anchor it to the floor and the wall and then it will be ready for use. You may wonder why there are no shelves visible. Simple answer: It is designed to be used to lift pallets into it with a forklift truck. These will then stand on the yellow crossbars.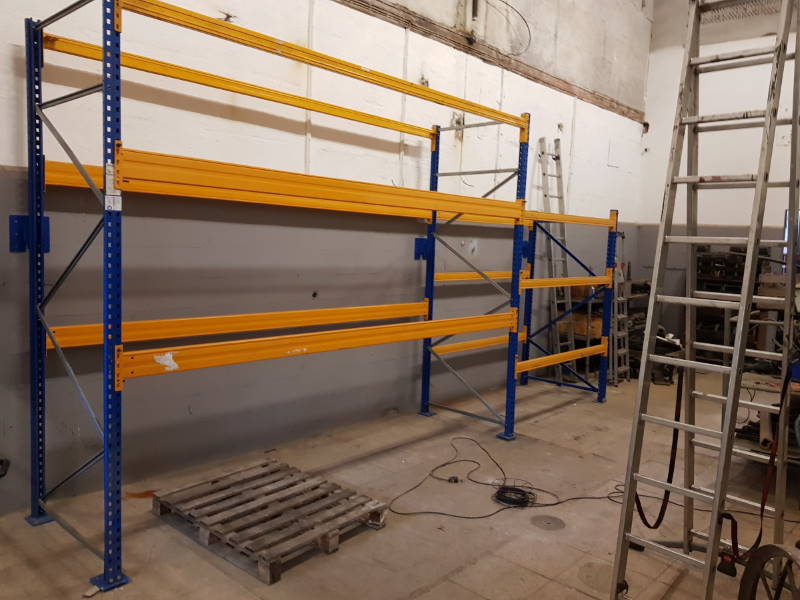 In the meantime, our electricians have also taken care of the new shunting signal, which will soon be put into operation in our track field. Before that, however, the cables, the lamps and the control system have to be checked. In addition, the "W" has to be given a transparent orange colour again. By the way, the W means "wait". Only when it lights up, a shunting train is allowed to pass the signal. The signal will be operated by our signal box Wm.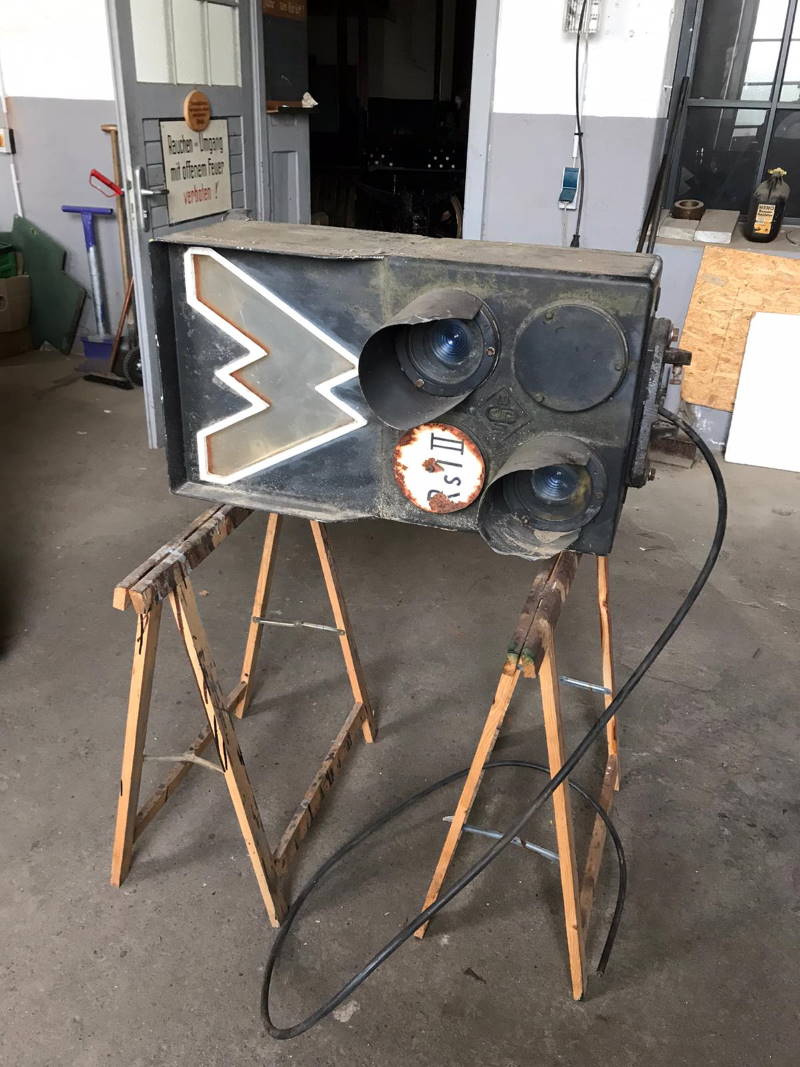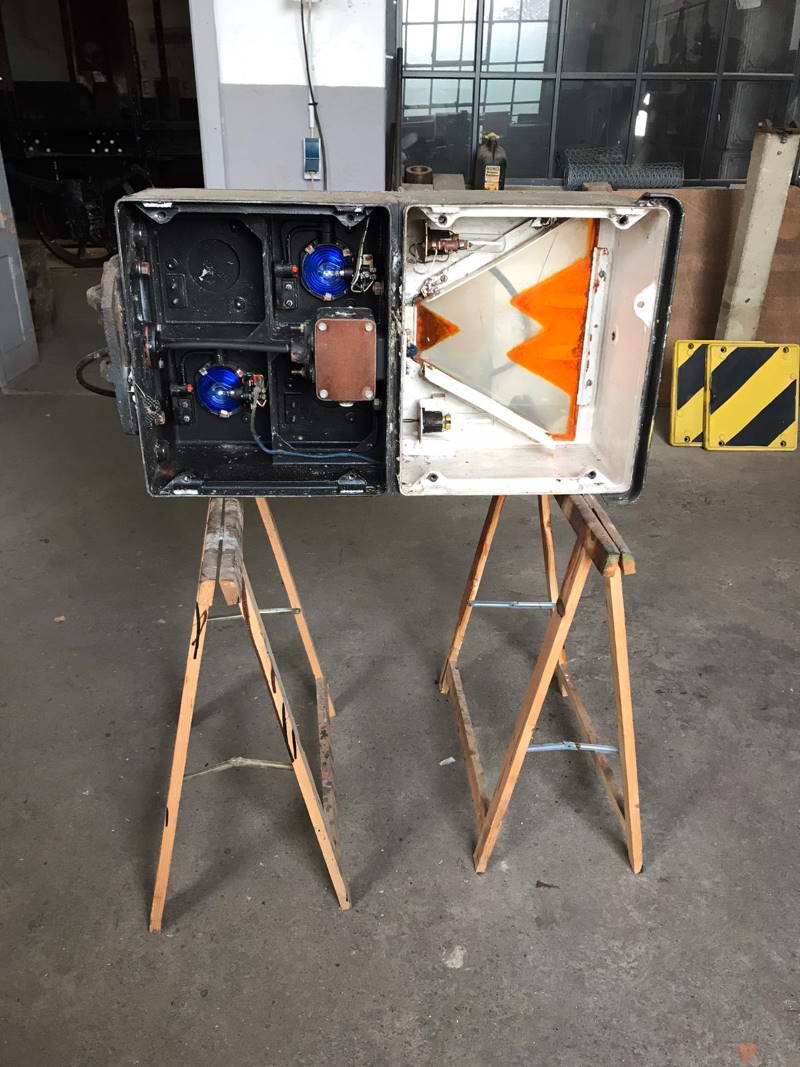 Then we have two winter impressions. Heiko took two still lifes. On the first one our blue Skl is sunbathing, on the second one you can see the new telephone booth and some exhibits in the background.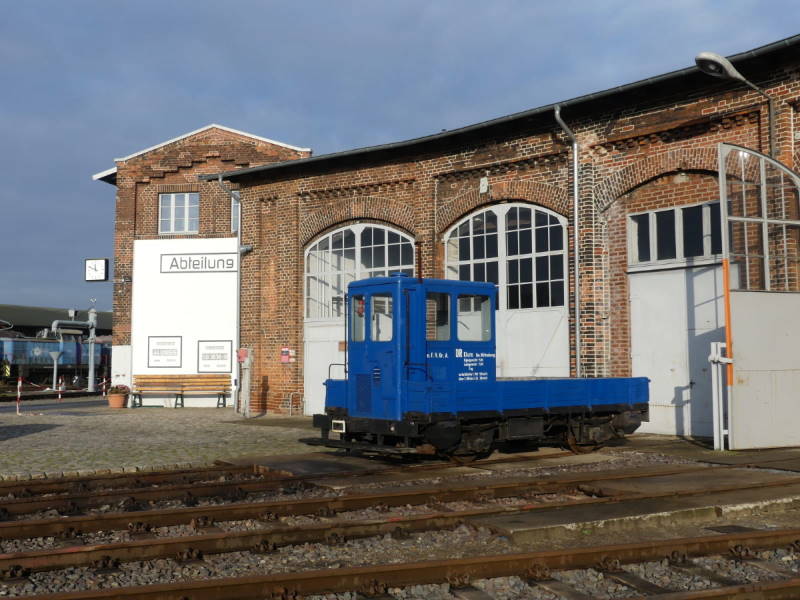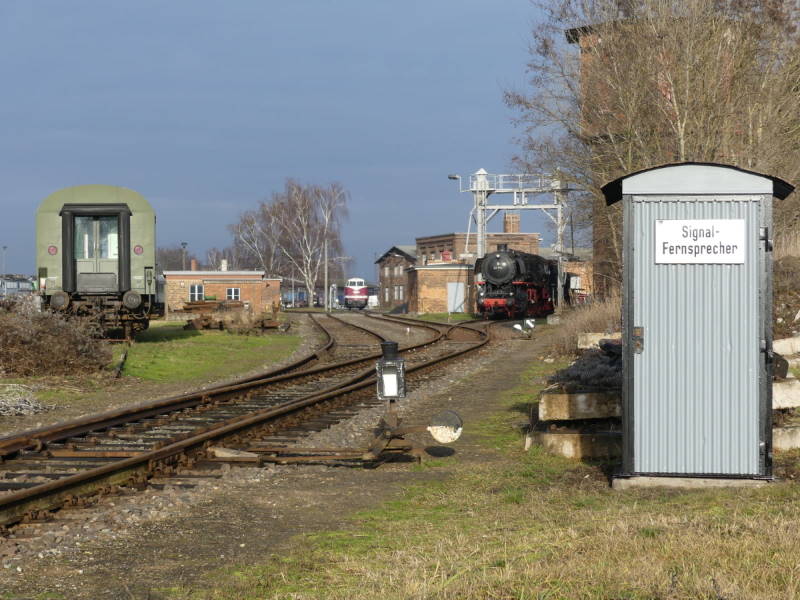 And now we experiment a little. For the first time we made a little film about the smallest of our operational exhibits. It shows how to start and drive the locomotive. But please do not try it on your own when you visit our museum!
As far as the quality of the video is concerned, we are halfway satisfied. The apps for mobile phones have come a long way in the meantime. However, we are amateurs when it comes to filming and editing video sequences. We are grateful for tipps and opinions.
vehicles:
OHE 0605
,
Breuer Lokomotor
,
Schwerkleinwagen Typ Schöneweide
related articles (News):
related articles (Press):
Historischer Lokschuppen ruht
overview