23.10.2021: After the season is before the season
After our autumn festival a fortnight ago, we now have to do some maintenance and repair work to get our exhibits through the winter. First we turned our attention to steam locomotive 50 3570. During the last operations, some bars in the firebox had warped and had to be replaced with new ones. This is a job where one must not be afraid of dirt. Afterwards a shower is definitely worth it.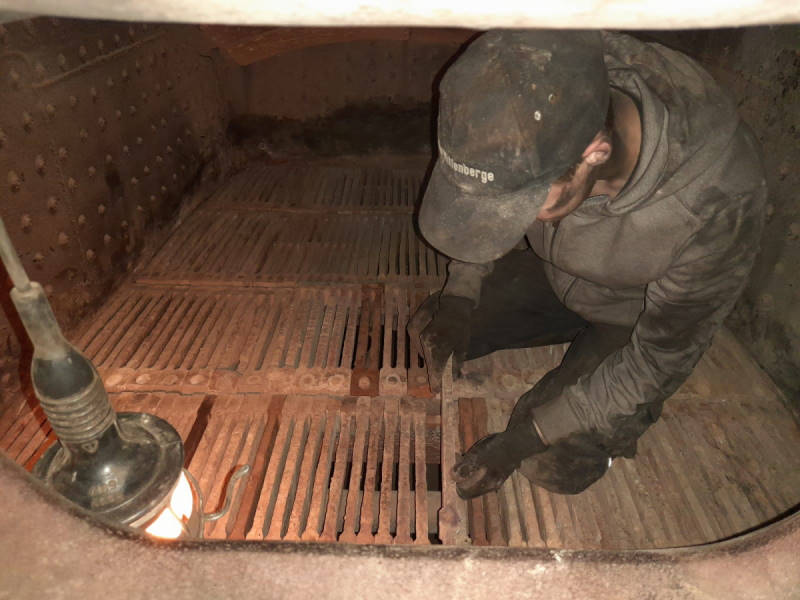 Work also continued on the tender. Here, the last parts of the freshly refurbished brake were installed.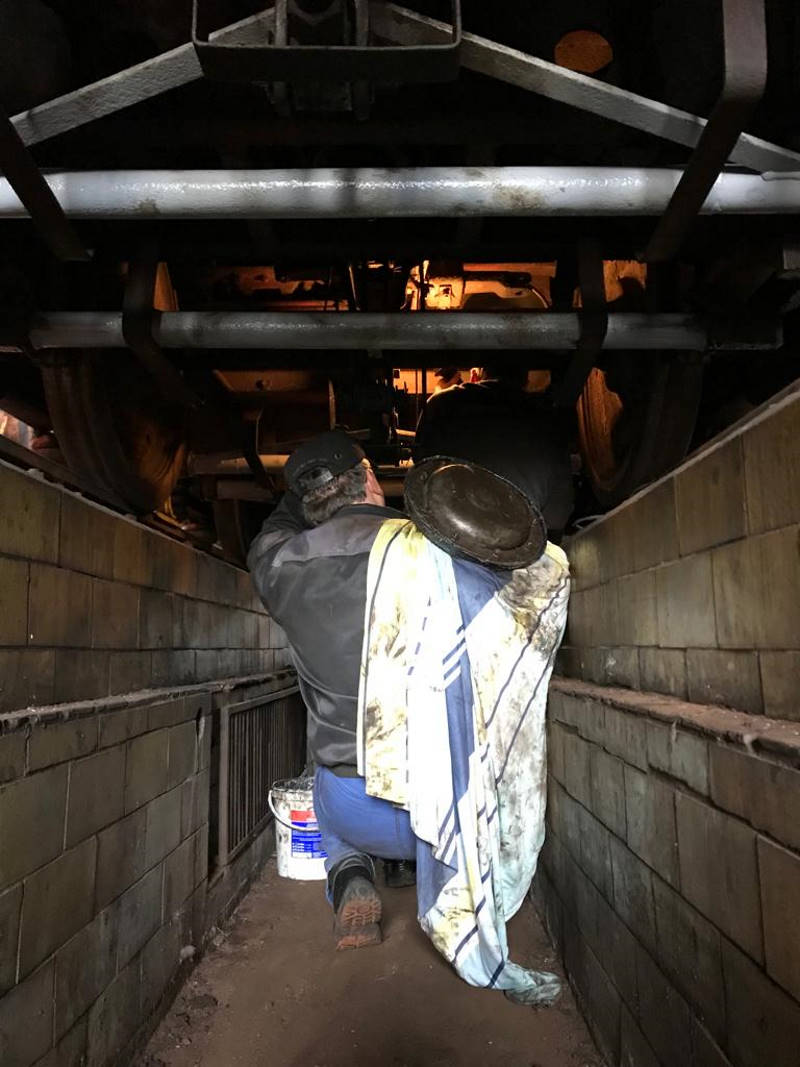 The small steam locomotives were placed on the examination pit under the open sky and slagged out. Afterwards the boilers were drained to avoid frost damage in winter.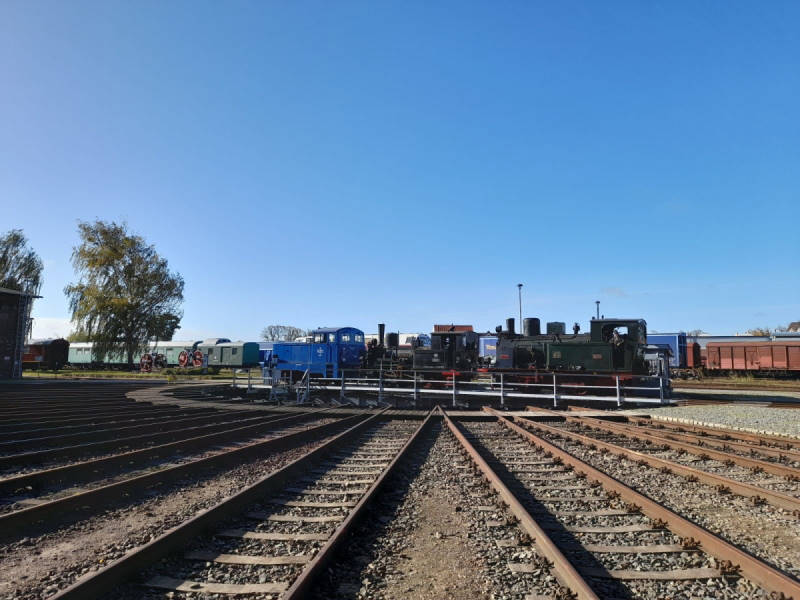 One of the two operable class V23 diesel locomotives was taken to the workshop to be thoroughly cleaned. The locomotive has so far the number 2 of the Stendal pulp mill and a blue livery. It will soon be painted orange and bear the number 102 076. This is a reminder of the use of an identical locomotive with this number at the Wittenberge depot in the days of the Deutsche Reichsbahn. The locomotive is to be used in future together with the VB 197 805 sidecar, which will soon be operational again. This combination of such sidecars and locomotives used to be typical for the branch lines in the Prignitz and the neighbouring Altmark.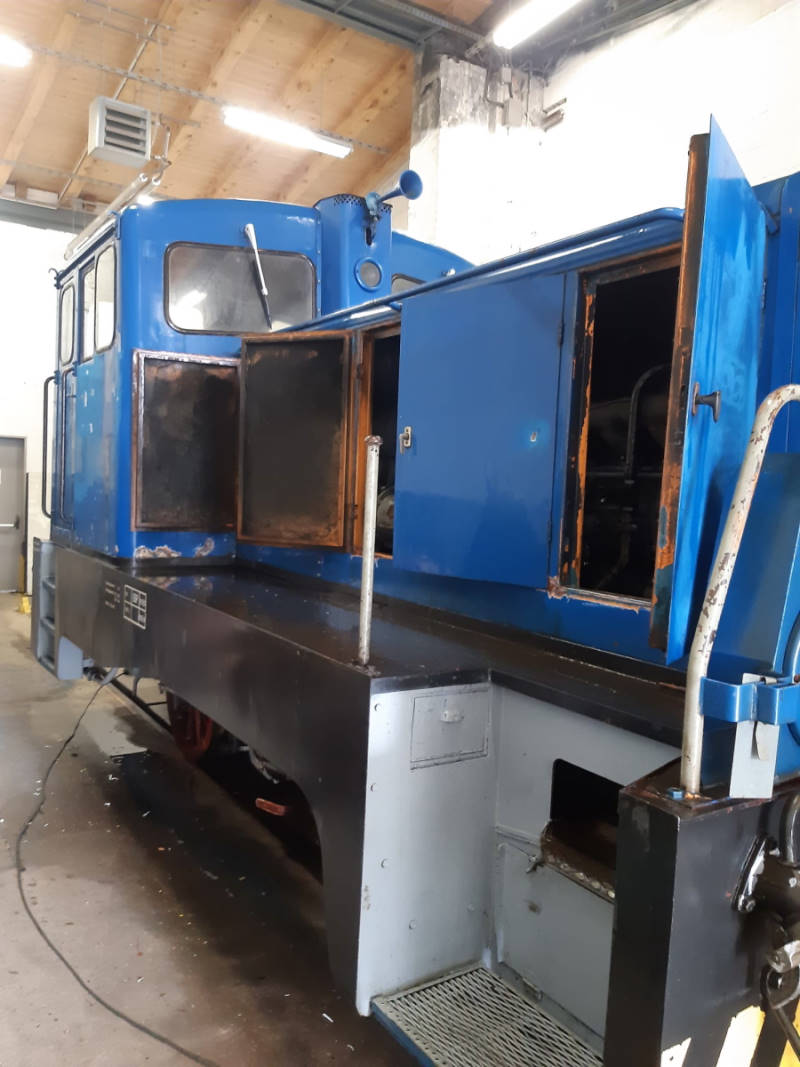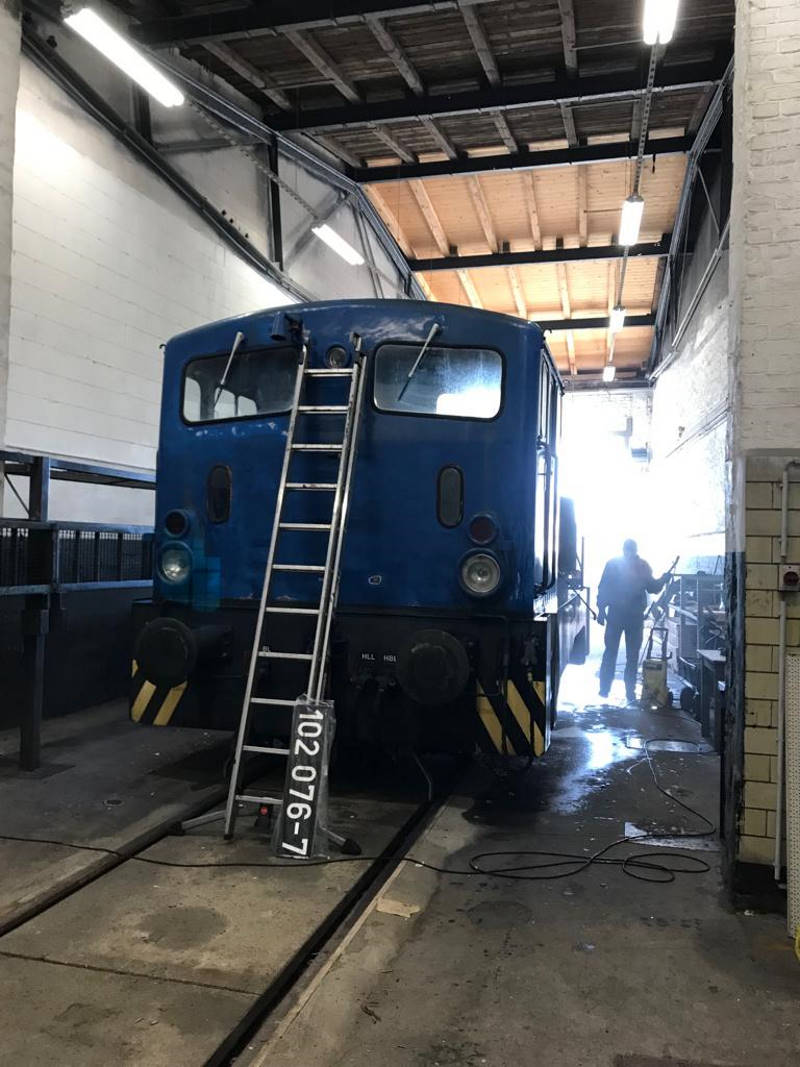 Diesel locomotive 0605 also needs a new paint job. It was also taken to the workshop. We will report soon which colours it will get.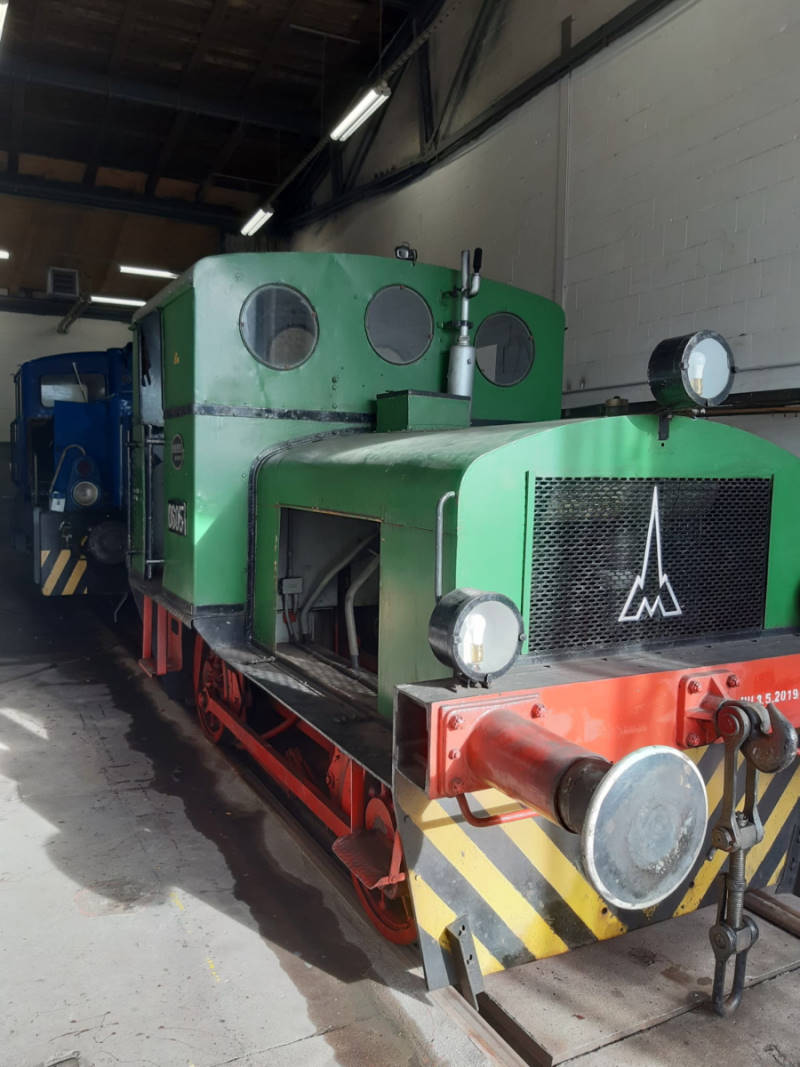 vehicles:
50 3570-4
,
OHE 0605
related articles (News):
related articles (Press):
overview