12.09.2021: Open Monument Day
Last Sunday, our museum took part in the annual Open Monument Day, this time under the motto "Being and Appearance - in History, Architecture and Monument Preservation". Not least because of the friendly weather, many guests visited the Historic Engine Shed and enjoyed guided tours of the facility. Members of the association informed the very interested public on site about our activities and current projects, about which we also report here regularly.
Visible preservation activities could be seen on our steam locomotive 44 594, which is currently on display in the outdoor area. It has been given a new coat of paint to continue to withstand the weather and corrosion.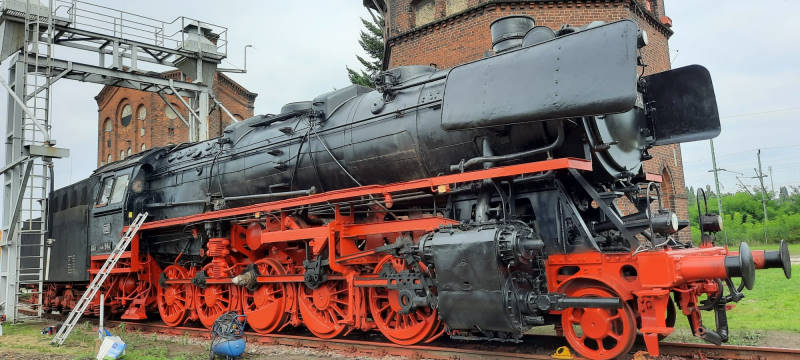 Those who have had a closer look at the turntable may have noticed that there is more order in the control house. A storage board has been added here for various accessories such as keys and signalling equipment.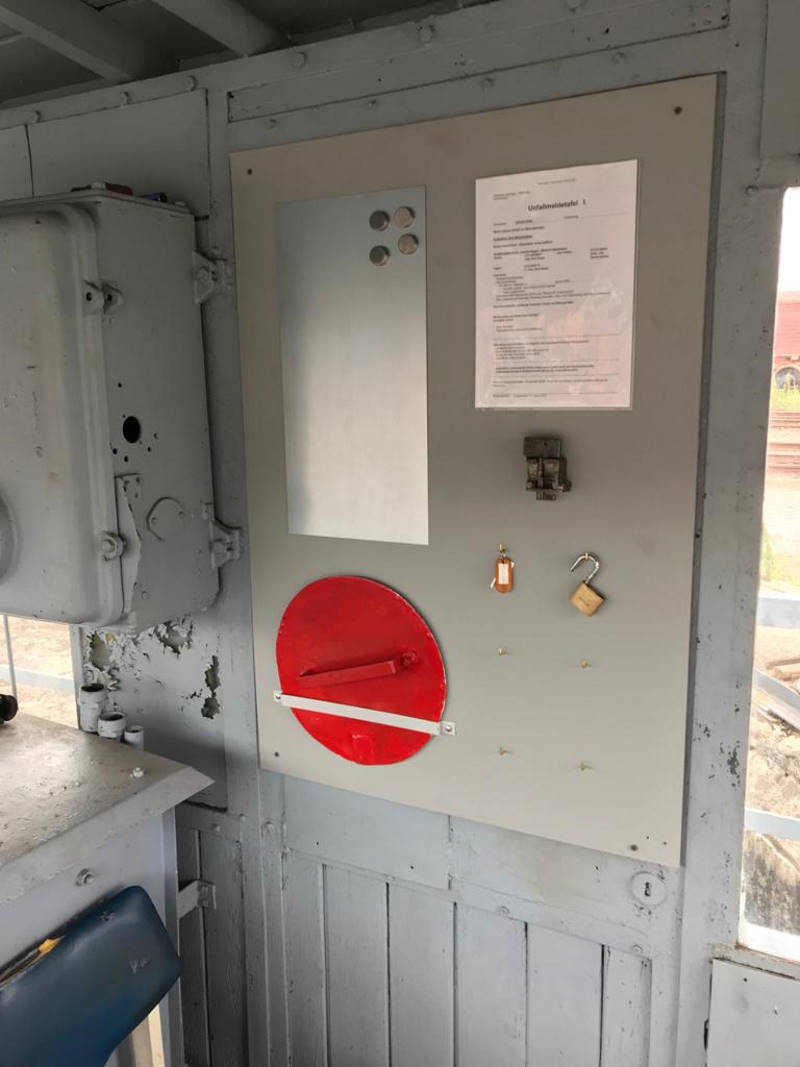 Not visible from the outside, but nevertheless important for the operation of our steam locomotive 50 3570 is the corrosion protection in the tender of the locomotive. The large water tank in the tender has various struts and baffles that need to be cleaned and freed from rust every few years. This also applies to the tender's water level indicator (visible in the foreground of the following picture). Its square float moves a pointer on the driver's cab side of the tender. On a scale mounted there, the locomotive driver and fireman can see how much water is in the tender and thus calculate when they will have to add water the next time.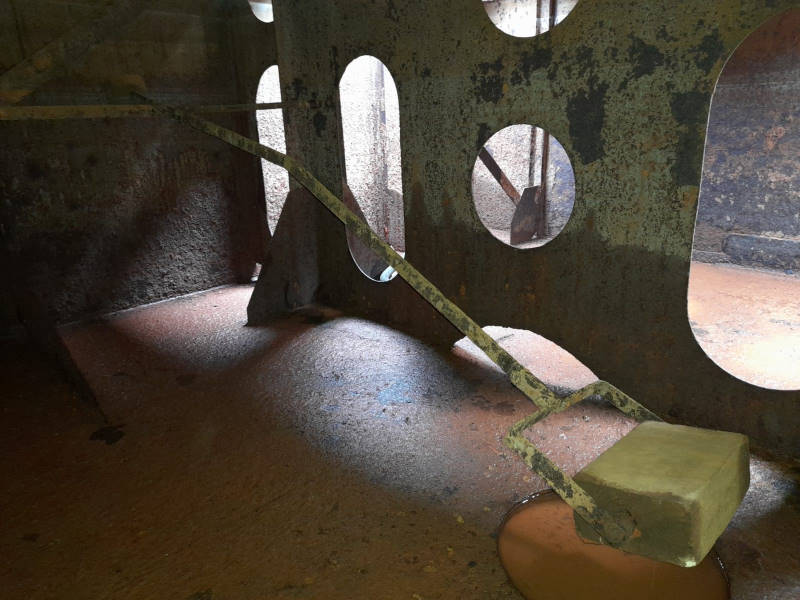 On the evening of the Open Monument Day, the locomotive shed was used as a backdrop for a reading from Egon Friedell's "Cultural History of Modern Times". The reading by Christian Manuel Oliveira and the classical music of the Wunderkammer ensemble delighted the audience. We thank you very much for the performance of the lecturers and your visit, dear guests!
vehicles:
44 594
,
50 3570-4
related articles (News):
related articles (Press):
overview