05.05.2019: Spring Festival in Wittenberge
Last weekend the gates to the spring festival opened in the museum. Contrary to expectations (and all predictions!) the weather god looked on us kindly and so many visitors found their way to Wittenberge. We think that our visitors had a lot of fun during their stay. In any case, we have had consistently positive encouragement. Thank you very much for the numerous appearances!

It was also pleasing that 50 3570 was in steam again after the main inspection and was able to take part in various driver's cab rides. Unfortunately, work on the original tender is not yet finished, so that the loco was temporarily coupled with the operational tender of steam loco 50 3682. After some adjustment work on the draw-gear between locomotive and tender this worked really well. The new view probably also pleased the railway photographers, for whom we were able to set up some motives in the superb lighting late on the Saturday afternoon. The photos below were taken in this frame.

Our grateful thanks got to Lok OST, SKL Umschlagservice Magdeburg and Salzland Rail Service for their participation in our event. The companies were represented with the diesel locomotives 112 364, 112 466 and 132 088.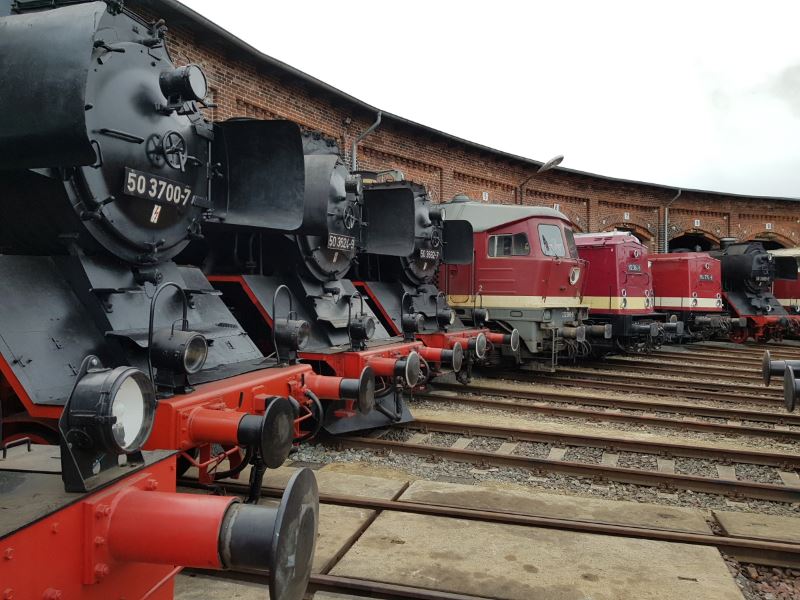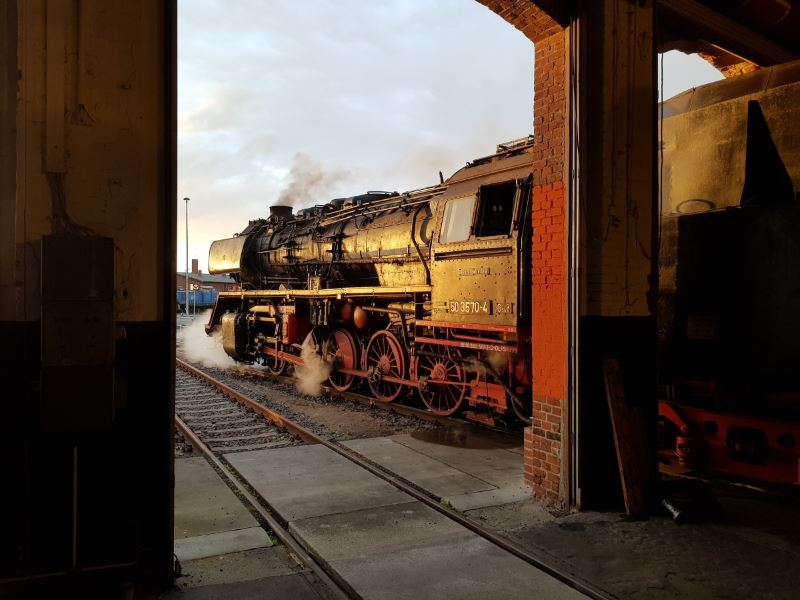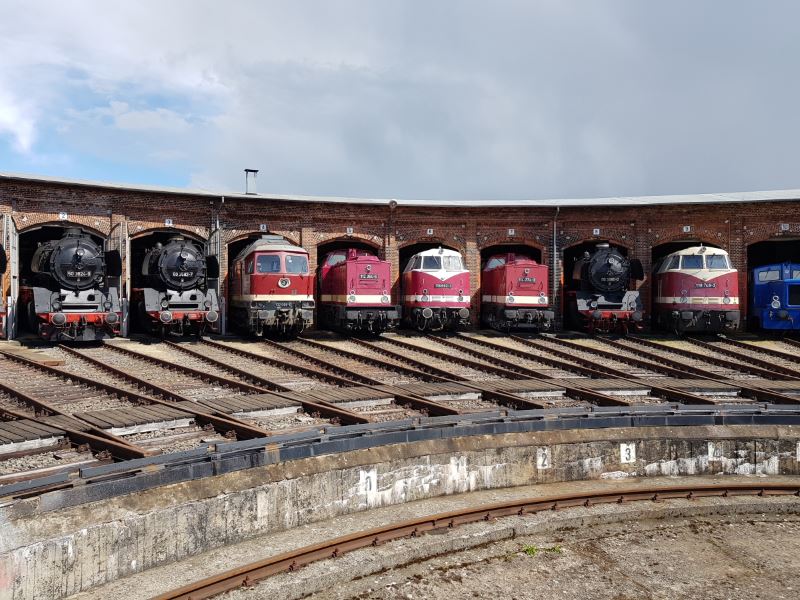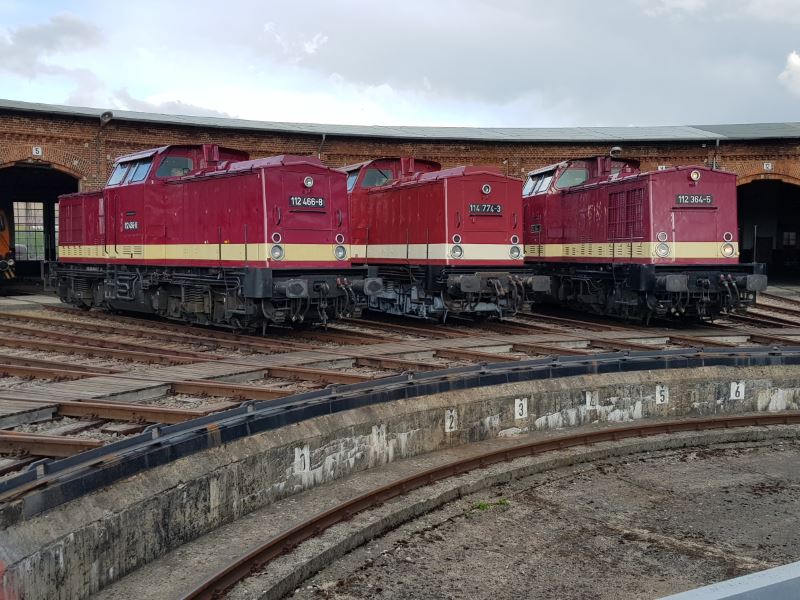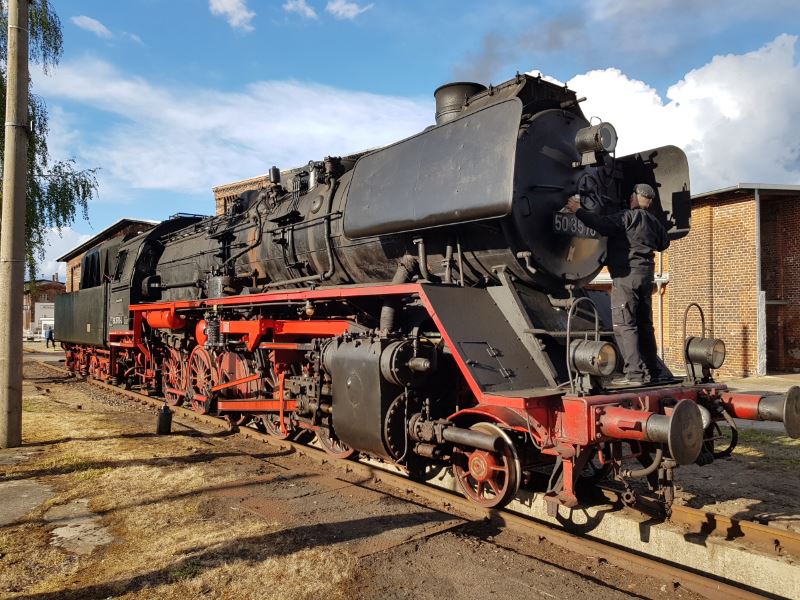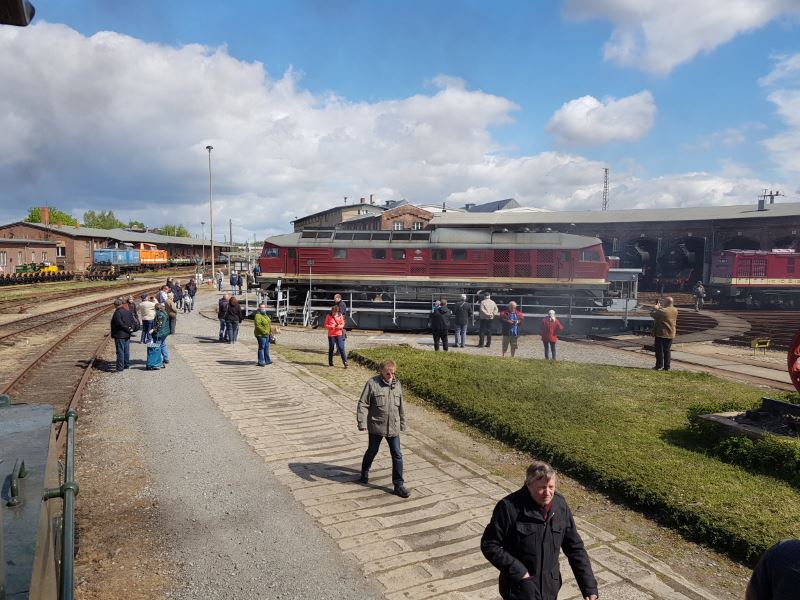 Stichwörter:
Veranstaltung
related articles (News):
related articles (Press):
overview