13.09.2020: "Tag des offenen Denkmals"
On Sunday, September 13, 2020, the nationwide "Listed Buildings Open Day" should actually have taken place. Unfortunately, the organizers had decided to celebrate the day only virtually. Not so our museum. Since we believe that our museum lives from first-hand experience and we have a sustainable hygiene concept, we opened our doors.
We had already used our short museum train consisting of locomotive 0604 of the OHE and a two-axle passenger car on the previous day as a shuttle to Wittenberg station.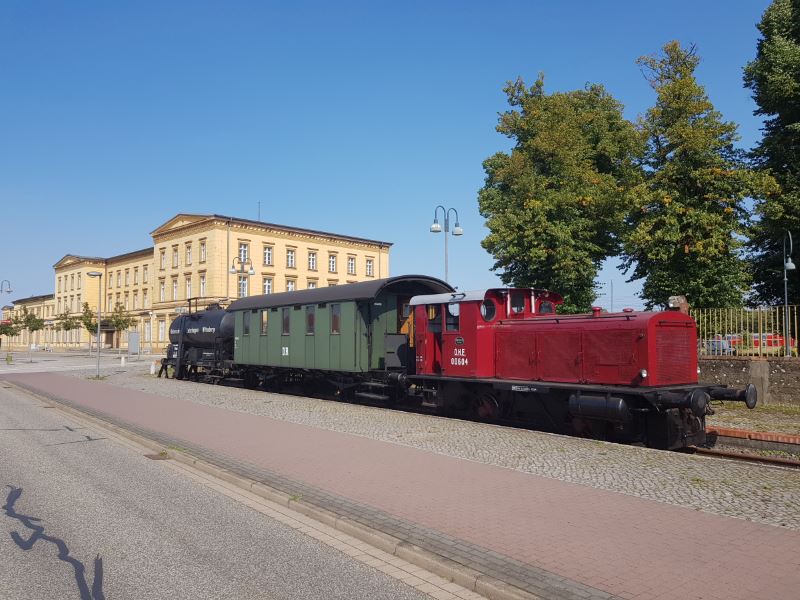 Meanwhile, steam locomotive Emma was waiting for her big moment on Sunday, when she was greeted by a whole fleet of Schwalben (swallows) whose owners had made a trip from Dessau near Arendsee to our place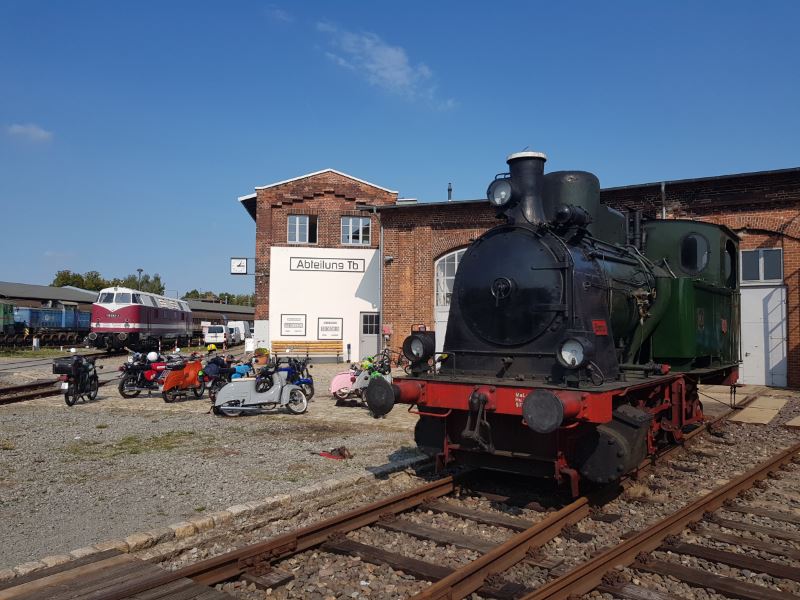 In front of the engine shed: our diesel locomotive 114 774 and steam locomotive 50 3682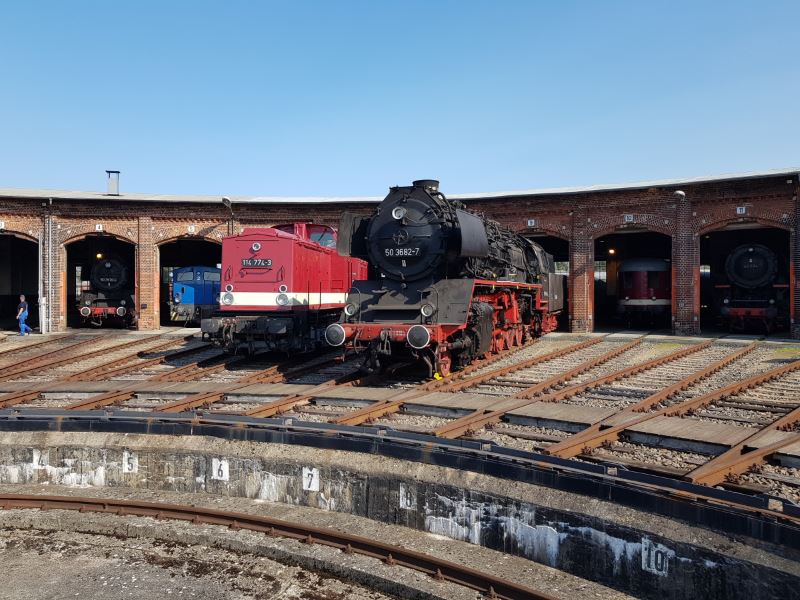 On sunday Emma got out and hauled the shuttle train to the station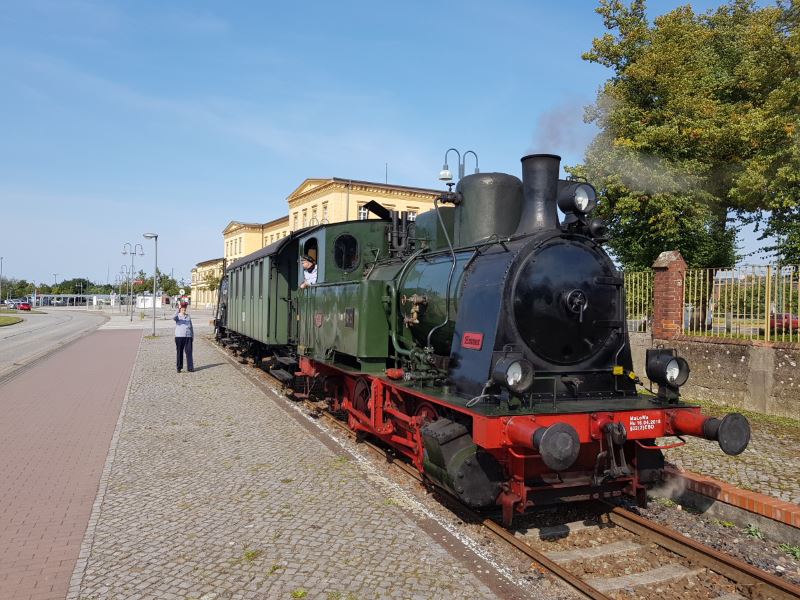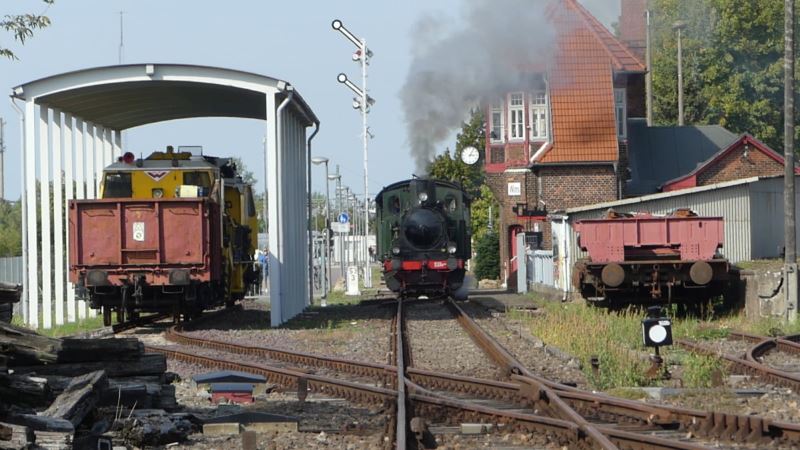 If you want to see Emma and her other operational sisters, which are powered by steam or diesel, in action, we warmly recommend the weekend 10-11 October 2020. Then the action Autumn Steam 2020 will take place in Historic Locomotive Shed Wittenberge. Then everything that can move by itself will be rolling. And we also expect guests from Magdeburg and Neumünster. More about this soon on our events page.
vehicles:
50 3682-7
,
Emma
,
114 774-3
,
OHE 0604
Stichwörter:
Veranstaltung
related articles (News):
related articles (Press):
overview