12.06.2021: Get ready for trial steaming!
Actually, we had planned our first big festival "after" the Covid pandemic for the first weekend in July. But the restrictions on such events in Brandenburg are still giving us a hard time, so we decided to postpone our festival until mid-August.
However, since many crew-members have already taken the first weekend of July off and are coming to Wittenberge, we are making a virtue out of necessity. So on Saturday, July 3rd 2021, we will put our locomotives into operation for test runs. Then we will see whether they have not yet forgotten how to drive. Guests are very welcome. But please remember, to be on the safe side, to already register for your visit via our website. This will make it easier for us to comply with the Covid-requirement that no more than 100 people are on the premises at any one time.
But before that, there is still a lot to do. Our little steam locomotives needed some visual refreshment. So we took advantage of yesterday's nice weather to give them a thorough cleaning.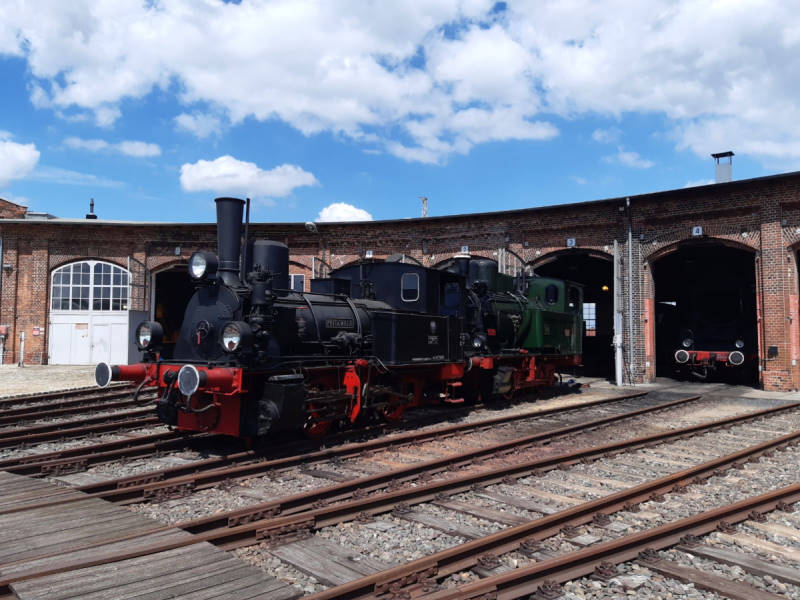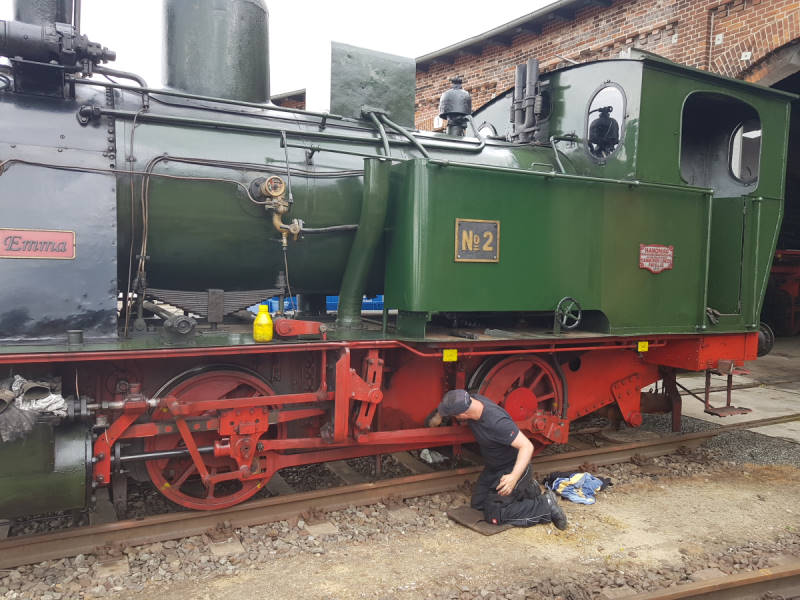 In addition, the work on the future tender of our steam locomotive 50 3570 continued. Once again we made the typical experience: If you take a closer look at a historic vehicle, you will find more and more pieces which need some TLC. So we found that some metal sheets on the front side were heavily corroded. They were now cut out and replaced by new ones.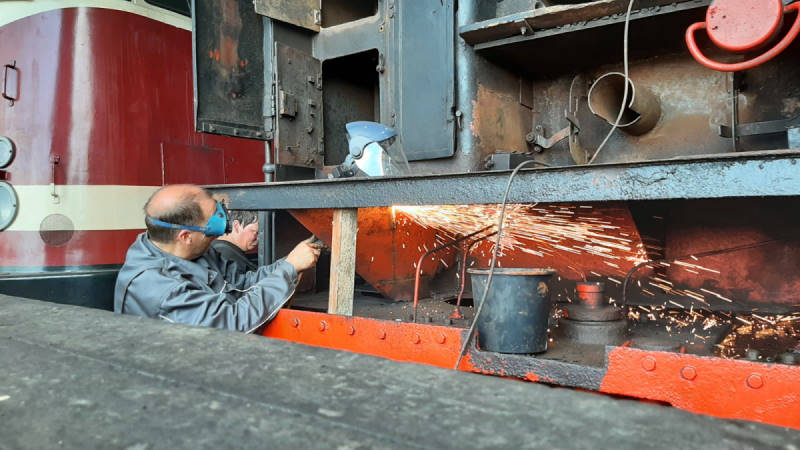 After the diesel locomotive S 200 had been standing in the locomotive shed without paint for quite some time, now was the opportunity to start with the new paint job. First all windows were masked, the headlights were removed and brake hoses and windscreen wipers were packed to prevent them from accidentally getting paint. Then the locomotive was primed. A colleague also overhauled the locomotive's horns at home.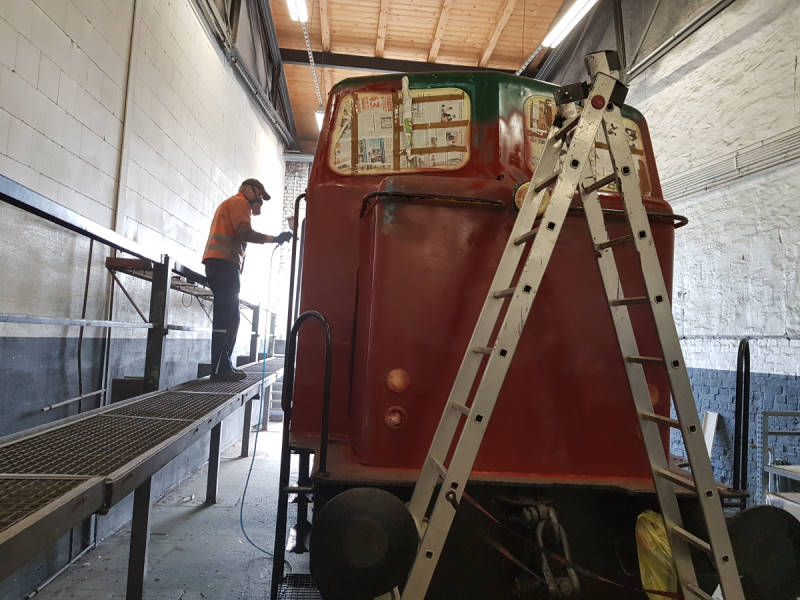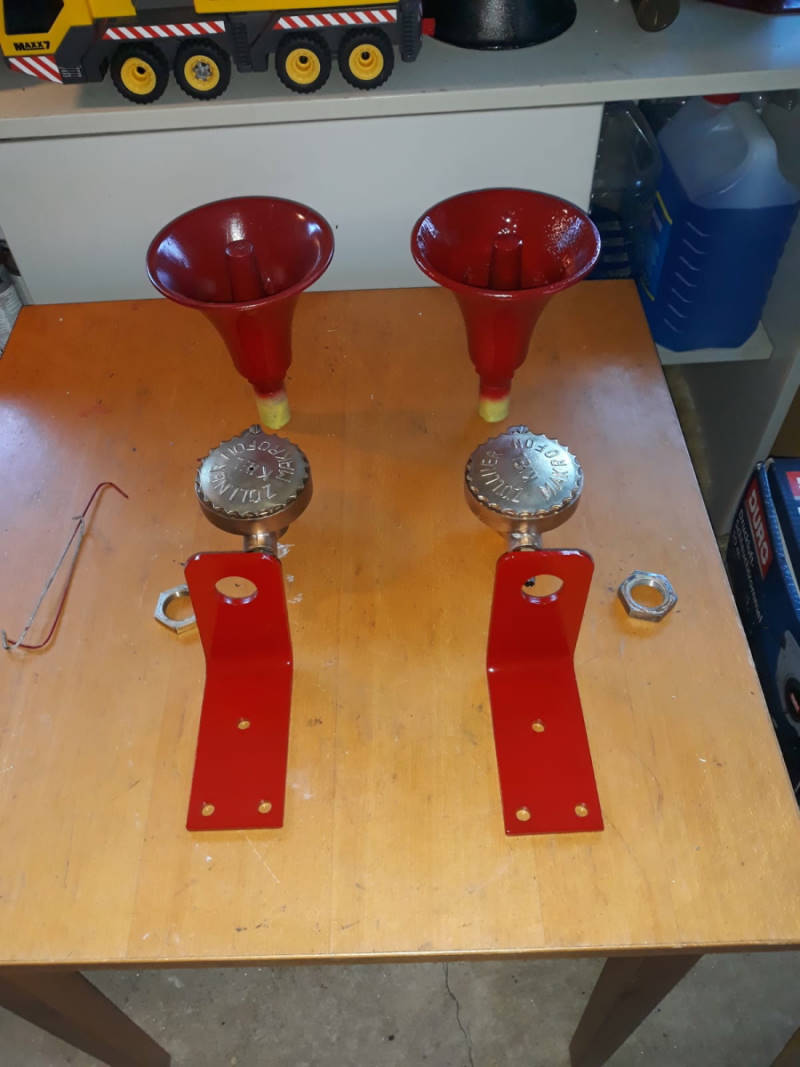 There was also progress with the buildings. We started to plaster the walls in our future small parts store and to close the holes in the floor.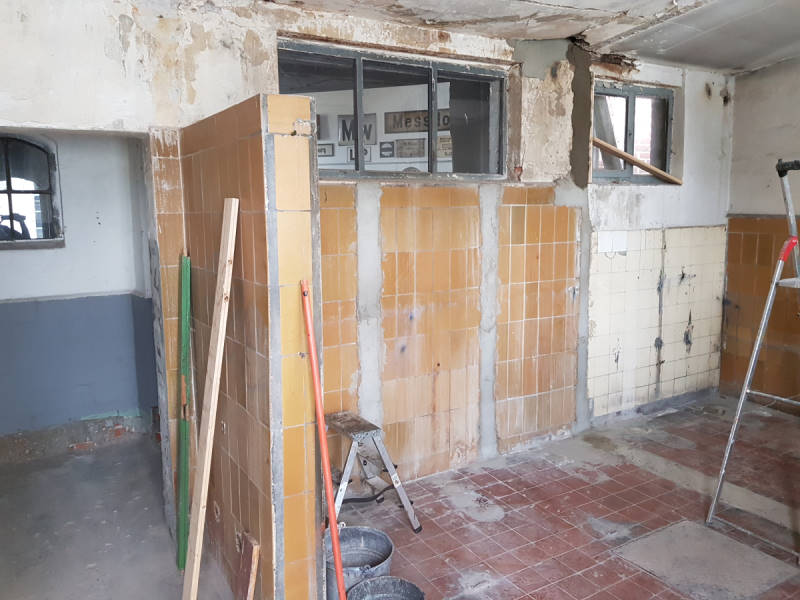 There is now more daylight in the water tower. We were able to remove two small windows at the level of the large water tank below the roof, clean them, re-glaze them and reinstall them. This may sound a little unspectacular. But you have to imagine that we removed the windows at dizzying heights and salvaged them via an extremely steep, 12-metre-high ladder and then brought them back into the tower the same way after the restoration. This is not for people with a fear of heights.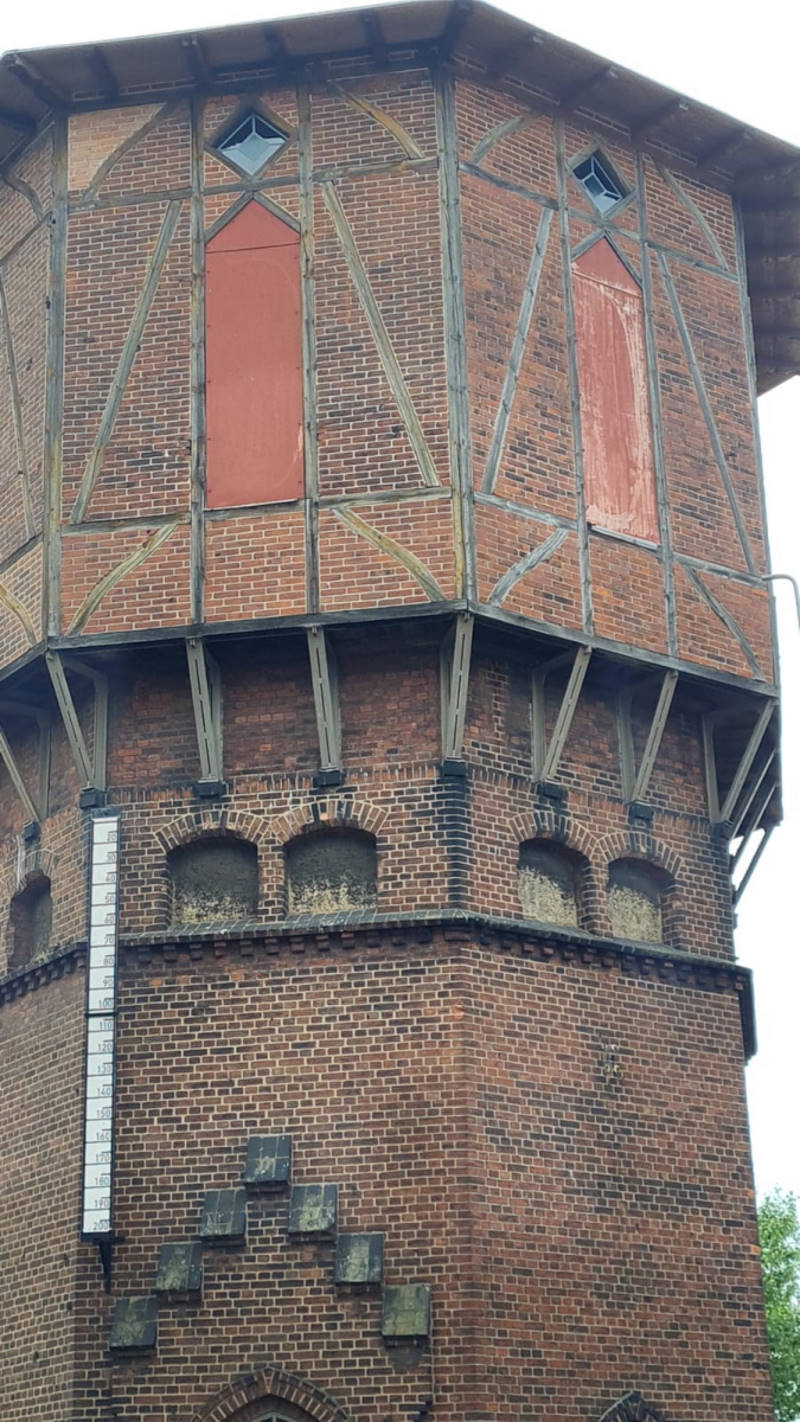 And last but not least, we had the hardness of the water we use to feed our steam locomotives determined. The degree of hardness indicates how much lime is dissolved in the water. This information is important to determine the correct dosage of water treatment agents for use in our locomotive boilers. Conveniently, we have the hardness level written on the water cranes in our compound.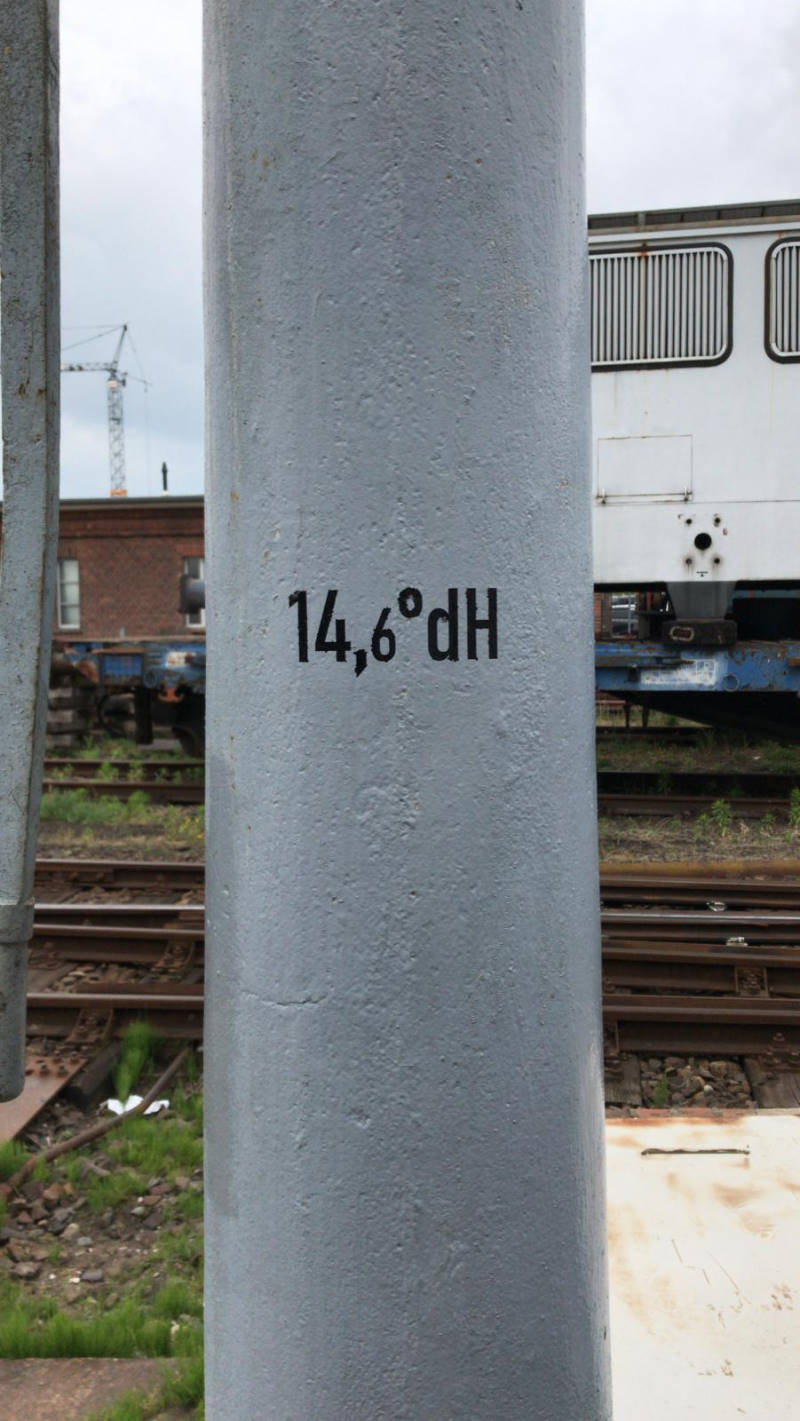 vehicles:
50 3570-4
,
S 200 13
related articles (News):
related articles (Press):
overview