30.07.2021: Current work
In the meantime we had to do some maintenance work on our steam locomotives. Steam locomotive 50 3570 needed some holes to be plugged in the ash box. So the industrious colleague heroically went inside the locomotive and welded the holes shut.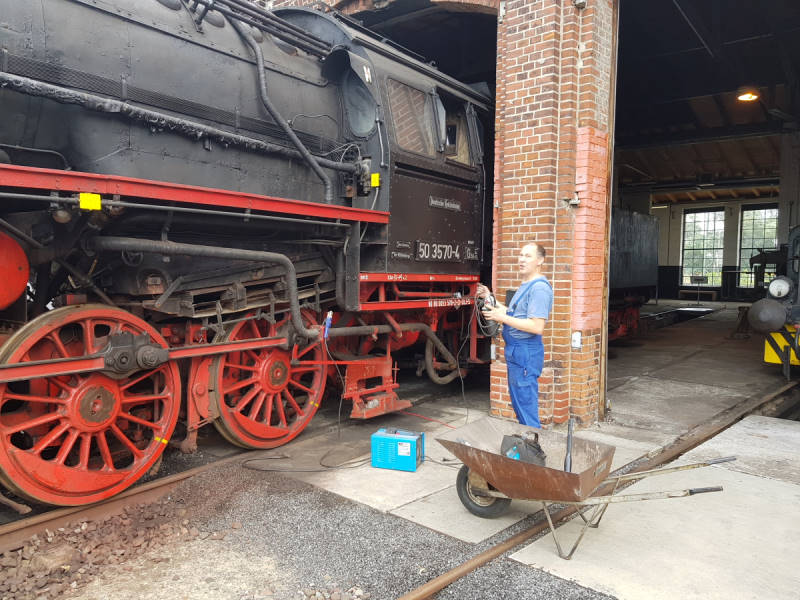 On the Emma steam locomotive, the task was to clean the so-called DeLimon oiler. It is used to supply the steam cylinders with oil so that the pistons and slides are lubricated. To do this, it was disassembled, the nozzles cleaned and reassembled.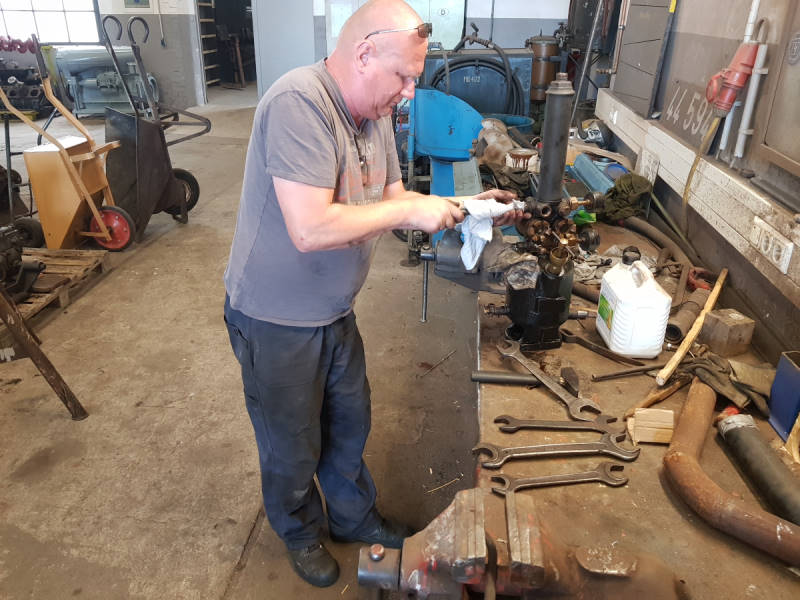 The S200 diesel locomotive now shines in new splendour. It has shed its washed-out green paint scheme and now shines in a grey colour with black trim. The running gear is painted red.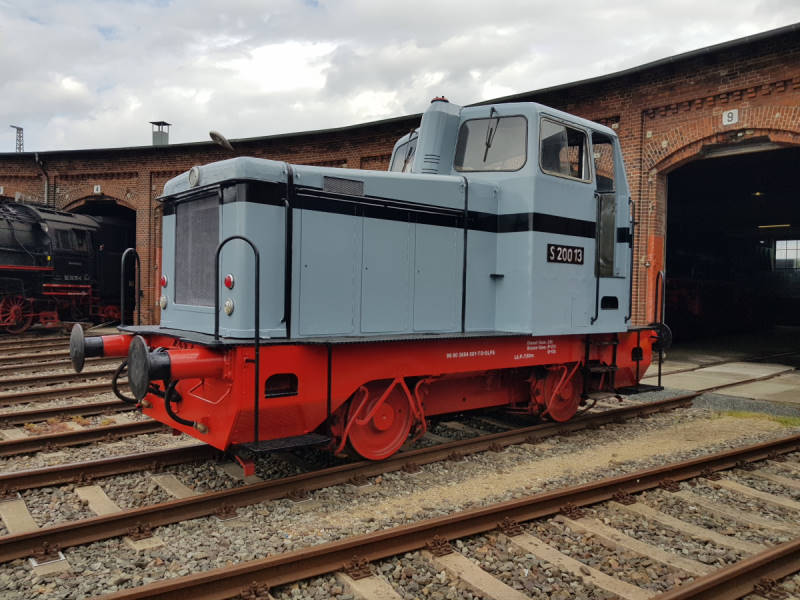 The car transport wagon from Walter Ulbricht's government train also needs a little attention. So the tracks inside the car were cleaned and repainted to give rust no chance.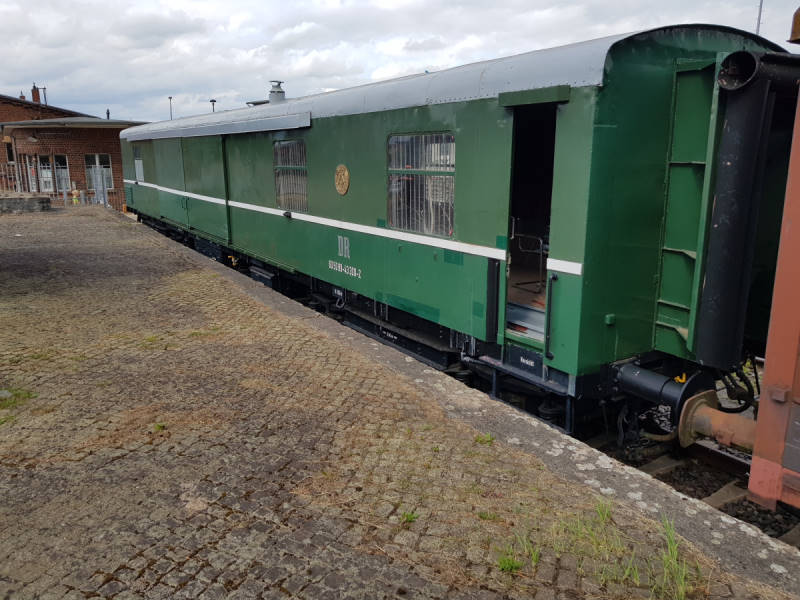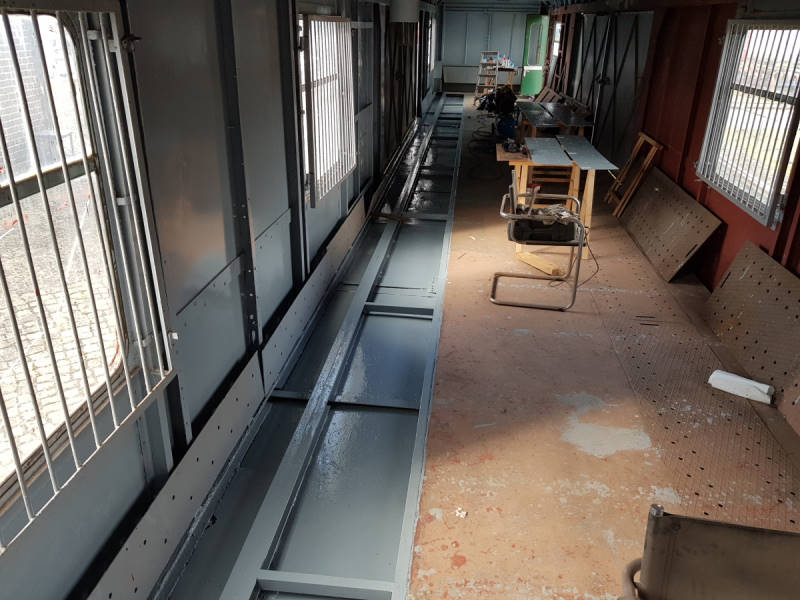 Work was also done on the property. So some rear doors and windows were repainted, which are located at the access to the property to our neighbours. They now have a more pleasant sight again.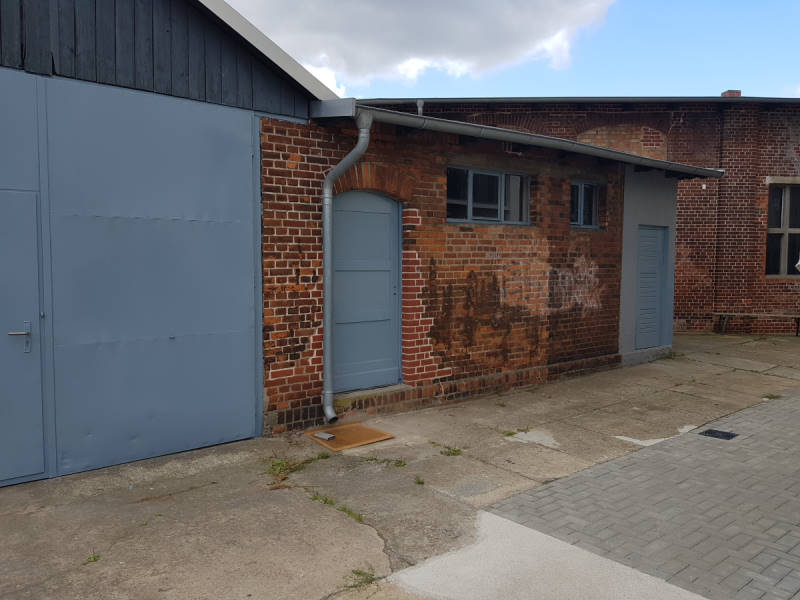 Last but not least, we were able to salvage several lengths of rail from the neighbouring woods. With the help of an excavator, which was present at the time, the track yokes could be pulled out of the dense vegetation. The sleepers are rotten but the rails are still usable and serve as a basis for the future reconstruction of locomotive shed 1.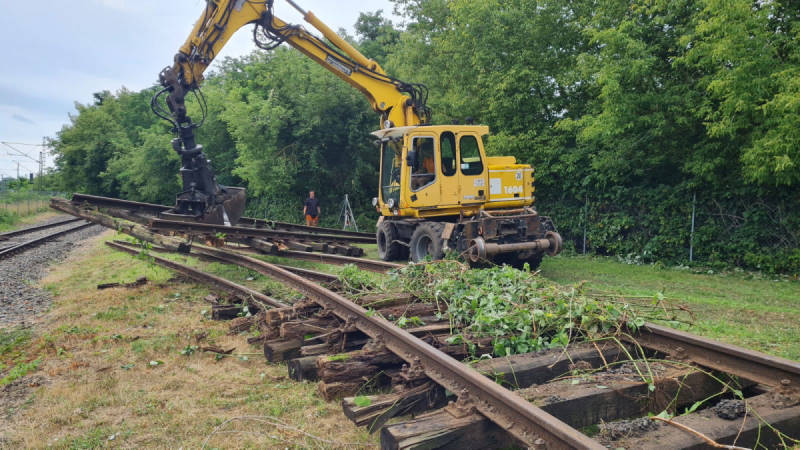 vehicles:
50 3570-4
,
Emma
,
S 200 13
,
Autotransportwaggon
related articles (News):
related articles (Press):
overview