02.05.2020: Woodwork
Although work is progressing very slowly due to the pandemic, we are nevertheless pleased to be able to present some interim results that are worth seeing. Firstly, the roof work on the remains of engine shed 1 is almost complete. The roof was covered with wooden timbers in the last few days and then sealed with roofing felt. Most of the scaffolding has now been removed and only on the sides is there some remaining work still still to be done in this construction phase.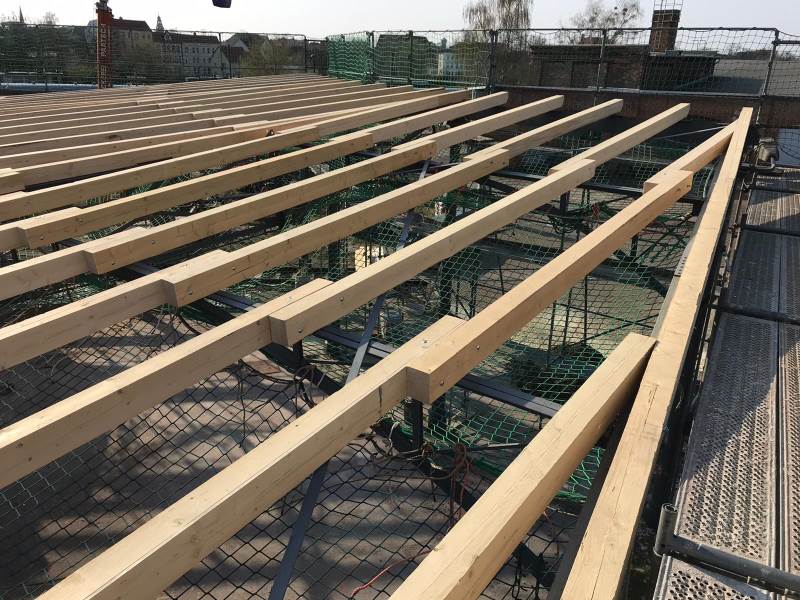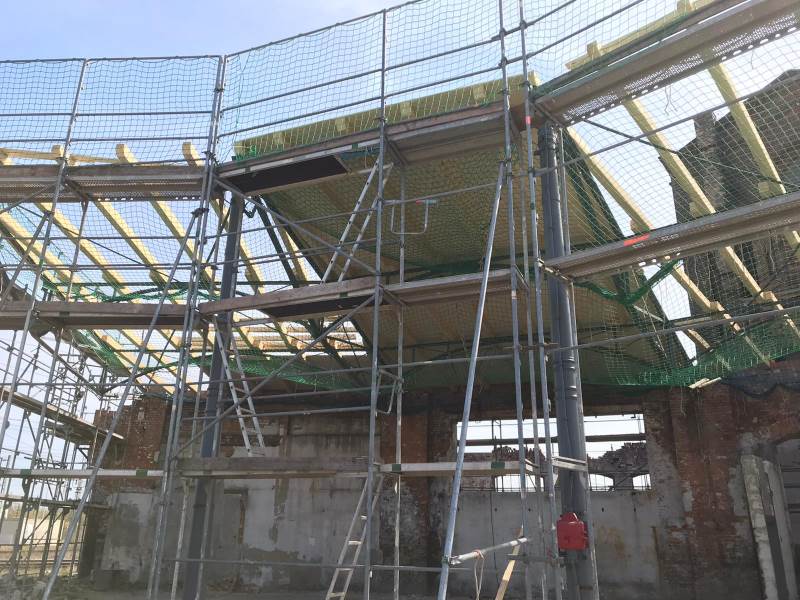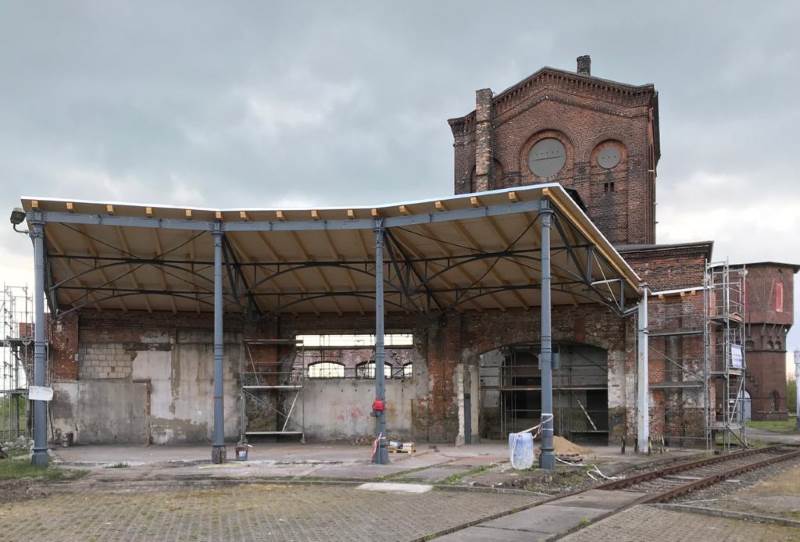 Woodwork is also being carried out in our rail car trailer VB 197 805. After the corrosion protection has been applied to the frame of the vehicle, a wooden floor will be fitted. After that, the interior walls and the toilet can be installed again. Finally, linoleum will be installed as floor covering.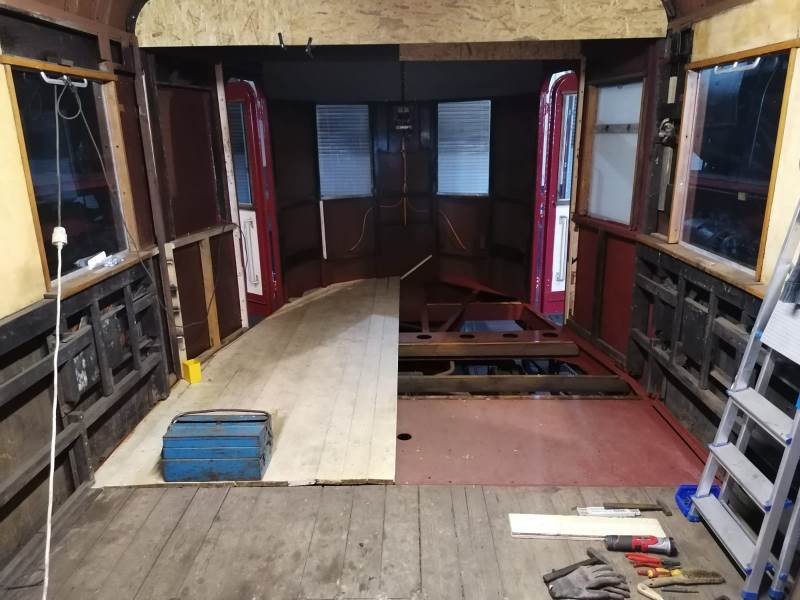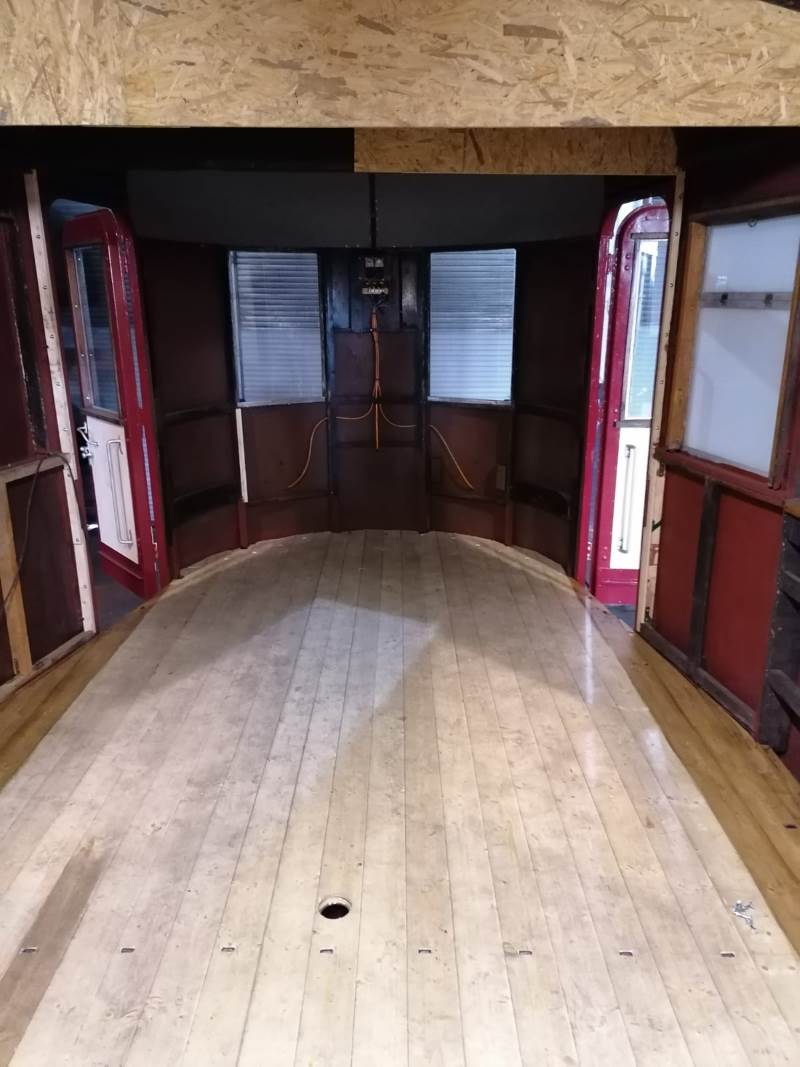 Fortunately, we have sp far been spared a visit by the Corona virus. In view of the current relaxation of the official regulations, we are happy that we can at least make the museum accessible again from 9 am to 5 pm, so you are welcome to see for yourself how the work is progressing. This will certainly be a welcome change for you as a visitor after the weeks of restrictions. Furthermore, you help our shaken cash desk with your admission fees. But please remember the usual security measures. Please keep a sufficient distance from museum staff and other visitors.
vehicle:
197 805-5
Stichwörter:
Infrastruktur
related articles (News):
related articles (Press):
overview