30.05.2020: Construction progress and a test
At the end of last week, the roof renovation of the fragment of engine shed 1 was completed. All scaffolding has now been removed and all masonry work has also been completed. Slowly one can imagine the dimensions of the former engine shed, if one considers that the now clearly recognisable roof continued in a complete circle and the middle of this circle was also covered.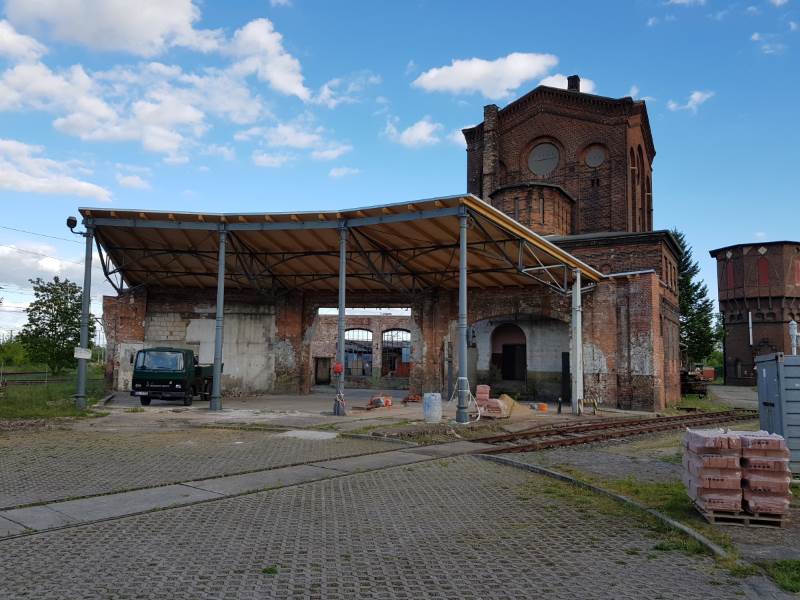 Since the aim is to rebuild engine shed 1 as far as possible one day and to install a turntable and corresponding shed tracks, preparatory work is now being done. So on Saturday members were able to do some archaeological work and uncover a part of the turntable pit which still exists but is currently filled up, so that the profile of the pit wall can be measured and the state of preservation can be checked. The necessary statics will be recalculated shortly.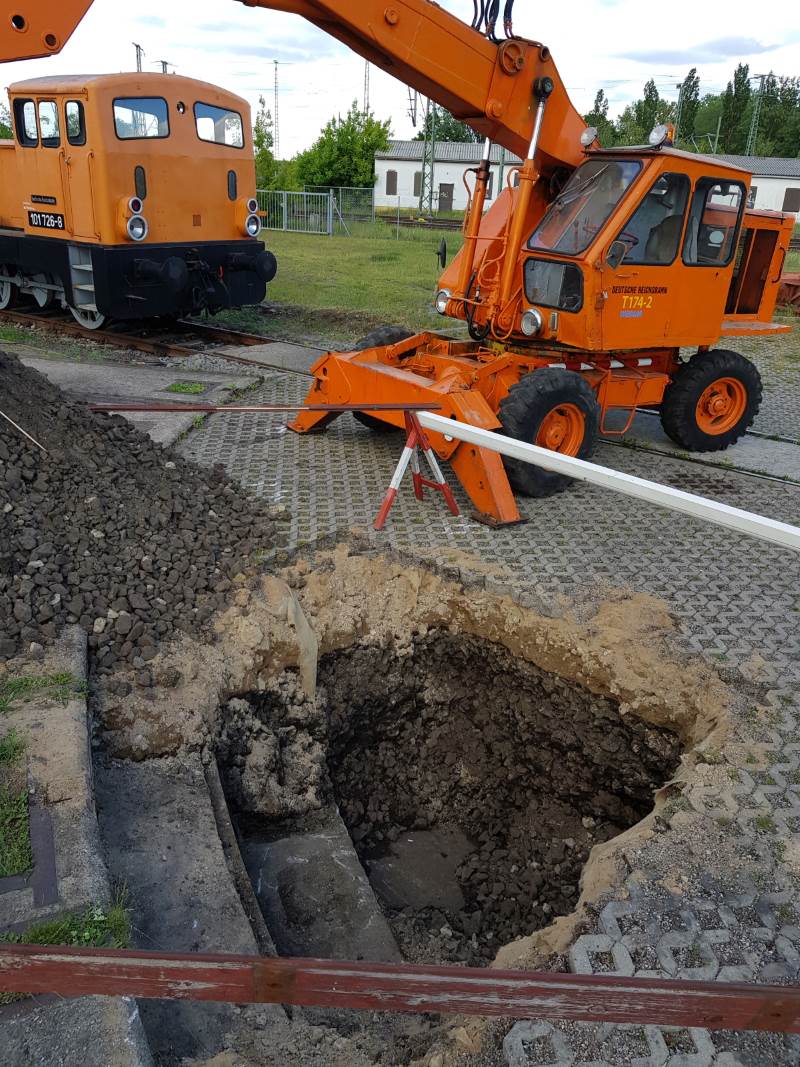 Repainting the tender of our steam locomotive 50 3700 (we reported last week) made progress, too. Here, we were able to repaint the coal bunker and the water tank on the left side.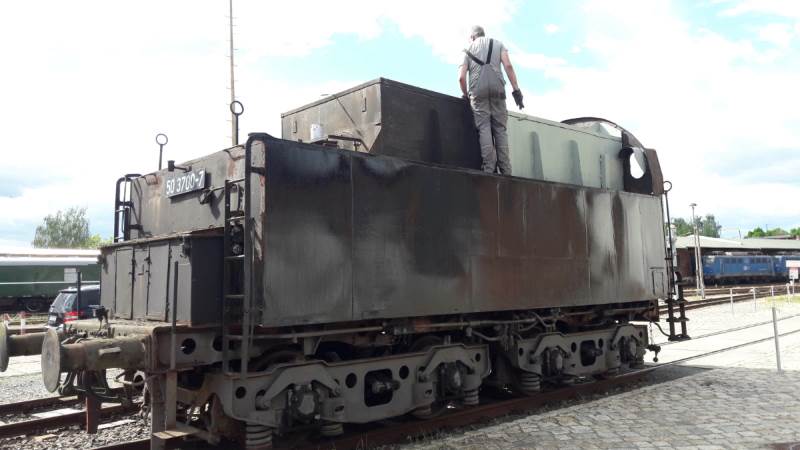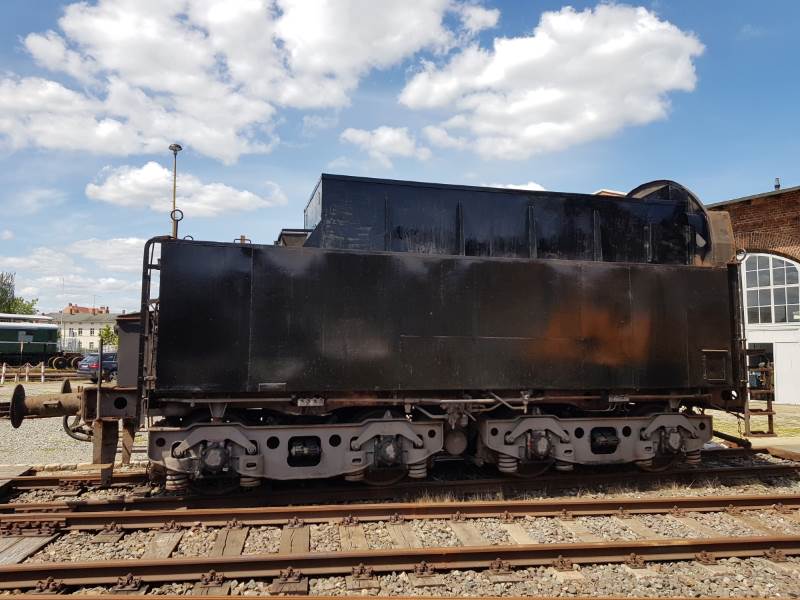 In order to better explain the construction and operation of a steam locomotive boiler, a member of the association has made a cutaway model of a boiler by hand. Now that it is finished and painted, it will soon be installed in our display area.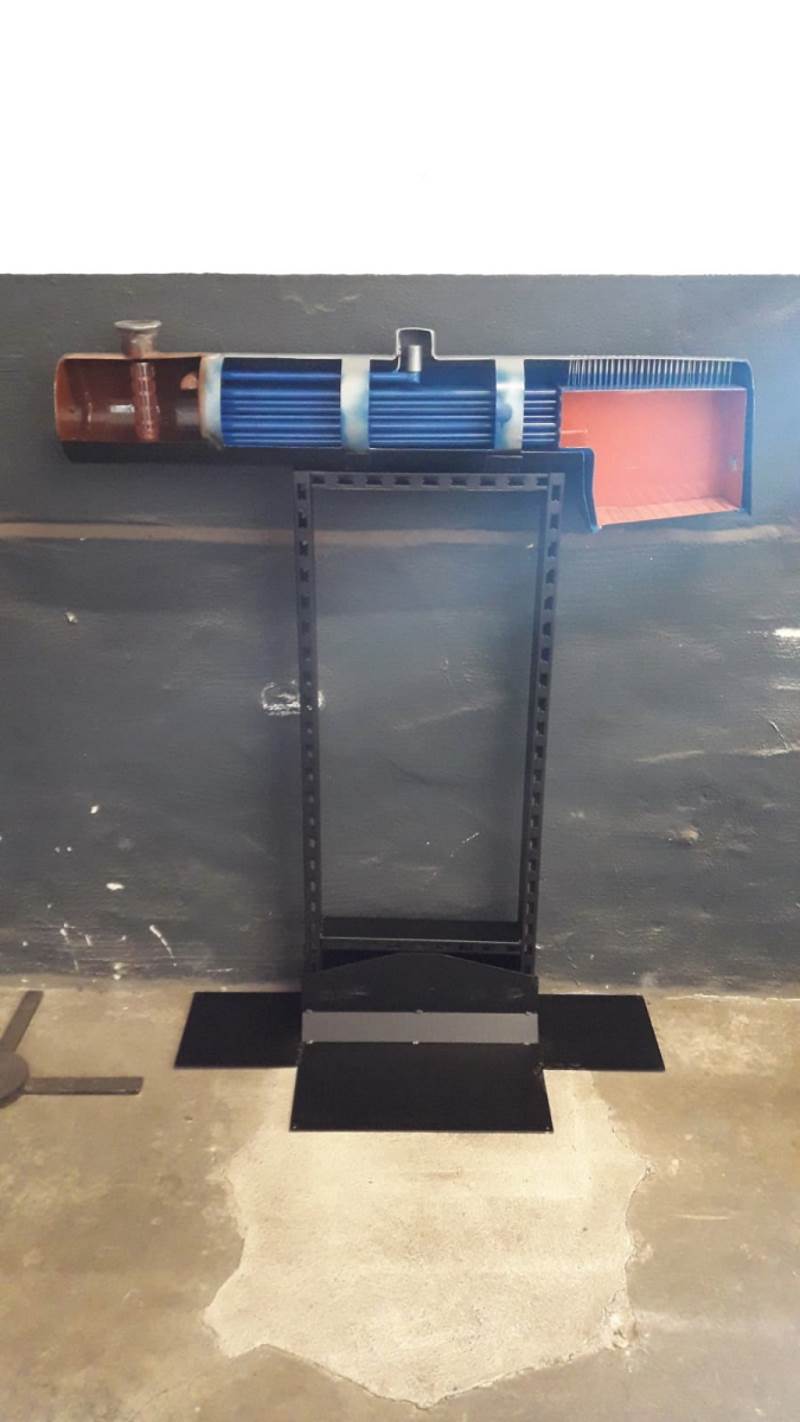 On Saturday, our diesel locomotive 118 748 undertook some test running. In order to be able to use it again soon, all hydraulic, electrical, pneumatic and mechanical systems had to be thoroughly tested. The locomotive is seen here on the turntable in beautiful sunshine.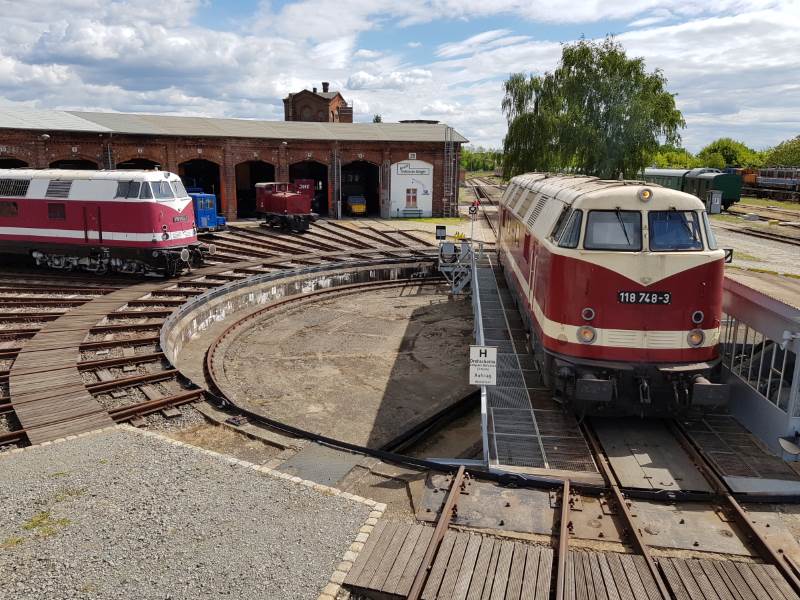 vehicles:
50 3700-7
,
118 748-3
Stichwörter:
Infrastruktur
related articles (News):
related articles (Press):
overview