01.02.2020: Emma and others in the beauty salon
Only Emma knows how much coal was poured into her coal bunker and shovelled out from there by the countless firemen she has met in her life. So the ravages of time slowly gnawed away at her coal bunker, and rust ate its way through the metal from the inside. Now we are using the winter break for some cosmetic surgery and to give the little locomotive some new metal plates so that she looks pretty again and the coal stays where it belongs.
On Saturday, February 1, we got to grips with the previous metal plates and with a few courageous cuts, we removed large areas of rusting sheeting.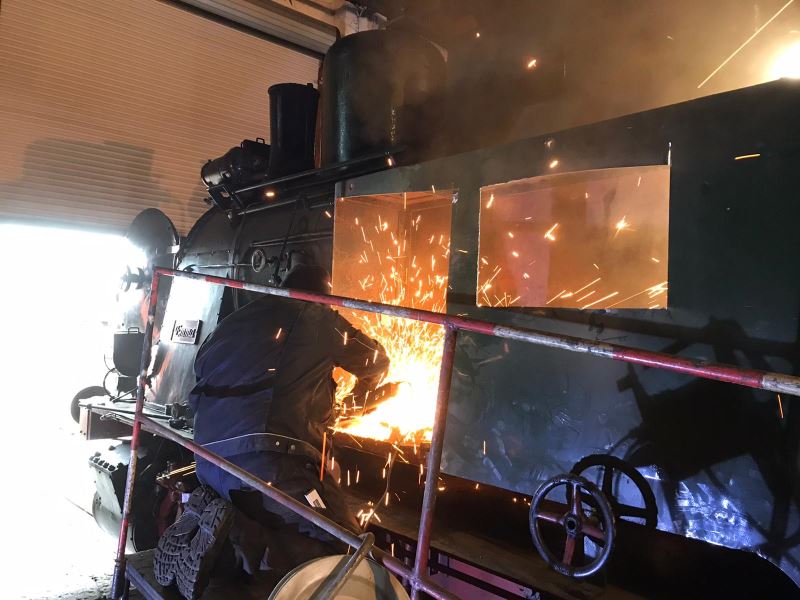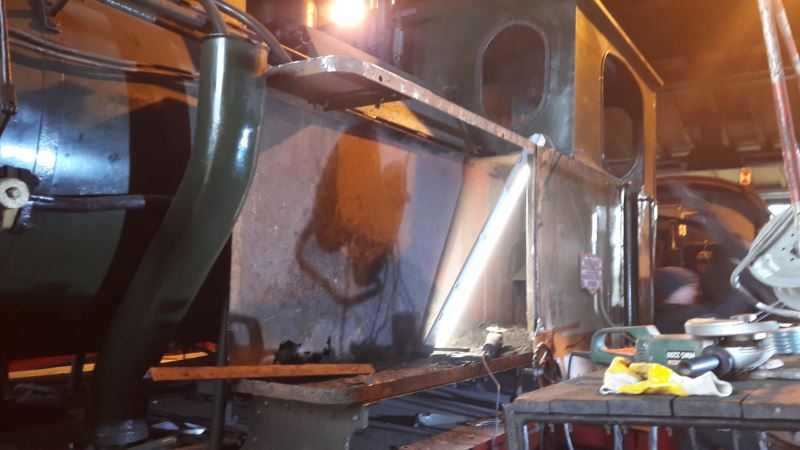 During dismantling, it turned out that not only the outside but also the inside of the bunker was affected by pitting corrosion, so a new piece of sheet metal was welded in place here as well.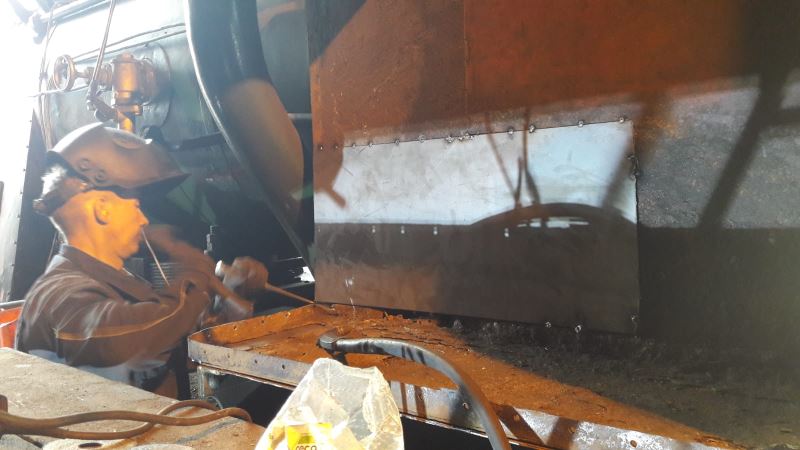 After that, a coal chute was fabricated. The inclined plate is designed to cause the coal to slide gradually and automatically towards the cab as coal is shovelled from the feed plate.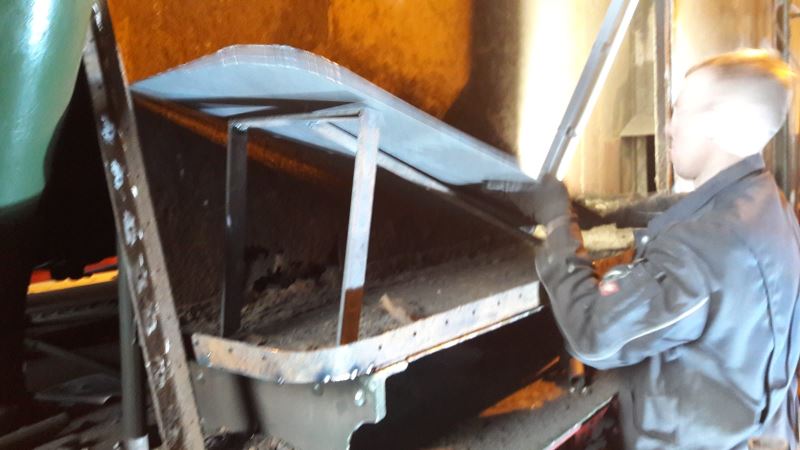 Finally a new outer skin was welded on.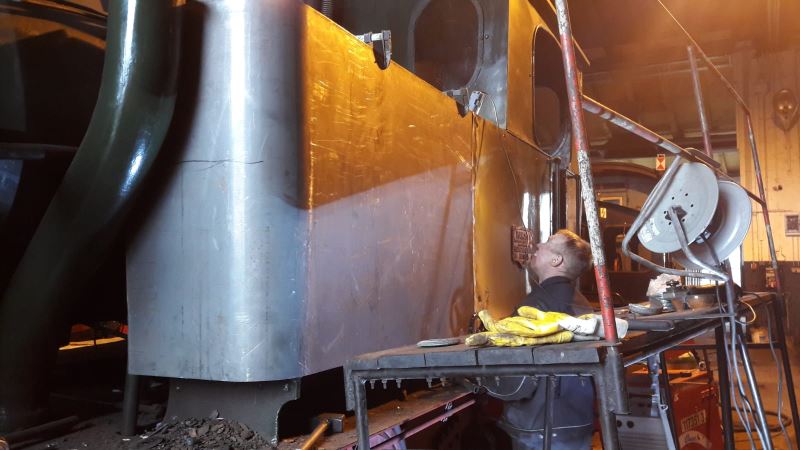 Also the small children's locomotive is nearing completion. She is already looking good in a new coat of paint and has new running gear. We hope our little visitors will enjoy it from the beginning of the season in April.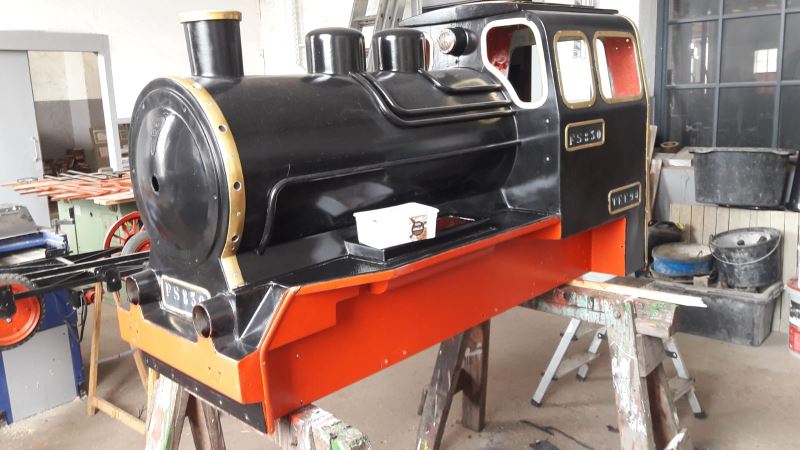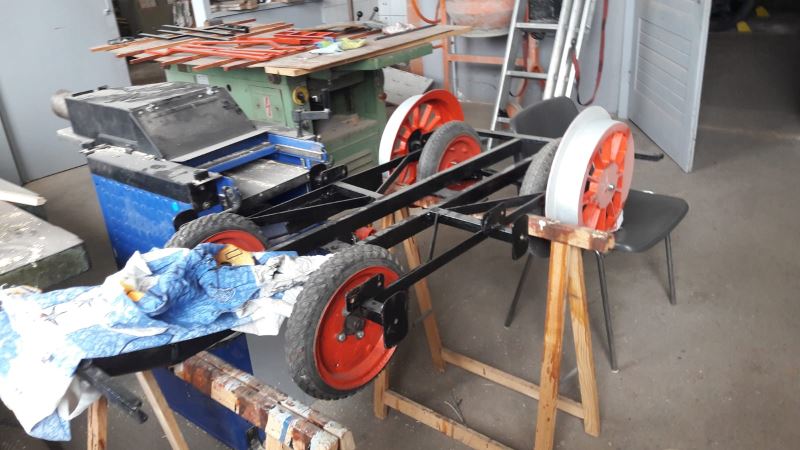 Also on Saturday, February 1st, we were able to secure a few important spare parts for our freight wagon, which is currently being refurbished. Since it had lost a sliding door on one side at some stage, we had been on the lookout for a replacement. We found it on the other side of the Elbe. Standing there is the body of a freight car with similar dimensions to ours, by now completely overgrown and abandoned. It still had a sliding door and corresponding runners and fittings. At least, it did until last Saturday...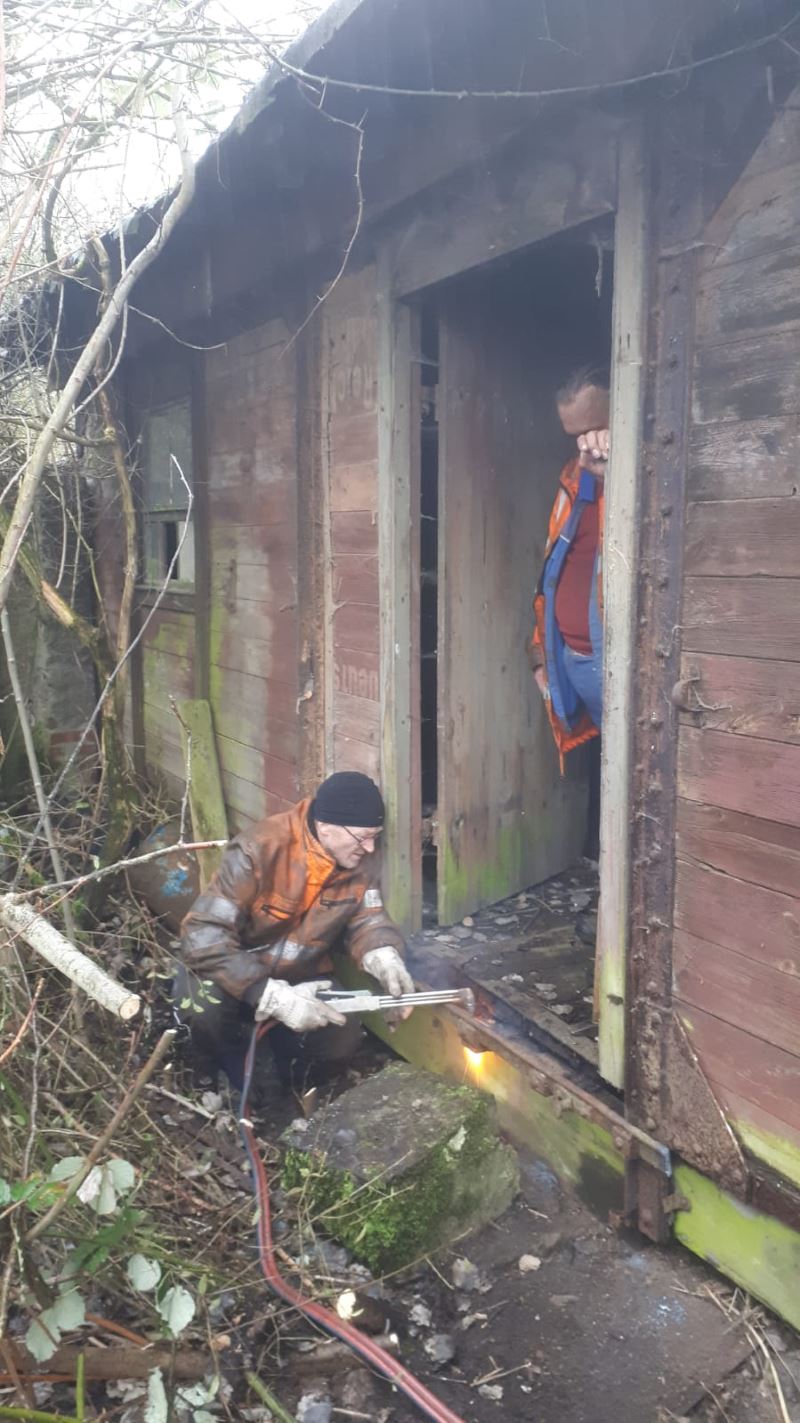 vehicle:
Emma
related articles (News):
related articles (Press):
overview