08.04.2023: Season opening
Finally, the time has come again - the Historic Engine Shed Wittenberge has opened its doors and is now available for you, dear visitors, to visit as usual. The museum is now regularly open for you on Saturdays until the end of October between 10 am and 5 pm (last admission 4 pm). We were delighted to welcome our first visitors on Easter Saturday.
Our anticipation is no less great for our Spring Festival 2023, which will take place on 6 and 7 May. You can find more details on our
Dates page
. We are currently preparing some highlights for this. Our operational steam locomotives are being polished and supplied with operating materials. By the way, on Saturday, 7 May 2023, we are organising a photo session for railway enthusiasts (separate entrance fee), in which our treasures will be put in the right (evening) light. Among other things, there will be a parade line-up with express steam locomotive 01 509.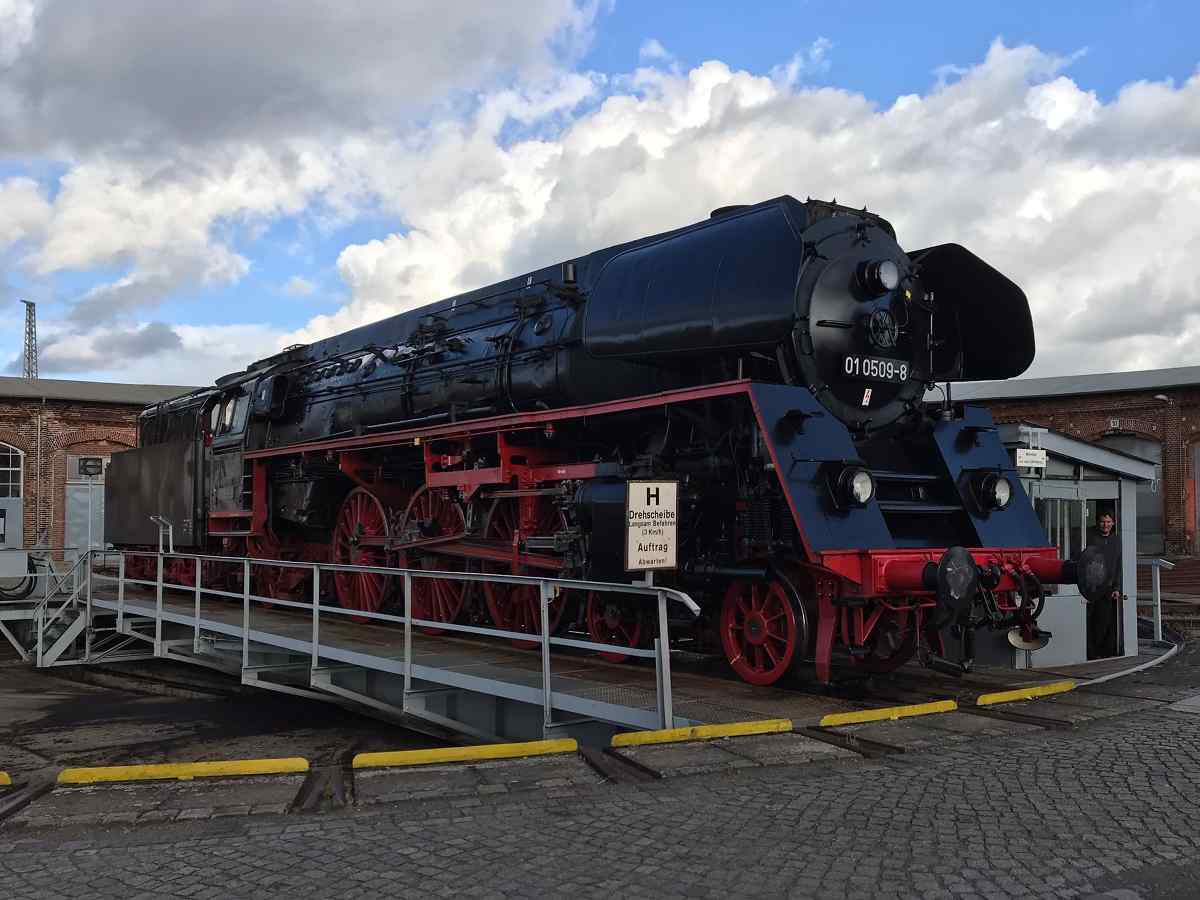 But also the friends of big diesel locomotives will get their money's worth this time. This time, our diesel locomotive 114 774-3 will be an active participant.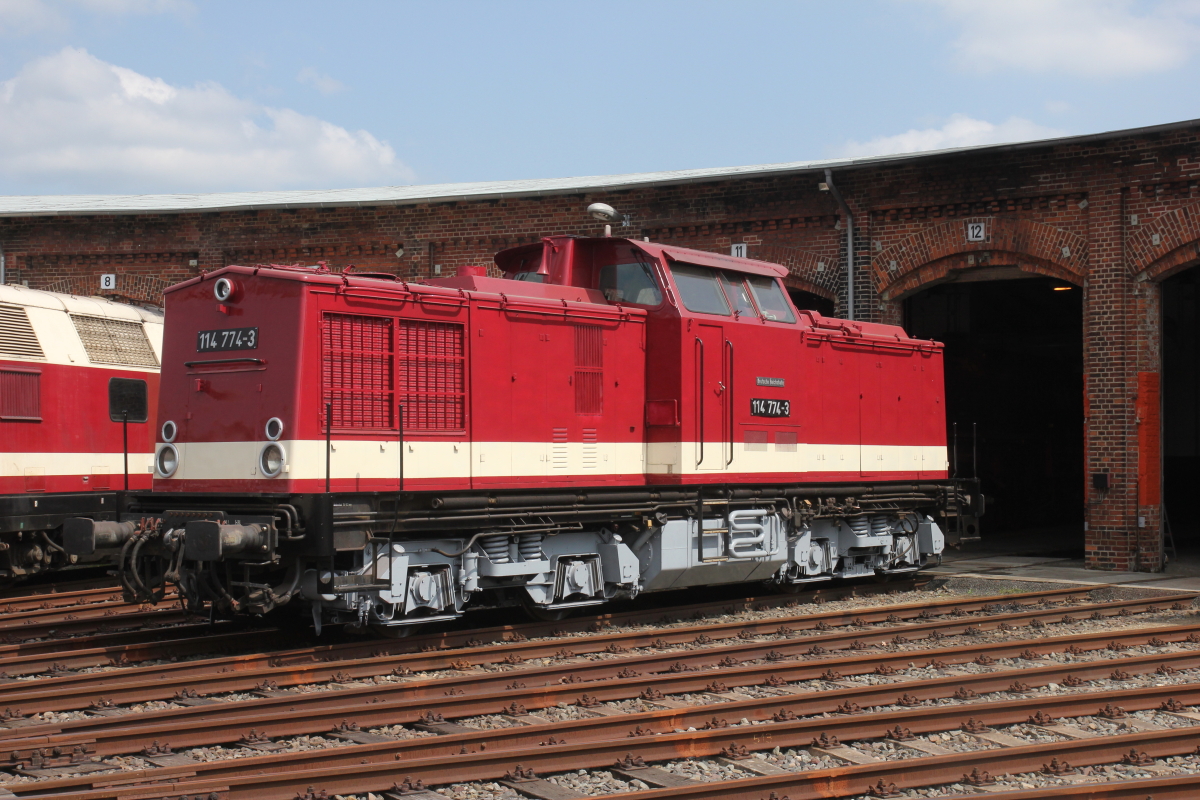 It is one of the youngest representatives of the class V100 of the former German Reichsbahn. The locomotive was recently purchased by our association and we are now aiming for a complete overhaul of the machine so that it can once again be used freely on the network of Deutsche Bahn AG and private infrastructure operators. At our event, the locomotive will take its first steps under its own power.
Progress is also being made on our wagon 190 851. Now that the temperatures have slowly returned to a more pleasant range, the painting of the wagon could also be completed. In addition, new safety glass panes have been installed. This is a common safety measure nowadays when the wagon is to be used again.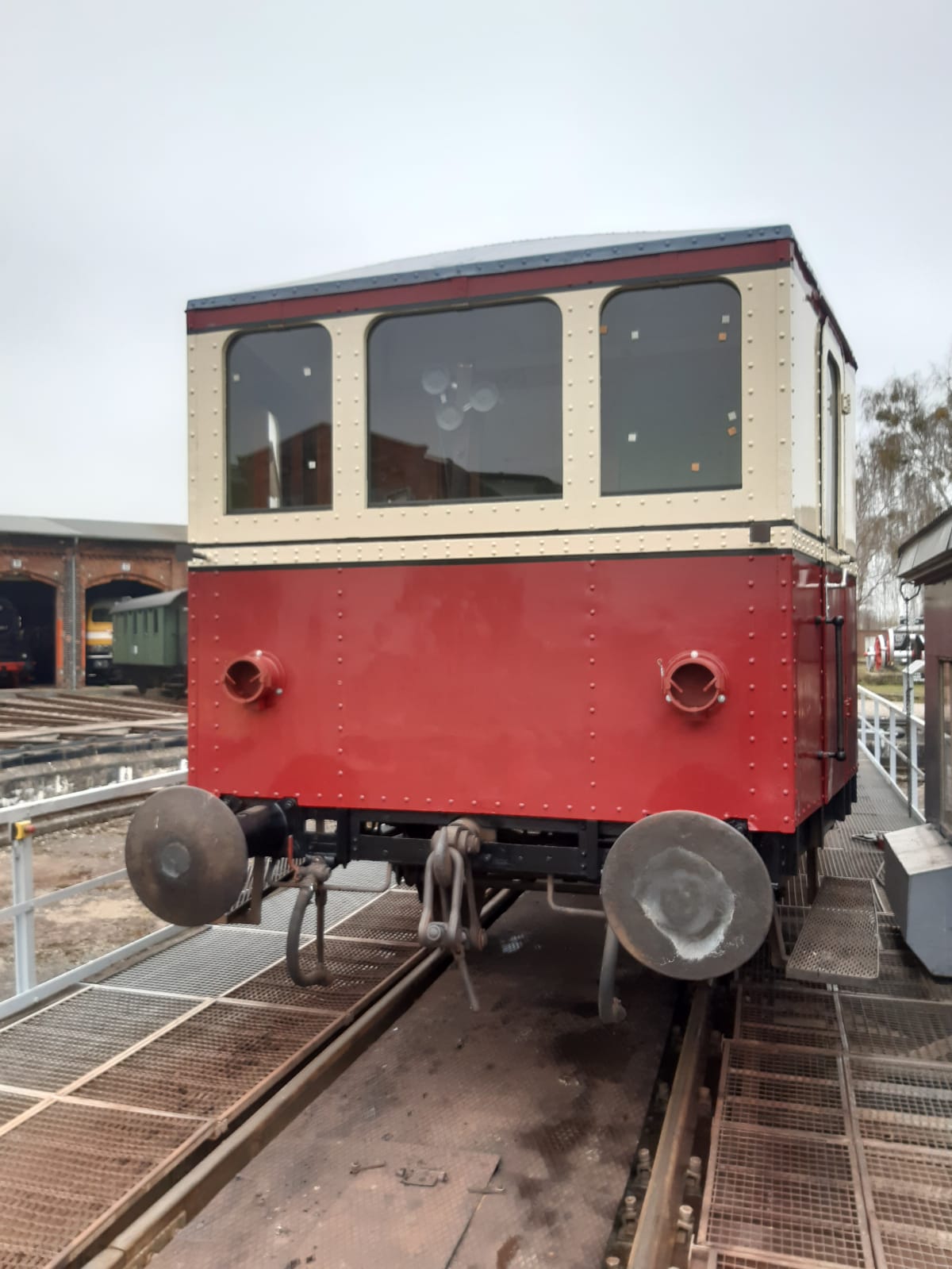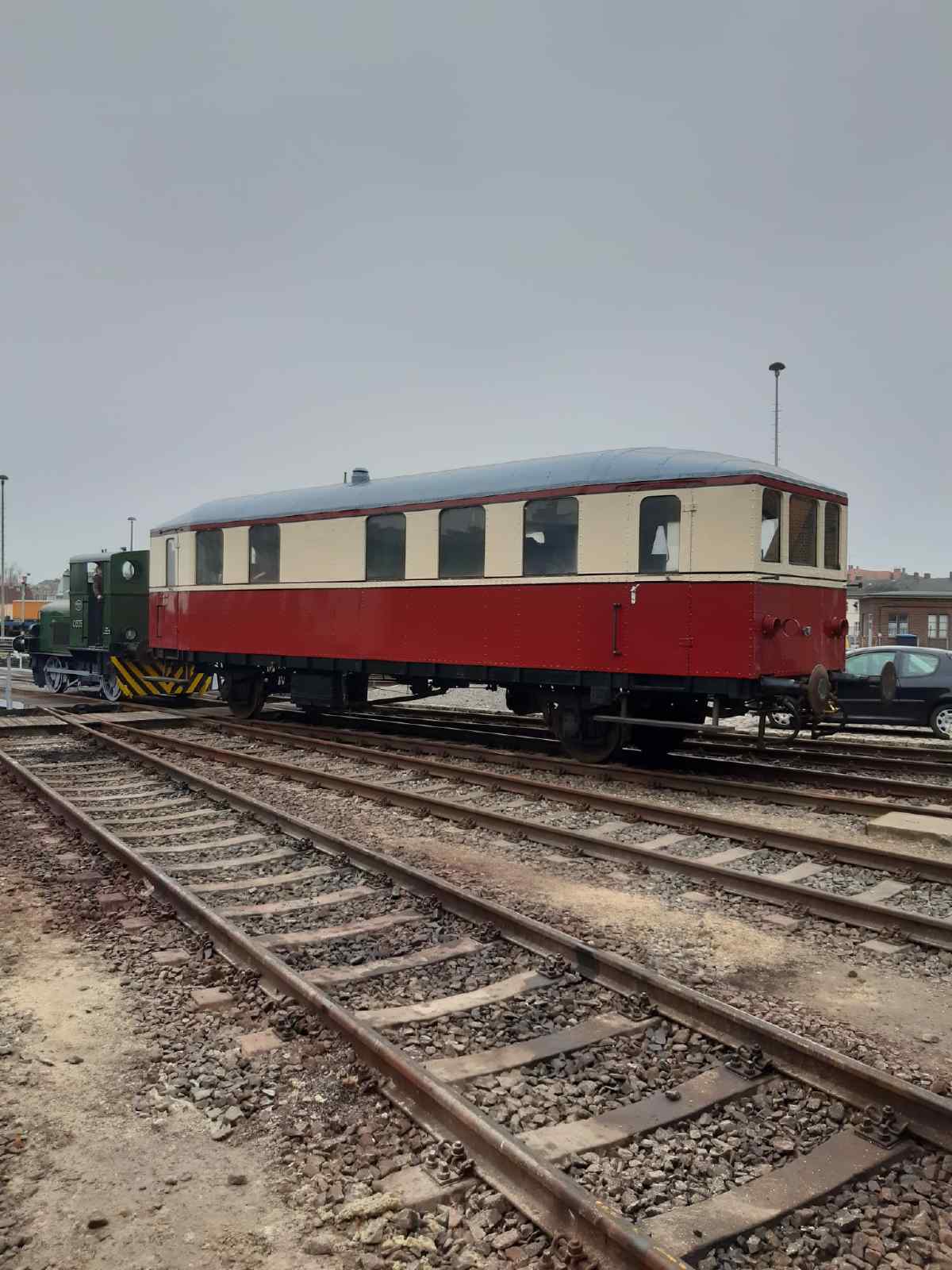 The colleagues are also working diligently on our T174 excavator. In the meantime, the engine and the gearbox have been overhauled and a new clutch has been installed. In addition, the hydraulic pump and the compressor have been reinstalled. New brake cylinders could also be organised. You wouldn't believe it, but parts like these are still available for purchase. And this despite the fact that the production of the vehicles was stopped more than thirty years ago.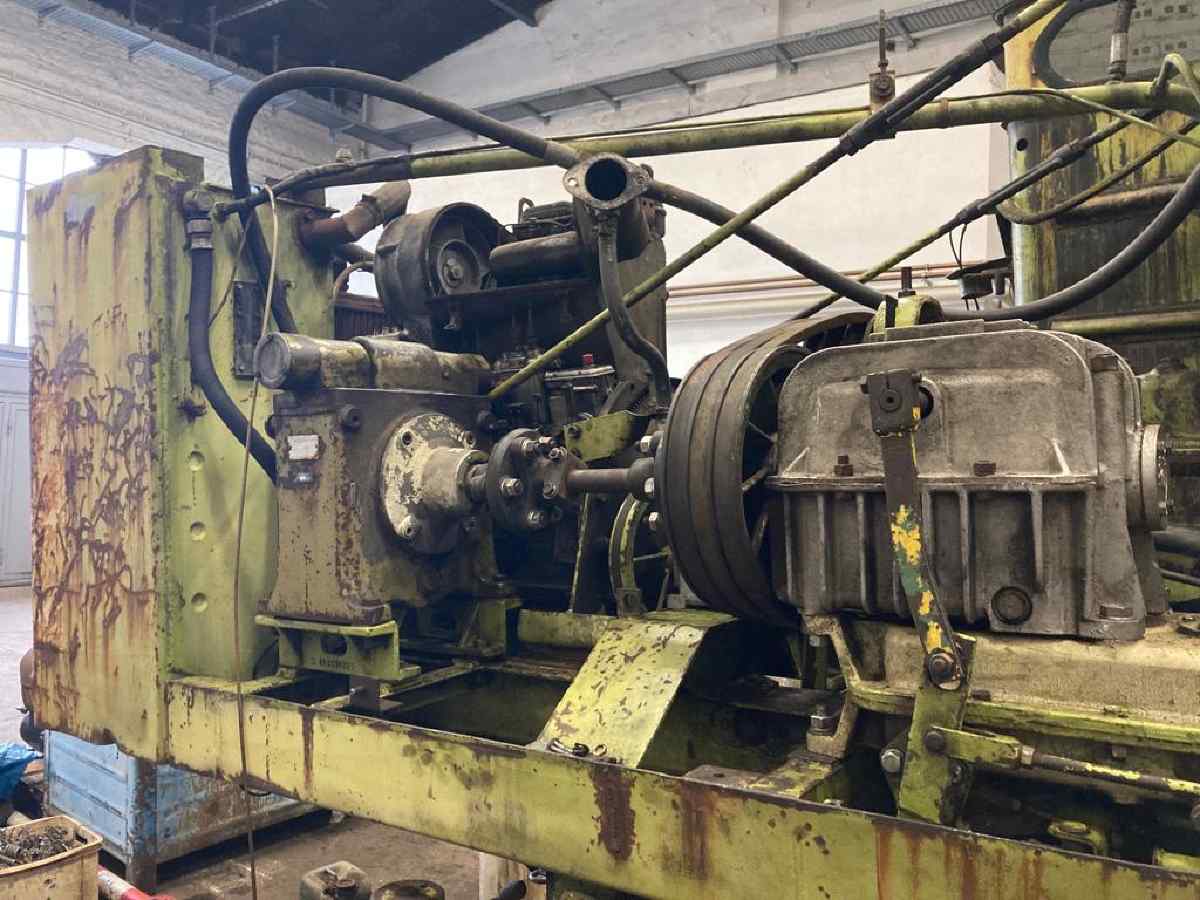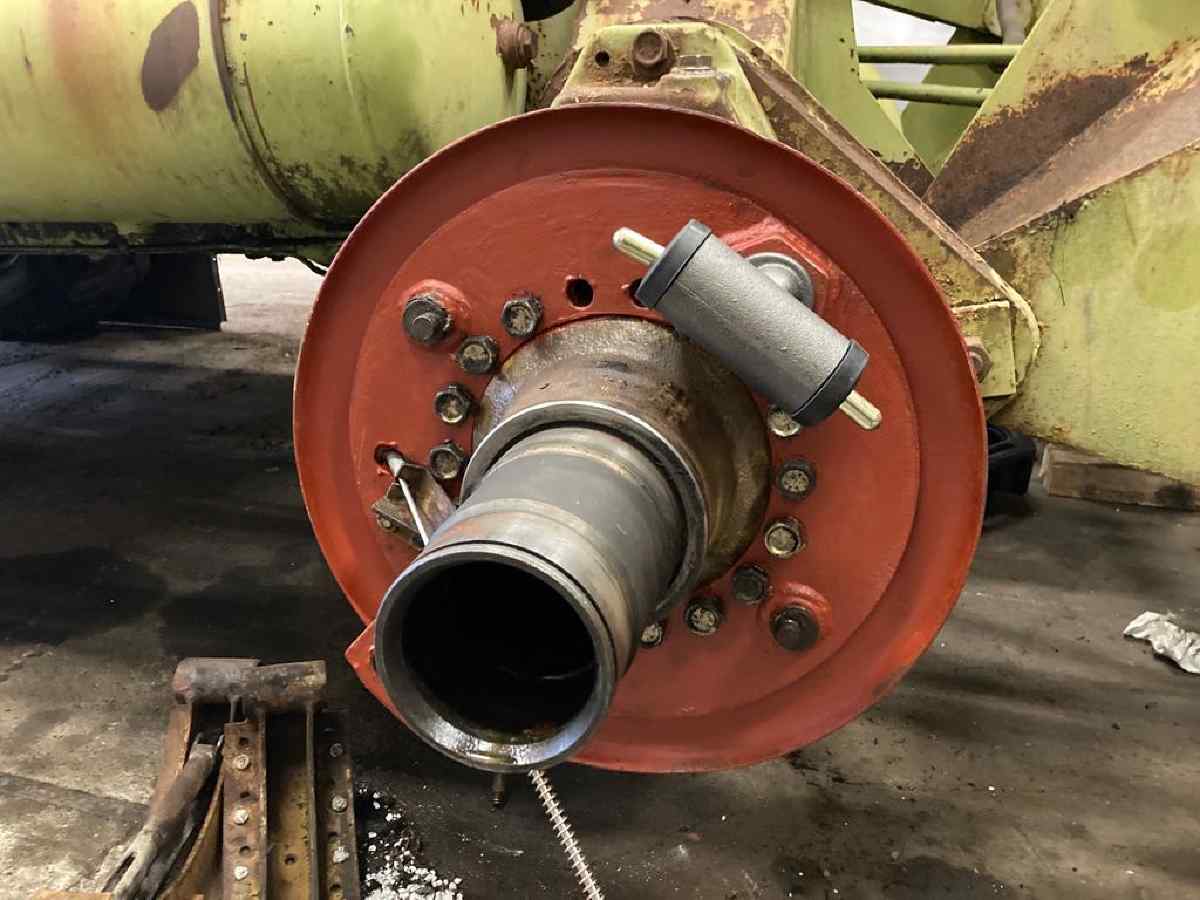 As you can see, a visit to our festival in May will definitely be worthwhile. Make a note of the date in your diary and ask your friends and relatives to come too. We look forward to your visit. If you would like to print out or send a small reminder, you can find the pdf version of our poster here. If you can display it somewhere publicly, that would also make us very happy. You can find the Poster
here
.
vehicles:
114 774-3
,
190 851-6
related articles (News):
related articles (Press):
overview