Forthcoming steam weekends (2024): 04-05 May 2024; 06-07 July 2024; 08 September 2024; 12-13 October 2024
Opening hours at other times:
from 30 March 2024 to 26 October 2024 every saturday from 10 am to 5 pm.
Further information is available
here
.
07.08.2023: Running gear inspection on our diesel locomotive V100
Today a small special report about the running gear inspection on our diesel locomotive of the class V100, which bears the road number 114 774-3. As already reported in the last newsletter, the locomotive is now undergoing this inspection in order to be allowed to run freely on the rail network in Germany. For this purpose, the locomotive's running gear has to be checked and repaired if necessary.
On Saturday, the first major step was taken and the locomotive body was separated from the two bogies. To do this, the locomotive body was lifted by means of a lifting device and the two bogies were moved out.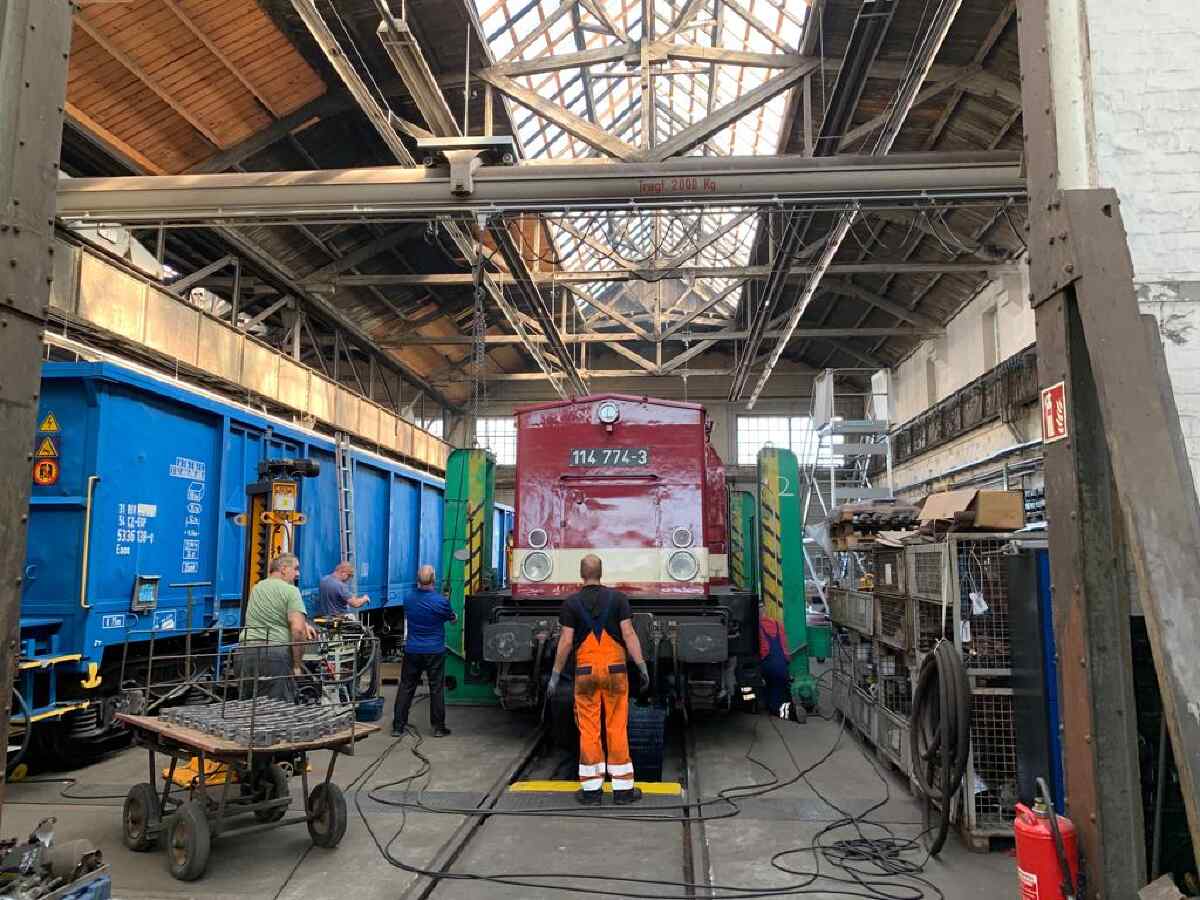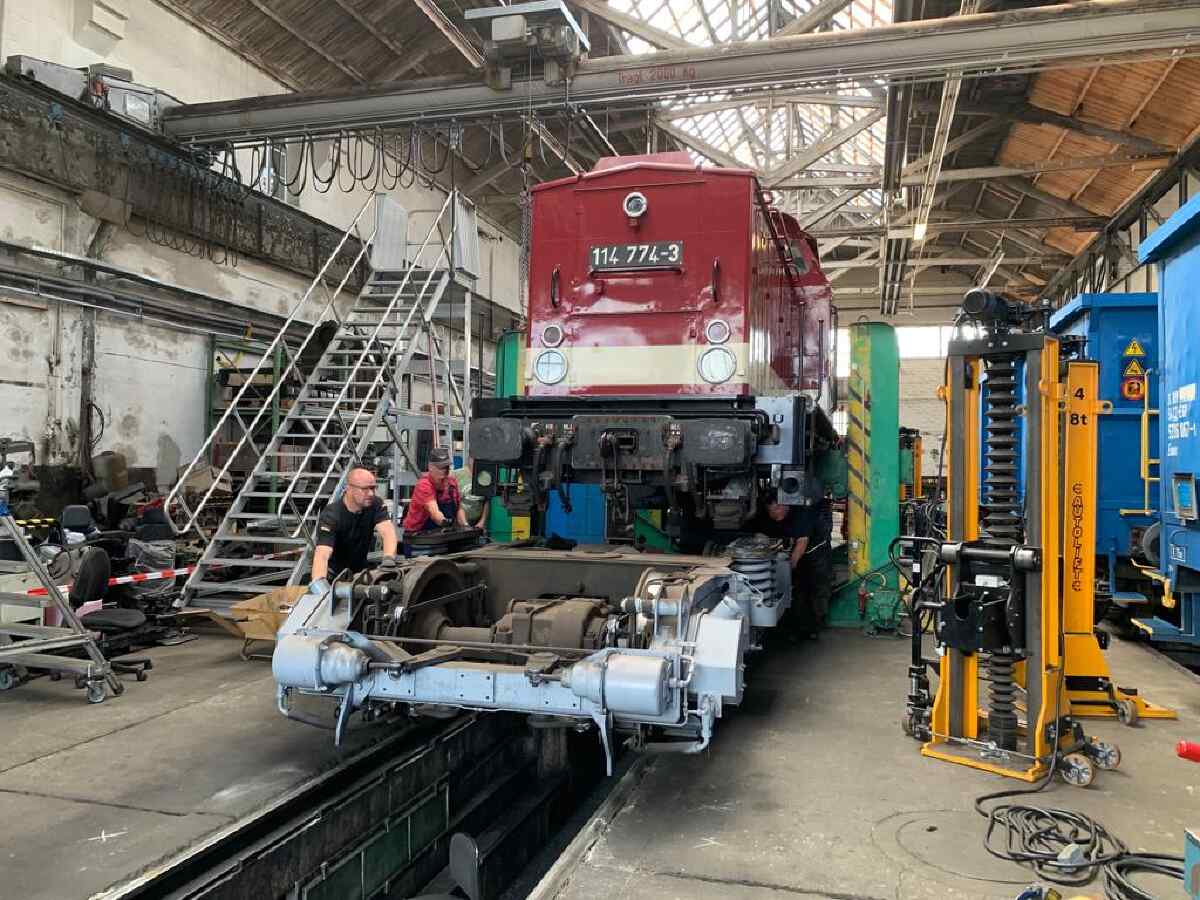 We have recorded the lifting process on video. Since the process takes quite a long time, we show it here in fast motion:
Afterwards, the pivots were cleaned and examined for cracks using ultrasound. They are located under the locomotive body and form the central connection to the bogies. Fortunately, both pivots turned out to be in perfect condition.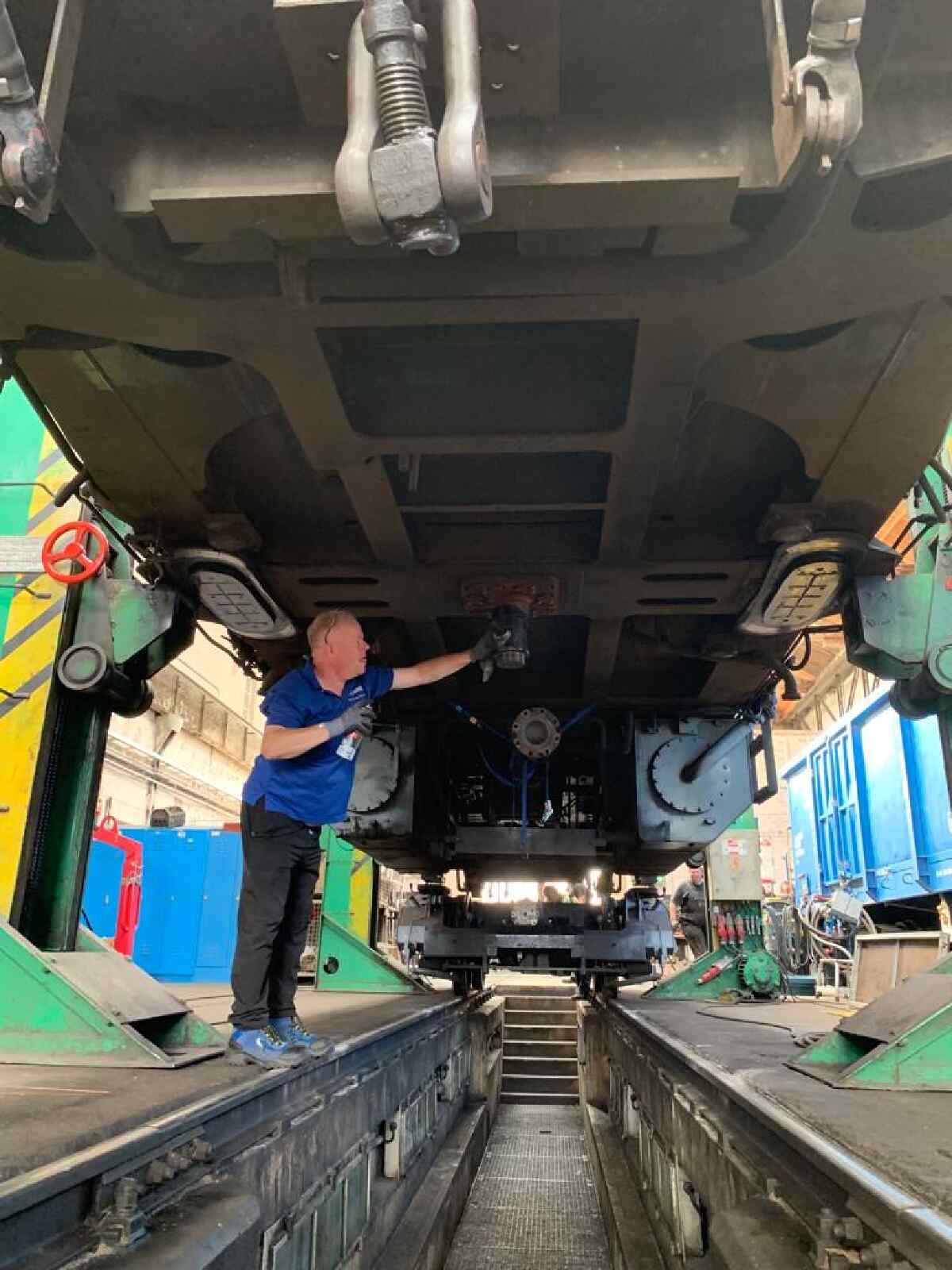 The bogies were also inspected and cleaned. Finally, another task of the day was to remove the old brake pads and prepare the brake system for the installation of new brake pads.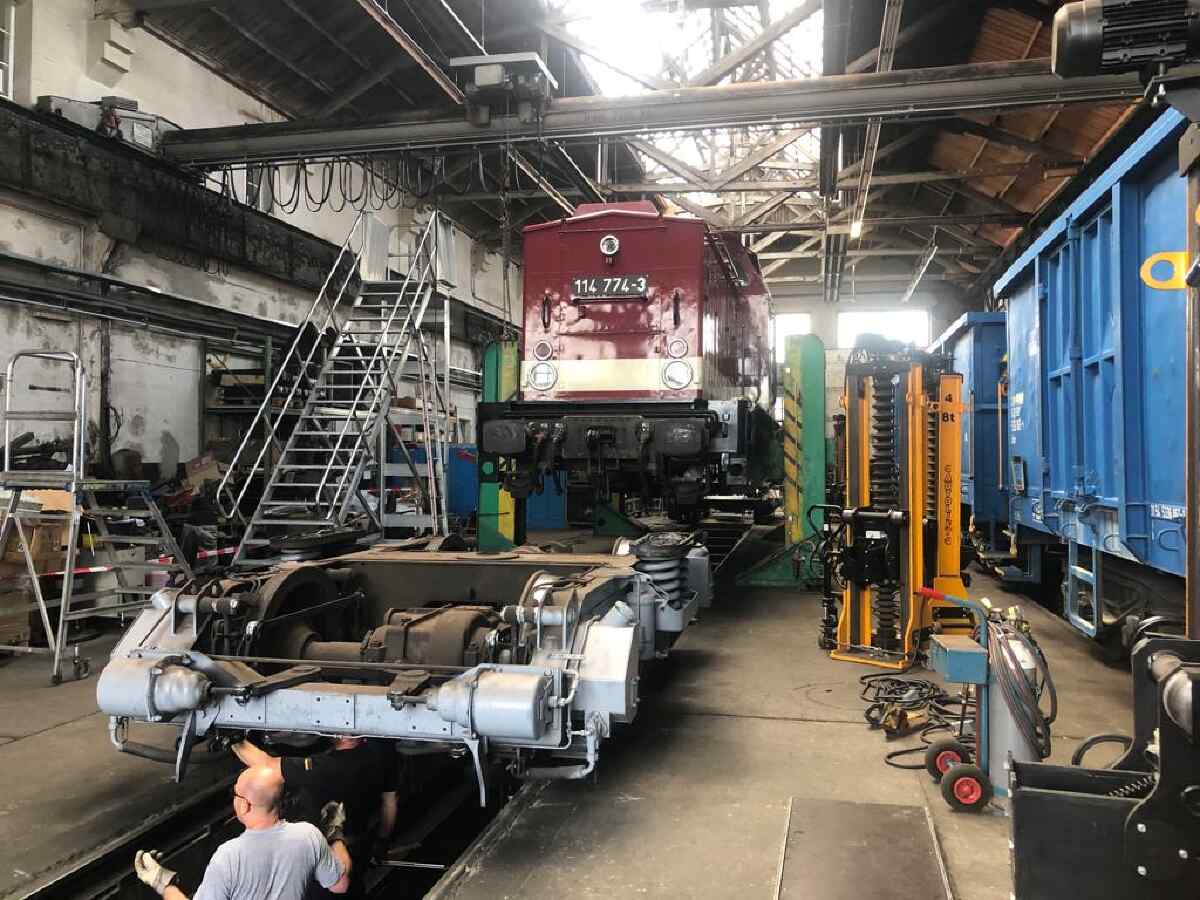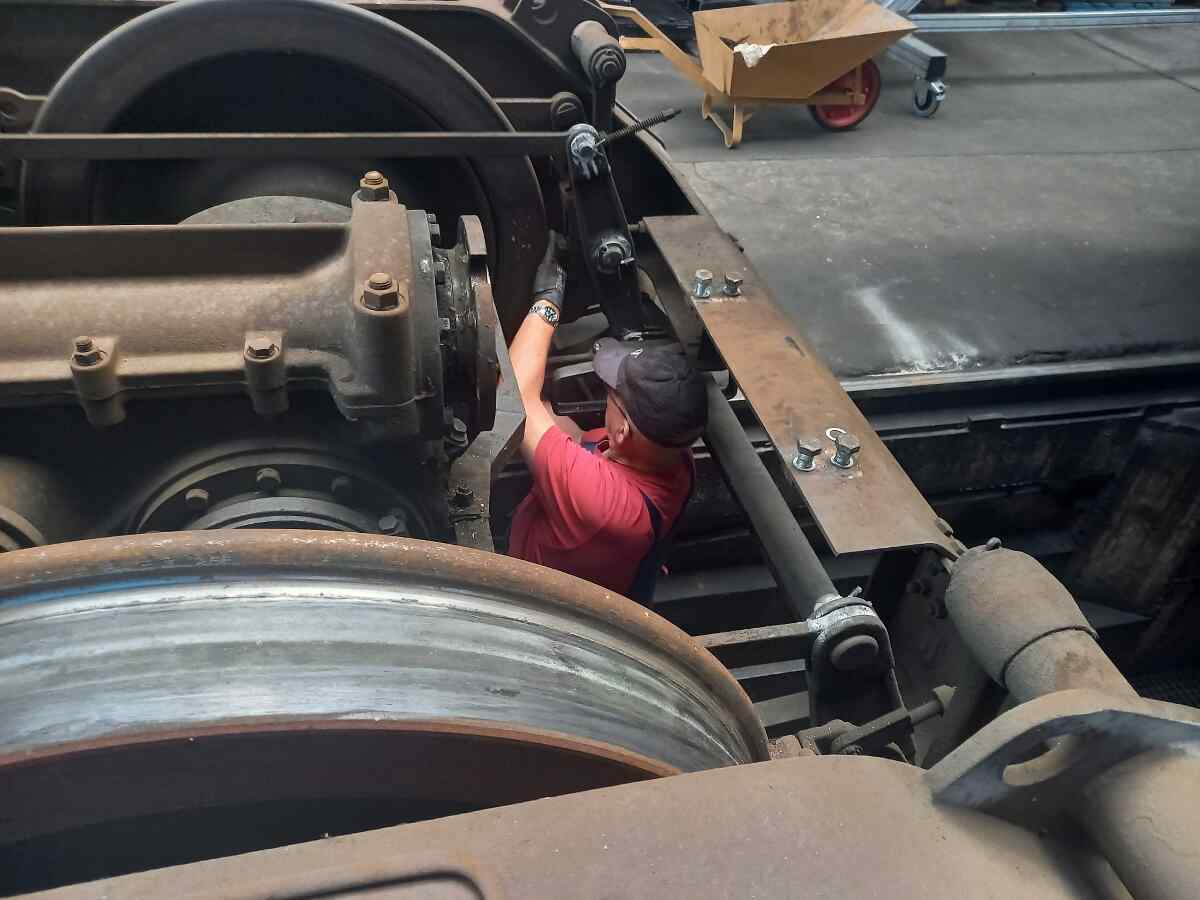 When the further examinations of the bogies and the brake system are completed, the locomotive will be put back on the bogies. We will report on this shortly.
Also worth mentioning is the diligent home work of a colleague. He has made new gaskets for the boiler feed valves of the steam locomotive "Pritzwalk" in his home work. Here is a picture of an old and new copper gasket and his tools for making them.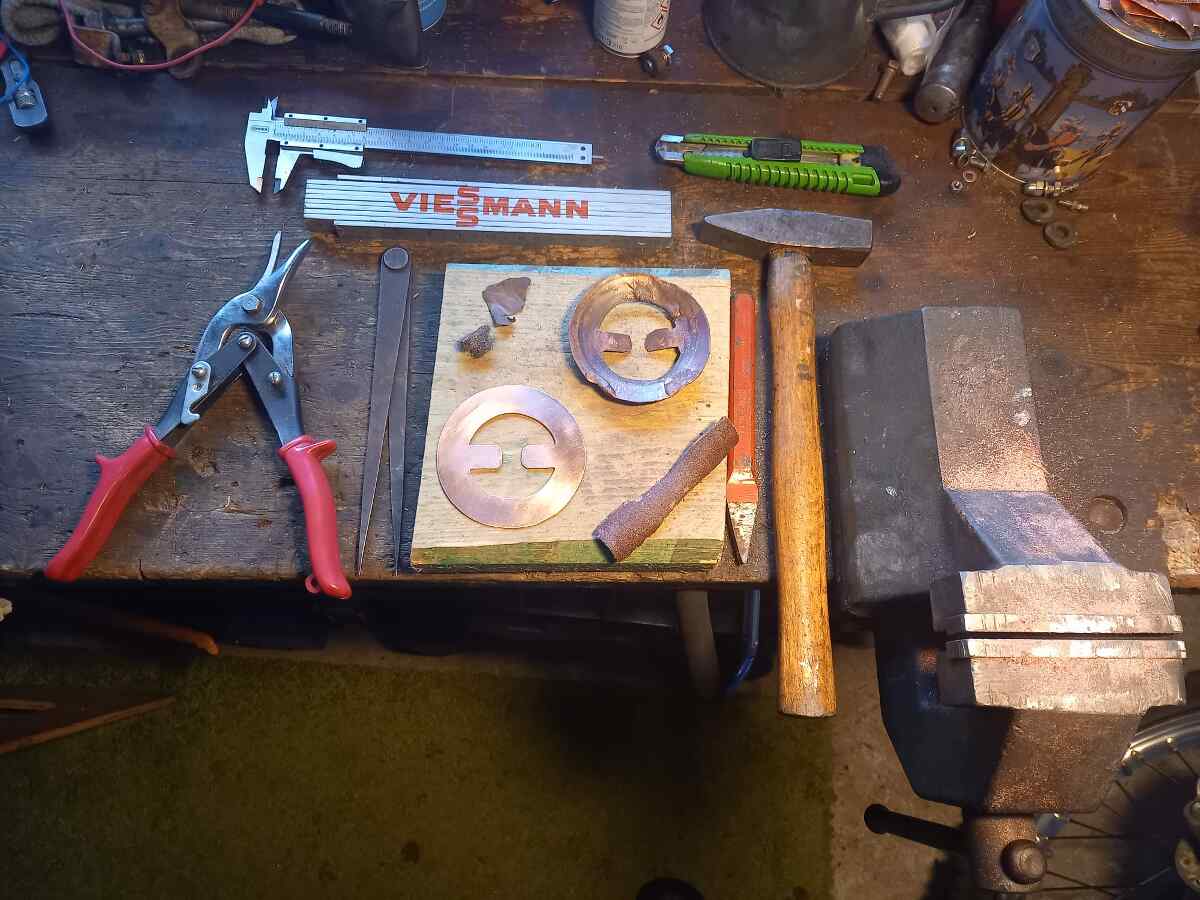 By the way, the Day of Industrial Culture will take place next weekend. We already reported about it in our last newsletter. Enclosed now the poster for this event.
https://dampflok-wittenberge.de/download/2023-08-12-plakat_industriekultur.pdf
vehicle:
114 774-3
related articles (News):
related articles (Press):
overview