21.03.2020: Construction work continues
In spite of Corona, work continues in the museum, but of course only as far as circumstances permit. Because the members do not want to endanger themselves or others. After all, a construction site is in operation.
This involves the restoration of parts of the roof of the former locomotive shed 1, where the tops of the walls have now been restored by a specialist company by removing the dilapidated upper layers and reconstructing them with the original. In addition, invisible from the outside, a reinforced concrete ring anchor which can safely take the loading of the new roof covering has been installed, .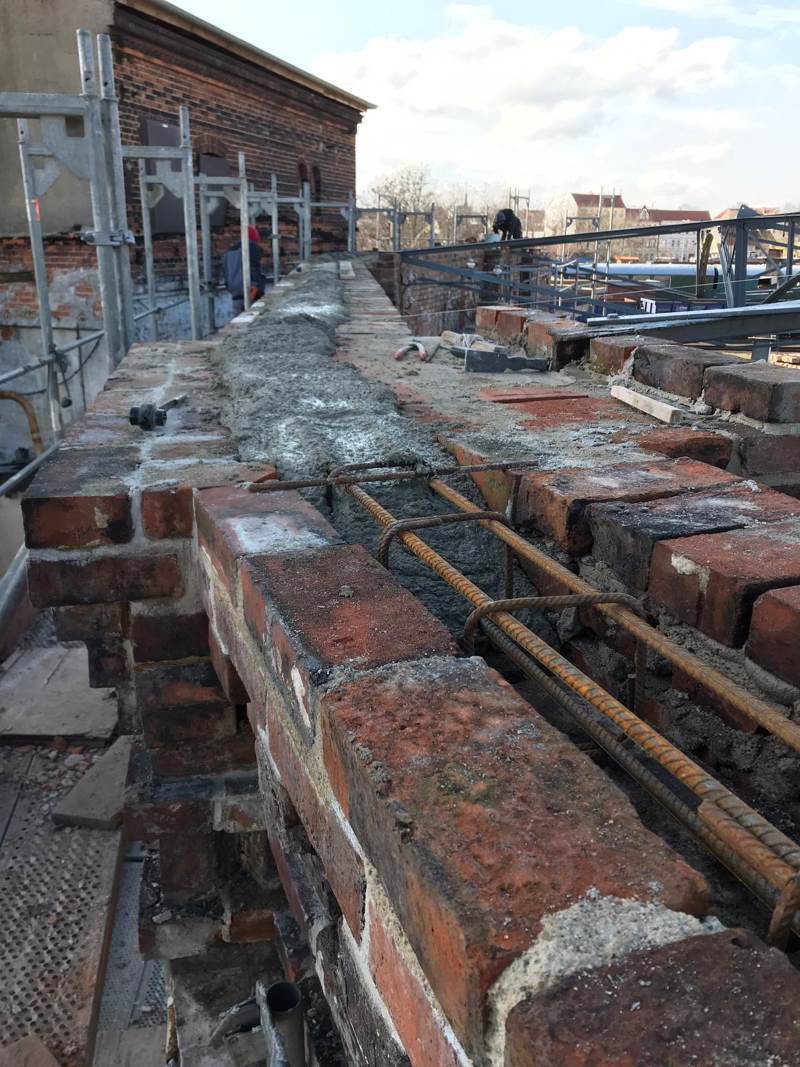 Now that the walls and substructures are load-bearing again, the roofers can can get to work, and this will probably be in the next two weeks. In preparation, safety nets have already been hung on the roof substructure to prevent the roofers from falling when installing the rafters.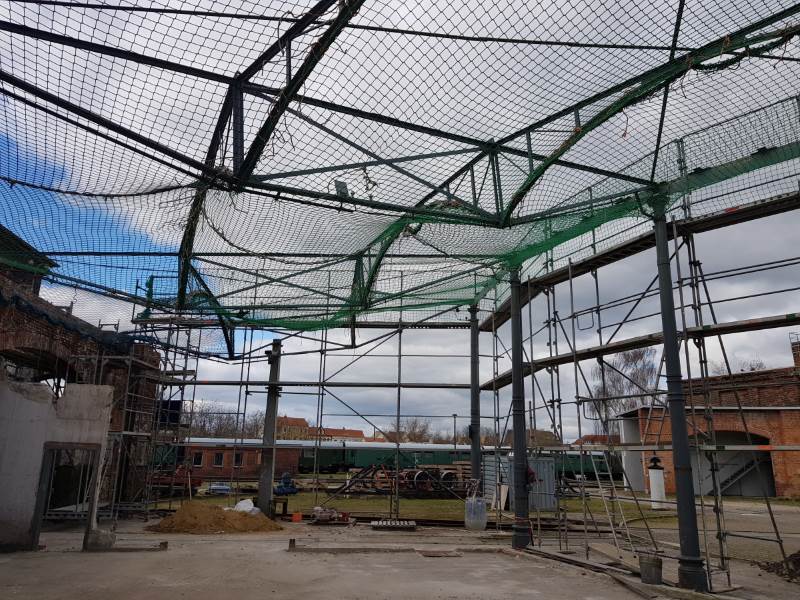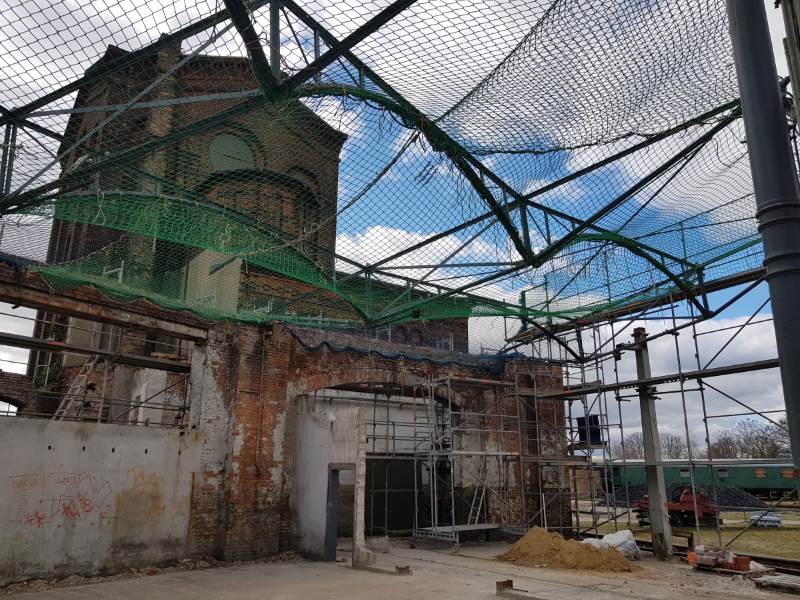 Stichwörter:
Infrastruktur
related articles (News):
related articles (Press):
overview