07.04.2020: Construction work in full swing
We are pleased to be able to announce some good news in view of the generally tense situation: The roofing of Engine shed number one is in full swing. The roofers are happy about the nice weather and are making good progress. Yesterday and today the first wooden rafters have been installed and the museum staff is very excited about the final result. We can't yet position any railway vehicles in the shed part, because the turntable is still missing. However, we still have enough other material that is well worth storing under cover, so we can already put the building to good use, even before we have installed the waiting turntable.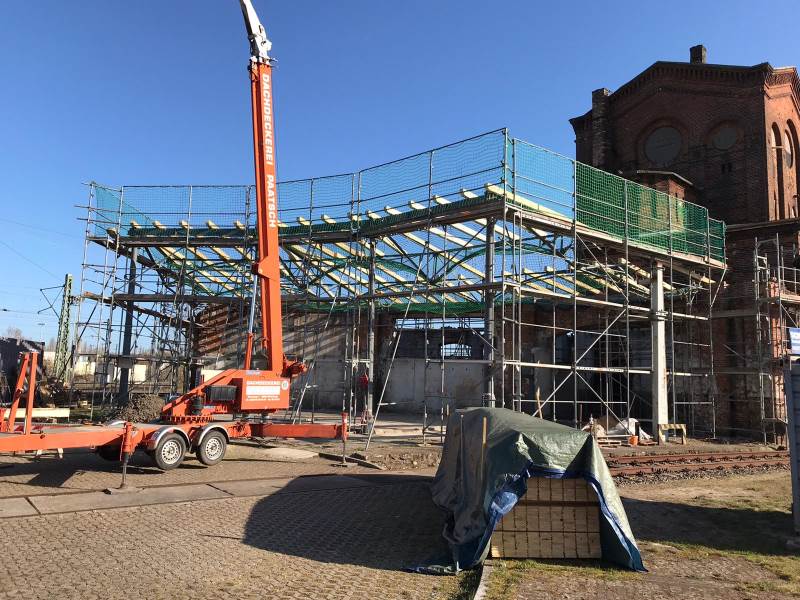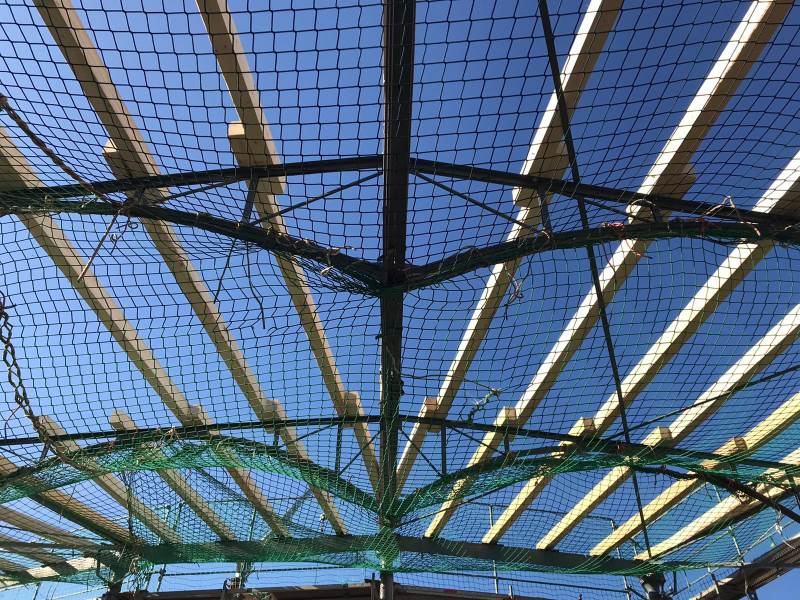 A track construction site is also in progress. Some of the sleepers of our track 36°b and 1w, which leads past the signal box to the station forecourt, had rotted away. The winter break, unfortunately extended by the Cotonavirus pandemic, was also put to good use to change the sleepers and to tamp the track again. This will ensure safe running when the season hopefully starts again soon.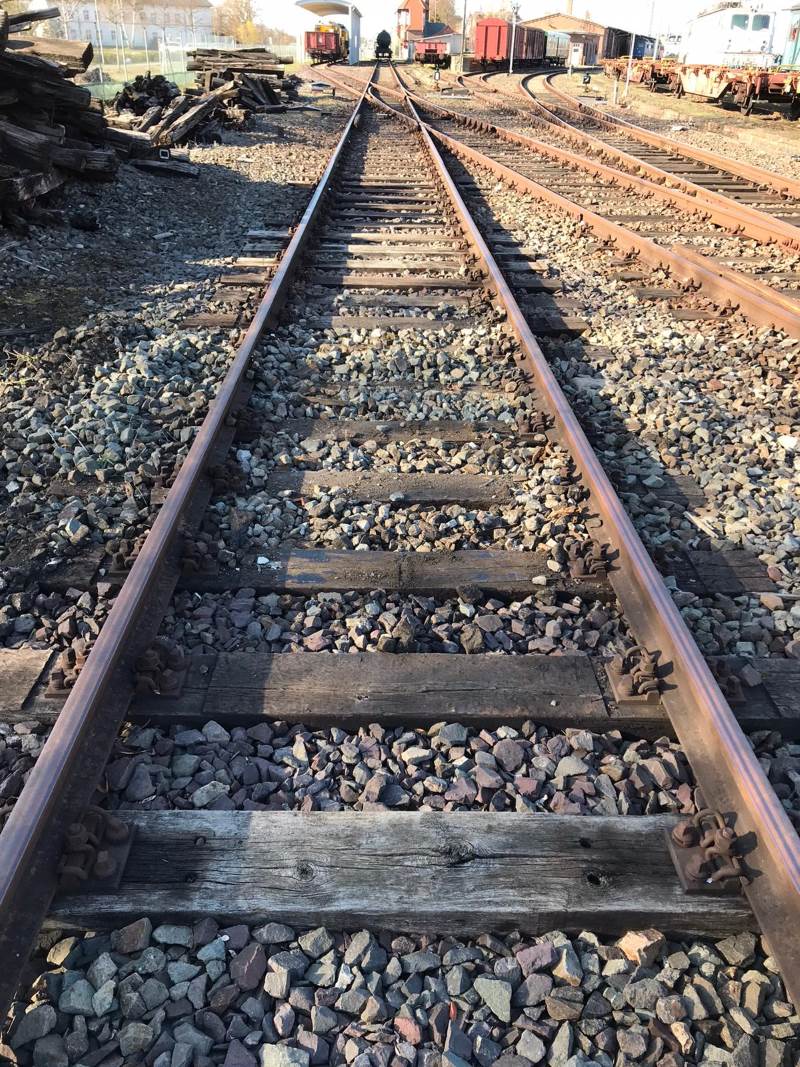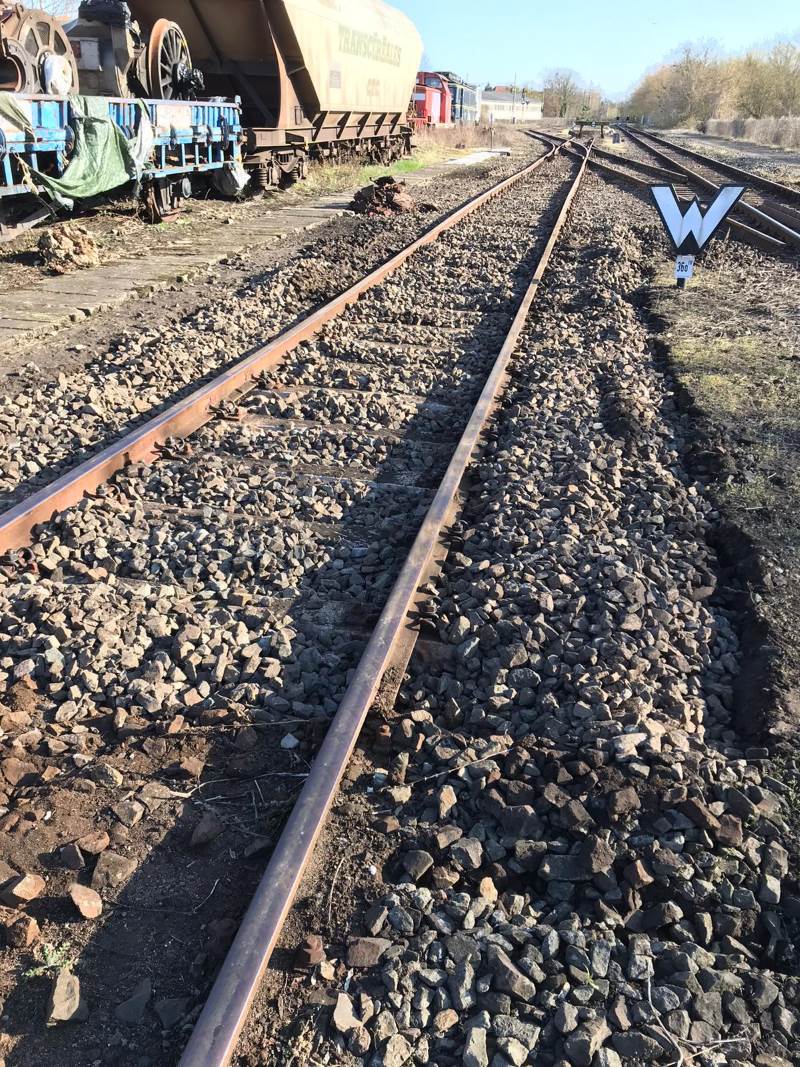 Stichwörter:
Infrastruktur
related articles (News):
related articles (Press):
overview